In the year 2022, Globalia Logistics Network for the first time surpassed 200 members and has accomplished several of its objectives
Globalia Logistics Network, has made many noteworthy accomplishments in 2022, the foremost of which is surpassing 200 network members. Presently, Globalia has trustworthy freight forwarding agents in over 203 cities across 135 countries.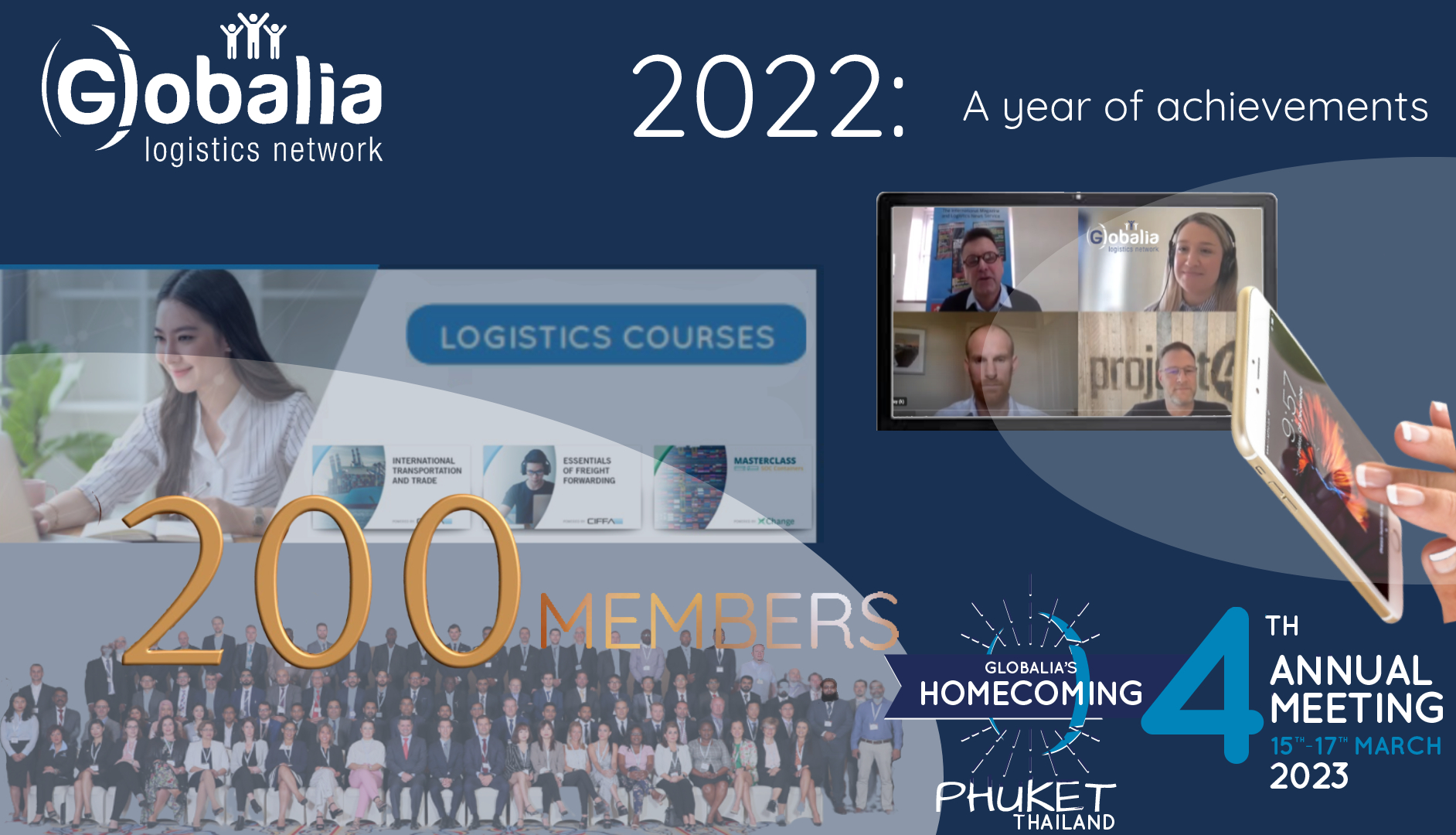 To quote Antonio Torres, the President and Founder of Globalia Logistics Network, "Crossing the 200 mark has been one of our long-cherished ambitions that we have finally accomplished this year. Our team couldn't have been more excited, and we are eagerly looking forward to connecting with all our agents old and new in our upcoming Annual Meeting. I would like to take this opportunity to congratulate the entire Globalia team for their hard work, and of course our members around the world who will now have more trusted network partners to work with."
Additionally, the year 2022 has turned out be be an extremely productive one for Globalia. In March 2022 Globalia launched an online logistics academy to offer useful freight forwarding courses for their members. To this end, they partnered with CIFFA- one of the best logistics education providers of our time. Their two logistics courses are helping the members to create a resilient team of professionals who can easily adapt to the changing requirements of the industry. The courses are not just meant for the professionals in this sector but also the newcomers.
Some of their other achievements from last year include the enhancement of their social media presence by creating an Instagram handle, the creation of an online certificate for members, and most importantly doing the groundwork for an in-person meeting in Phuket in March, 2023.
To make the conference registration process more convenient the network has created a special Annual Meeting web portal. It brings all the relevant information about the event at the members' fingertips and makes the registration, room reservation, and meeting slot booking processes absolutely seamless.