The Gateway Logistics team is delighted about the well-deserved cash rewards they were given on this occasion
On Friday, the 2nd of July 2018, Gateway Logistics Inc, the Globalia member in Manila, Philippines, celebrated their 16th anniversary with a morning Mass which was held in their office. The entire office staff attended the Eucharist celebration while a few of them also sang in the choir.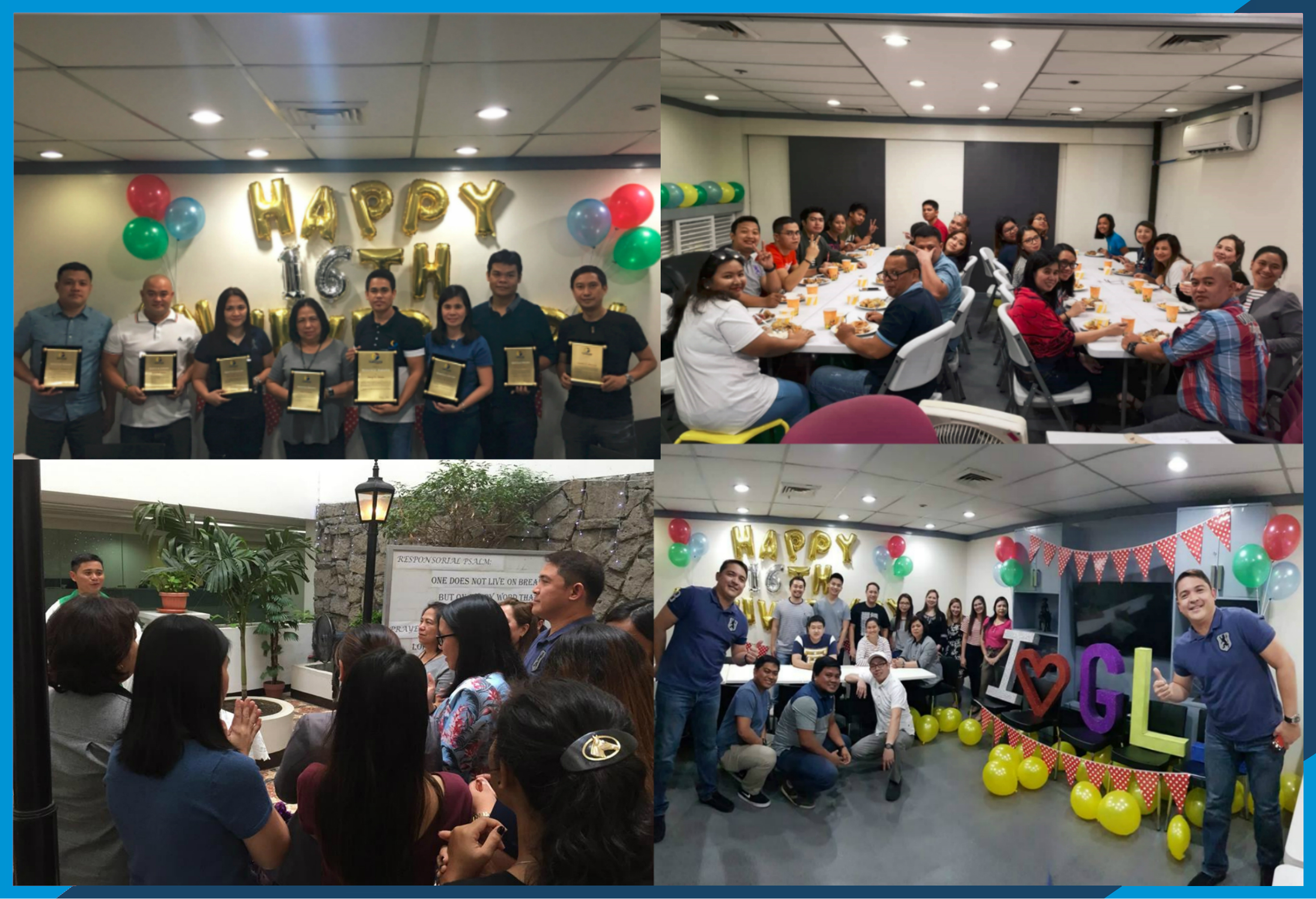 As stated by Jonas T. Ventura, Marketing & Operations Manager of Gateway Logistics, "This has been a very important day for us and we took special care to ensure that each and every member of our office is duly appreciated for their efforts in taking our company forward. We would never have been able to establish ourselves as a world-class logistics service provider without the tireless effort of our team members."
As a token of appreciation for the effort put forth by their staff and officers, Gateway Logistics gave out service awards to their entire team based on their years of service in the company. Team members who had been with them for 5 years, received a plaque of appreciation and a cash gift of Php 5,000. Members who worked for 10 and 15 years were awarded a cash gift of Php 10,000 and Php 15,000 respectively along with a plaque of appreciation.
A Very Happy Birthday to Gateway Logistics Inc.!