Gateway Logistics INC has been operating since July 2002
Our Globalia member in Manila and Cebu, Gateway Logistics INC, is celebrating its 15th Founding Anniversary as a leading specialist in quality logistics support and services to importers and exporters.
The company, based in Manila, was created in July 2002, and since then it has gradually consolidated its strategy in the provision of cost-efficient, value-adding logistical support and assistance to their clients.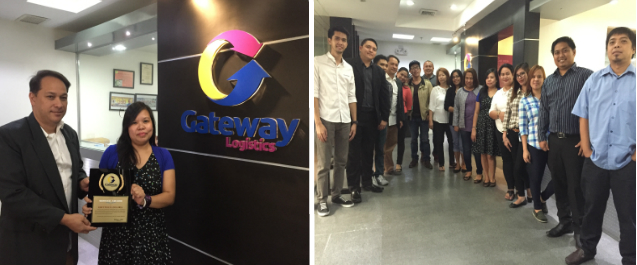 "We take opportunity to extend our sincerest appreciation to all our valued clients, service providers business partners and the officers and staff for making this 15 a success", declared Francis Fondevilla, Gateway Logistics' Forwarding Manager.
Congratulations to Gateway!