The two-level freight forwarding courses by CIFFA along with the Masterclass by Container xChange will foster the know-how and industry knowledge of experienced forwarders and newcomers alike
Globalia Logistics Network has opened an online academy for the members to offer comprehensive logistics certification courses. Globalia has teamed up with two globally recognized course providers- Canadian International Freight Forwarders Association (CIFFA) and Container xChange. The courses will allow the members to augment the expertise and industry knowledge of their employees. Above all, the courses will help the newcomers in the logistics industry to get an in-depth understanding of all the important supply chain processes. Additionally, experienced freight forwarders who want to stay updated with the industry trends can also enroll in the courses.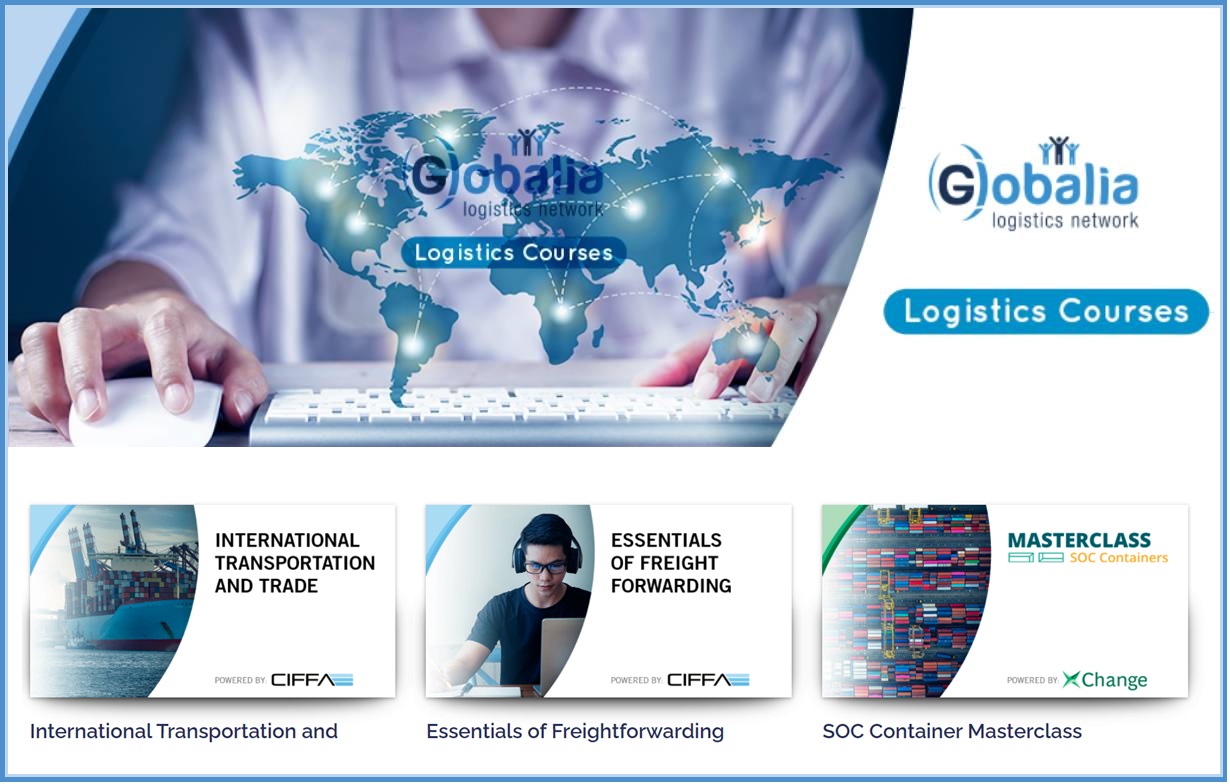 In the words of Antonio Torres, President and Founder of Globalia Logistics Network, "We have opened our online academy with the intention of providing our agents with a platform for inspiring educational courses. Moreover, availing of these courses will enable them to set an international standard in their everyday shipping and logistics operations. I am certain that our new endeavour will help to create a new generation of forwarders and logistics professionals with fresh perspectives, and the ability to come up with innovative logistical solutions."
CIFFA is an institute with over 6 decades of experience in logistics learning. Moreover, they are also a certified training provider.  Container xChange is a neutral online platform that offers a range of course material enabling forwarders to get a deeper understanding of the leasing container industry.
Globalia is offering two levels of freight forwarding courses provided by CIFFA. To begin with, there is a course on International Transportation and Trade. It will get the students acquainted with subjects like freight quotes, risk mitigation, Incoterms rules, freight costs, etc. This course will help the students get a thorough understanding of the fundamentals of international freight forwarding. Enrollment for this course is open till 30th March 2022. The course will start on the 1st of April.
The second course is on Essentials of Freight Forwarding. It focuses on topics like documentation, regulatory compliance, hazardous cargo, risk mitigation, packing, cargo insurance, and more. It is well-suited for trainees who want to start their journey in this sector on a strong footing. Registration for this course will be open from 14th June to 14th September 2022. The course will start on 15th September 2022.
Lastly, Globalia members who sign up for one or more of the above courses will get free access to the SOC Container Masterclass. This Masterclass provided by Container xChange will offer detailed instructions about the topic of handling Shipper Owned Containers. The SOC Masterclass will start on 1st April 2022.
Globalia's online training programmes will enable members to cope with the industry challenges and confidently execute complex logistical procedures. Furthermore, upgrading the work skills of the employees will help to prepare them for greater responsibilities. Employee education is an investment for boosting your team's productivity. It helps to reduce employee turnover rate and nurtures the growth and reputation of the member companies.  Additionally, the participants will get a certificate for completing the course. CIFFA will provide the students with interactive classes, audio, video lessons, and a downloadable e-book.