In our last blog, we have discussed several reasons that are leading to delays in the container shipping industry. The container shipping industry is preparing for renewed chaos, disruption, congestion, and backlogs as Shanghai restarts its manufacturing and supply chain operations after two months of strict lockdown. A recent survey by Container xChange suggests that this year's summer peak season cargo surge will be even more chaotic for global supply chains than the 2021 peak shipping season. Today's blog is a follow-up to our previous post where we have discussed many useful tips for independent freight forwarders to avoid delays during the upcoming peak season.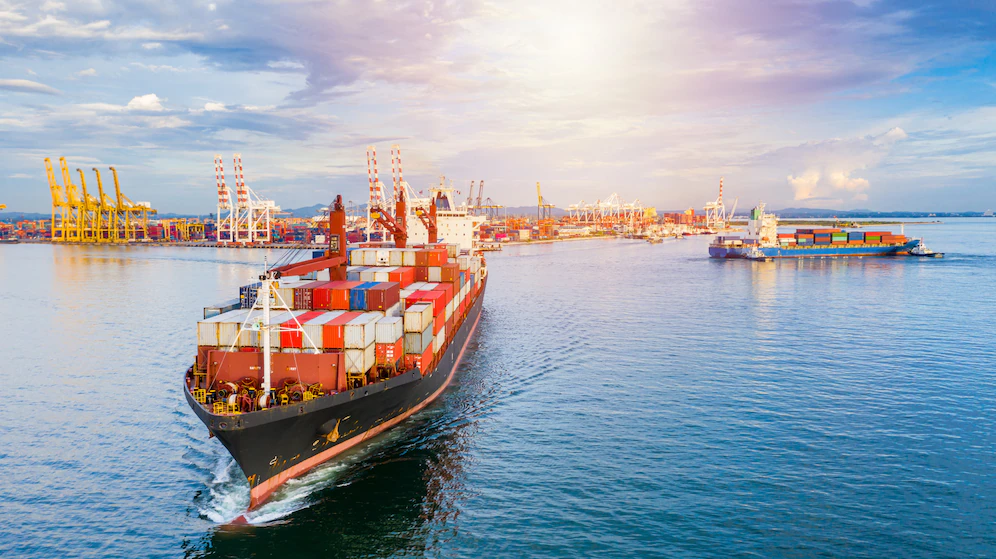 Tips for independent freight forwarders to avoid shipping delays
The Shanghai lockdown and the war in Ukraine are presently the two major factors contributing to congested ports, longer transit times, high fuel prices, rerouted shipment, labour shortage, and rising surcharges. Moreover, the shipping operations in Shanghai have restarted at a time when the sea freight sector is traditionally moving towards the peak season. In these unpredictable times, it is important for independent freight forwarders to find innovative ways to bypass the problematic circumstances and stay ahead of their competitors by sending their shipments on time. The following international shipping tips will somewhat help sea freight companies to reduce their pain points and lower the risk of shipment delays.
Preparing beforehand is the cornerstone of a seamless shipping process that will keep your customers happy. As an independent freight forwarder, you need to take into account all the hindrances that lie in the way of a smooth shipping process from the origin to your destination. Thorough planning helps to eliminate or at least control the risks posed by known factors. To begin with, you need to ensure space and equipment availability well before time. Next, you have to make sure that you're complying with all the regulatory requirements and do your documentation in time. This step is all the more important if the cargo you're moving is sensitive in nature.
Lastly, while planning the logistics, you need to take into consideration important factors like equipment and space availability at the location, trucking situation, and peak season delays. Do not forget to book your hinterland connections well beforehand in line with the departure time and planned arrival time.
Find a reliable logistics partner
A foolproof logistics strategy is reliant on three things, solid preparation, a back-up strategy, and a reliable logistics partner. The experience and credibility of your freight forwarder goes a long way in determining the success of your project. As a Globalia member, you will get to partner with the highest calibre freight forwarders from over 193 cities across 133 countries. Only the most reliable freight forwarders with good credit history and significant business volume make it to Globalia. Partnering with a reputed freight agent will allow you to access the best options with regard to route selection, equipment, or better inland transit. Effective collaboration with your logistics partner along with seamless communication with all the stakeholders of the shipment are the keys to reducing delays in international shipping.
Give special attention to the customs clearance process
One factor that can significantly add to transit delays is customs inspection. Although speed is of the essence in every aspect of your shipping process, you should never rush when it comes to matters of customs compliance. A shortcut approach in the documentation process often leads to a disaster. This will not only result in shipment delays but could even cause you to lose your importation privileges. Therefore, keep the documents handy and be methodical to ensure a seamless customs clearance process.
Mitigate risks by working with various CTOs, container carriers, and trucking companies
Freight forwarders with large cargo volumes usually get better rates from the shipping lines and the inland transport operators. This prompts many independent freight forwarders to contract all their shipments to one container carrier, or inland transport operator. Nevertheless, this is a practice that needs to be avoided. This is because it increases the risk of the carrier not being able to move the shipment on time due to several factors ranging from labour issues, operational issues, overbooking, limited capacity, etc. Any of these problems will result in the forwarder not being able to move their cargo on time. Precisely, for this reason, you need to work with a pool of carriers and split your cargo volume between a handful of trustworthy carriers.
Do not bank on a single mode of transport
Additionally, one good strategy to counter low schedule reliability is to avoid over-dependence on a single mode of transportation. In order to move your cargo on time, you need to bank on a mix of transportation options such as road, ocean, rail, and air. This will allow you to strike the right balance between reliability, and flexibility and enable you to deliver your cargo on time.
Make use of technology to ensure timely delivery
Small and mid-sized logistics companies should consider investing in robust digital solutions for enhanced planning and better visibility into every stage of the shipping process. Transport Management Systems such as route optimization software, real-time tracking software, and forecasting tools could immensely help with better planning and eventually help with the timely delivery of cargo.