The transportation and logistics industry has traditionally relied on trucks and trailers with internal combustion engines for domestic delivery purposes. Nevertheless, these vehicles are responsible for massive carbon emissions which have become a source of concern at a time when the industry is gradually shifting toward sustainable practices. According to a report titled The Future of the Last-Mile Ecosystem – put together by World Economic Forum – shipment transportation accounts for a whopping 24% of net CO2 emissions. It has become apparent that fully electric and alternative road fleets are an urgent issue we need to face.
Before anything else, let's take a quick look at the benefits that Electric Vehicles (EV) can offer.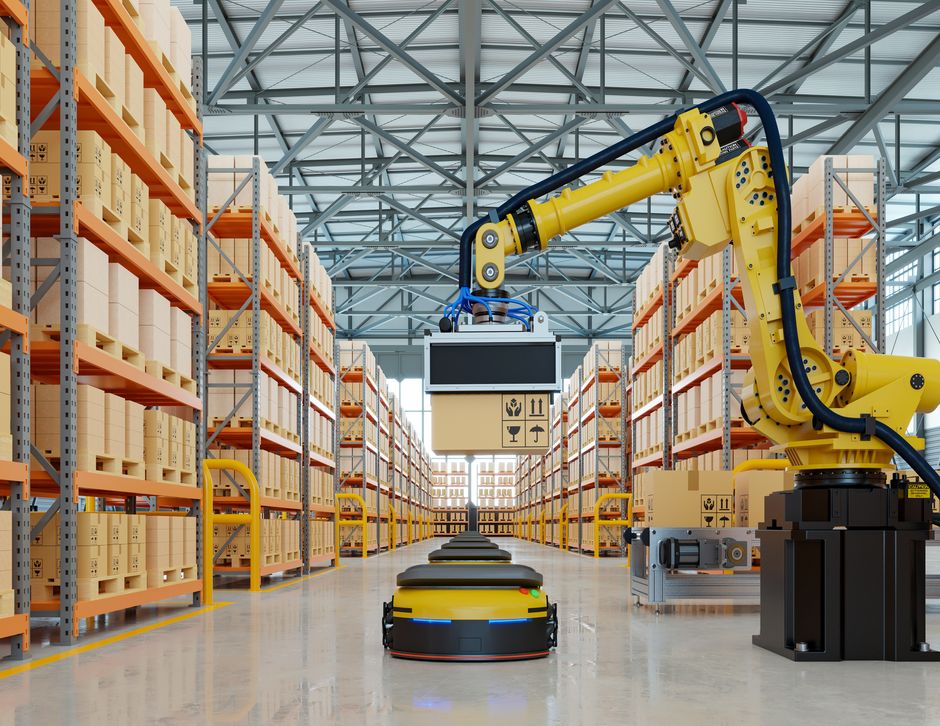 Advantages of electric vehicles for the transportation and logistics industry
Cost effective
The rising fuel price is coming up as a major factor that is pushing up transportation costs. The use of electric vehicles will significantly reduce the cost of operation and energy expenses. Moreover, the vehicles can be easily refueled at the charging stations that could become the petrol pumps of the future. The EVs also have lower operating costs and their simple mechanism doesn't need too much maintenance.
Environment friendly
The most important reason why this industry is trying to switch to electric vehicles is because of their sustainability. The use of renewable energy by the EVs makes them environmentally sustainable. Moreover, putting a stop to CO2 emissions will also reduce the industry's dependence on fossil fuels.
Energy efficient
Electric vehicles are also more efficient as compared to traditional fuel-operated trucks in terms of performance, torque, and energy. While traditional vehicles just convert 12% to 30% of energy from gas, EVs convert more than 77% of the electrical energy from the grid to driving power. Additionally, the absence of an exhaust system allows them to run quietly and smoothly. It not only lowers air pollution but also reduces noise pollution.
Multinationals that are investing in electric vehicles
Presently, we can see several companies are investing more and more in creating electric freight vehicles. For example, vehicle manufacturer Renault Trucks and supply chain company Geodis have partnered to design an electric heavy truck for urban logistics that can meet the requirements of city-center freight transport.
The Warren Buffett backed Chinese battery company, one of China's largest private enterprises, has become a major player in EV manufacturing. Toyota partnered with Tesla to create batteries and other technologies for an all-electric EV which is still in development.
Other companies that are venturing into this sector include Daimler Trucks, Nicola Motors, Rivian, Volvo, Chanje, BYD, and of course Tesla.
How far away are we from fully electric road fleet?
Implementation of a fully electric road fleet will take some time since there are some problems that the transportation and logistics industry faces when it comes to EVs. Some of these problems are listed below:
High Costs
Even though battery prices have been falling in the past decade, high purchase costs are still an important price differentiator in the total cost of ownership (TCO).
Potential disruption of operations
Charging stations for e-vehicles cannot be found everywhere. EVs are a new phenomenon and naturally, there is a lack of charging stations. Therefore, EVs entail the problem of limited driving range and the potential disruption of operations when it comes to charging en route.
Battery operated trucks are not suitable for long hauls of heavy cargo
The deployment of electric vehicles is slow and limited to light commercial vehicles. While OEMs are slowly starting to produce electric freight vehicles, the price, operational constraints, and the lack of environmental awareness to replace conventional trucks impede a large-scale take-off.
Servicing of vehicles could be a problem
Electric freight vehicles are not widely in use anywhere in the world. Therefore, naturally, there are not enough service stations for these kinds of vehicles. Moreover, most EVs don't come with sophisticated functionalities like touch screen panels, delicate sensors, or GPS.
How the freight forwarding industry should prepare itself to adapt to the change
The transportation and logistics industry is still reluctant to change to electric transportation modes. For example, the trucking companies are apprehensive about the higher price of transportation, limited driving range, less flexibility, longer transit times, and uncertain residual values of the transportation modes.
On the other hand, the clean-transportation non-profit organization Calstart estimates that the number of electric truck models will hit 195 by 2023. This far exceeds the number of available models in 2022. Thus, the shipping companies will play a key role in this transformation to renewable energy use. Therefore, the governments need to directly address the shipping companies and explain the precise utilities and functions of vehicles.
The authorities should take the following measures to convince the road freight operators to switch to a greener mode of transportation.
Creation of awareness campaigns
Awareness campaigns will convince the fleet operators that this change is required even if the final cost is higher.
Raising awareness about alternative fuel
Electric freight vehicles are not the only way to reduce carbon emissions. The road freight transport sector can also use potential solutions such as biofuels and electrofuels, for efficiency improvements. Additionally, they can shift some freight flows to small vehicles such as cargo bikes.
Support from the government
European cities are starting to implement more stringent admission requirements based on vehicle technologies, in line with the goal of the European Union to have zero-emission city logistics by 2030 in the major urban centers. These zero-emission zones could be a potential game-changer for the large-scale usage of electric freight vehicles. Governments in the rest of the world should also follow suit.