When you need to find a logistics partner to handle your international cargoes, the sheer number of choices can be somewhat overwhelming. On the one hand, there are the big multinational firms while on the other hand there are independent freight forwarders offering specialty services at a cost-effective price. It is imperative for small logistics firms who want to make it big to find reliable international partners who can smoothly handle overseas and domestic shipments. However, there are lots of considerations you need to take into account before entrusting your shipment to your partner. In today's post, we are going to discuss the key considerations before choosing the right logistics partner.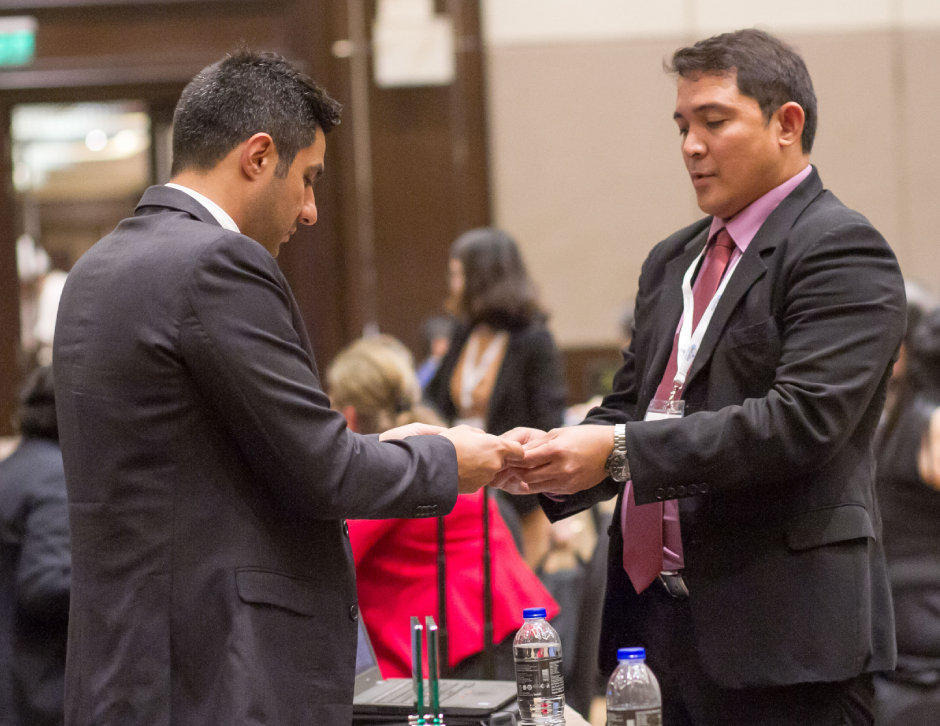 Tips on choosing the best logistics partners
Choose a freight forwarder with considerable experience
Before entrusting a forwarder with your client's shipment, there are several factors you should investigate. If your cargo requires export/import customs, then your partner should have experience with the rules and regulations in both the point of origin and destination. Moreover, it is wise to choose a partner who is a specialist in handling your type of shipment. For example, if you are moving a break bulk shipment, you don't go for a partner specializing in reefer containers. In other words, the company should have sufficient industry knowledge and a few years of experience in the particular service you're availing.
One big drawback of working with multinationals is that it's very difficult to find someone who will reply promptly and attend to your specific needs. This is the primary advantage of working of small companies. You need to find a partner who promptly sends you a quotation. Moreover an dependable partner responds to your messages or email, and keeps you updated with every step of the process.
Price should not be your primary consideration
Selecting the cheapest freight forwarding service is not usually a good idea. This is because a forwarder who quotes much lower than the market rate often lacks experience and expertise. In other words, a lower price often translates to a reduction in service.  It is always suggested that you get into a profitable long-term relationship with your partner in exchange for a fair price. Finding a partner based on the cheapest rate can be detrimental to your business in the long run. If you receive a quote drastically cheaper than the rest of the requested quotes, then try to investigate how they managed to undercut their competitors.
In addition to the above point, it needs to be said that hidden prices are one scenario that every forwarder wants to avoid. An opaque pricing structure and delayed response to quote requests are something every forwarder who wants to grow should avoid. Therefore, before closing a deal with your partner make sure to ask them if there are any brokerage fees, fuel surcharge, or any other fees involved.
Your partner should be experienced in managing documents
It is vital that you find a forwarder with considerable experience in document management. These documents include the customs clearance, cargo insurance, bill of landing, cargo inspection, and reviewing and amending any mistakes in the documents.
Find an online freight forwarder
In the present digital age, you should ideally partner with a forwarder offering digitized services. More and more independent freight forwarders are digitizing several aspects of their operations to improve efficiency and customer experience. They make use of several online tools and platforms to optimize their services. For example, they provide their customers with a portal for requesting freight quotes online,  provides a shipment tracking option, and offer 24×7 online/offline support for all kinds of queries in relation to the shipment. The digital freight forwarders are always a step ahead than the traditional forwarder. Choose a partner offering technology-based solutions for an unmatched level of support till your shipment reaches its destination.
Ensure that your forwarder has a good network
Connections in the shipping industry are absolutely vital for the success of independent freight forwarders. In fact, it is an important factor that can make or break the reputation of a logistics company. When you know that your partner belongs to a reputed forwarders network, you can be sure of their company's credibility. For example, only reputed companies with financial strength, considerable business volume, and creditworthiness are admitted into Globalia. This should convince you that you are working with one of the best forwarding service providers in a given city.
Wrapping it up
Independent freight forwarders looking forward to partnering with the best logistics companies should become a part of a leading logistics network. For instance, as a Globalia member, you will find the most competent partners in almost every important city around the globe. Moreover, you will be able to work with your partners in a safe and secure environment and mutually collaborate to increase your business volume.