The increasing competition from the multinationals, higher client expectations, and the need for seamless, visible, and more efficient operations are a few factors that are prompting independent freight forwarders to adopt digitization. The leading logistics companies are racing to digitize their core operations by replacing manual processes with automated ones. Additionally, at a time when most of your clients book a shipment or request a quotation on the go from their phones, it has become crucial for you as an independent freight forwarder to take the digital stride and start making use of a transport management software.
With this in mind, Globalia Logistics Network has developed FreightViewer, a member-exclusive Transport Management Software- to enable its members to sell transport, local and freight rates online, create instant and personalized quotations, manage customers and profit margins, organize and share shipping documents and much more. As a member of Globalia you are able to acess to the platform without any investment on your part. Keep reading today's post to find out several useful tips that will help you make the most of Globalia's member-exclusive and free TMS, FreightViewer.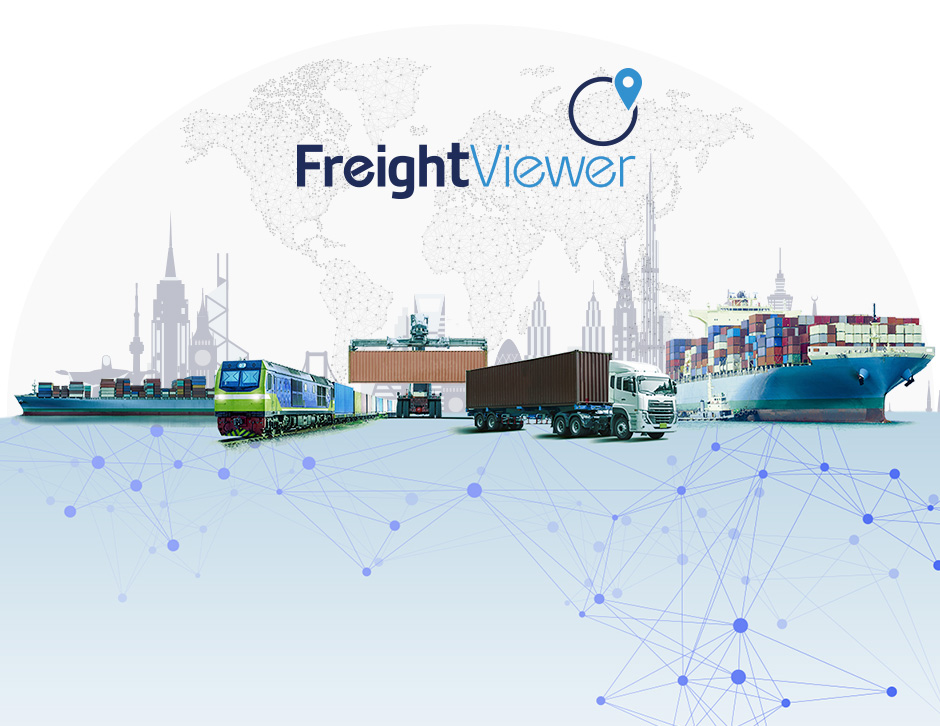 What makes FreightViewer different from other Transport Management Software
As one of the leading freight forwarding networks of our time, Globalia Logistics Network offers its 195 members the capability to compare competitive freight rates online, send and receive an automatic quotations, organize and share shipping documents effortlessly or set a personalized quoting website, all this through a groundbreaking Transport Management Software -FreightViewer. The main objective of FreightViewer is to offer a solid digital strategy to enable members to be on pair with the multinationals and competitors in the industry 4.0.
FreightViewer processes all the quoting operations within a single channel greatly helping to enhance the your operational efficiency and enabling you to become a digital freight forwarder. Additionally, it reduces quoting time, eliminates manual error, augments online visibility and simplifies the steps involved in shipping operations.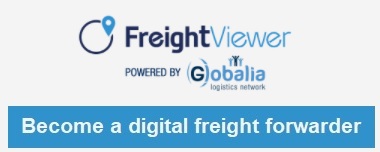 Companies like Freightos, Icontainers, Flexport, and Cargowise are some of the innovators when it comes to the digitization of freight forwarding processes. Nevertheless, FreightViewer offers something that none of the above platforms offer. Globalia is the first freight forwarding network enabling independent freight forwarders to create instant accurate quotations, exchange rates and build a 24×7 showcase for customers without any investment on their part. FreightViewer allows members in the Network to access to rates from over 195 freight forwarders from across 131 cities. Last but not the least, it creates personalized websites for each of our agents.
How to make the most of FreightViewer?
More often than not, the first part of a successful shipment begins with a successful quote. The quotation process for a freight forwarding company is a long and complicated one. FreightViewer allows you to create a systematic workflow the first part of which consists of uploading your freight quotes. This first and most important step will go a long way in streamlining the quote generation process while enhancing accuracy and response time. To begin with, we encourage you to upload your costs- freight, local and transport rates- in order to automatize the quoting process. This will allow you to create a customized PDF quotation almost instantly, also to sell your rates online to agents in the network and direct customers.
The average time for calculating a standard door-to-door quotation is 20 to 30 minutes. This implies spending a lot of time on part of your sales department for manually generating a quotation. Plus, some of these quotations may not end up in a real shipment, since they are spot quotes. With FreightViewer, quoting time will be reduced to a few minutes. All you need to do is upload the costs and the quote will be available immediately for viewing by you, your partners and customers. The time gained by using FreightViewer for quoting can be invested in improving customer experience or seeking new customers.
Set your customers' database and manage profit margins
Collecting and standardizing consumer data helps you create comprehensive client profiles. FreightViewer allows you to categorize your customers into categories depending on the profit margin set. This profit margin is applied automatically while calculating the quotation. It enables you to create a personalized cost for each customer effortlessly. The classification of the clients is essential to provide a customized rate for each customer, and also, to manage profit margins successfully.
In addition, FreightViewer enables you to list all clients adding their contact details creating a friendly-user database for all users who manage the platform. Data sharing and data visibility in logistics is absolutely crucial for seamless workflow. FreightViewer also includes the option to add notes to customers profiles which enables to offer a personalized service from all employees in your team.
Promote your company among network partners
All your network partners and even their customers can access to your uploaded rates on FreightViewer. This will allow you to offer your rates online to a large number of partners and potential customers. This in turn enormously augments your sales leads without any effort or investments. Similarly, you can also access other agents rates at any time thus creating a unique data-sharing process where information is exchanged end to end, from the carrier to customer.
Furthermore, Globalia Head Office publicizes those members who upload their rates on the platform. Apart from encouraging other network members to use the platform, this also helps the agent to achieve new businesses.
Make use of the case-by-case quoting option
Even though the best way to use FreightViewer is by uploading rates and offering them online, there are times when an automatic rate is not available in the system. For these cases, FreightViewer offers the option to quote case-by-case. In this option, rates can be included manually, creating a full personalized quotation for the request. This feature becomes very useful for those cases where rates are not available or even when the quotation requires more personalizing.
In addition, this feature enables you to send and receive quote requests from / to other network members. These requests are automatically saved in your quote list but also sent to your email as an automatic notification. Similarly, when you send a quote request to other network members through FreightViewer, the system sends an automatic with detailed information and instructions to answer the request. This feature saves a lot of time and effort since you will only need to type in details on one platform. FreightViewer sends all the entered data to the corresponding contacts.
Design and activate your company's quoting website
Enhanced transparency is one of the primary attributes that will attract a potential customer to hire your service. FreightViewer offers you the possibility to build a customized quoting website. Your clients are also able to register and login through this website and obtain personalized quotations at any time. Meaning that you can provide instant feedback to your customers 24/7.
One of the major advantages in FreightViewer is that, even if you don't upload your rates or these are not available at the moment, customers can send an automatic form containing all the information regarding the shipment. This info will reach you immediately via FreightViewer and email. This way, you can avoid losing any requests from your customers. As one of the ground breaking TMS of our times, FreightViewer allows you to create a personalized customer experience. FreightViewer is your first step towards digital freight forwarding that will help you set yourself apart from your competition.
Adapt rates according to the customer and the shipment
Implementing a digital quote generation process can only be successful when the software allows for flexibility. All your customers have different requirements and expectations. Therefore, a standard quotation is not always ideal for freight forwarders. FreightViewer enables you to edit all quotes that you or one of your clients/partners have previously saved in the system. It gives you flexibility in freight quoting by leaving the provision for adding and/or changing rates. Moreover, this feature also comes in handy when you need to provide each of your clients with a different transport option or even a better offer.
Being able to develop all the process in one platform and through a unique workflow, allows you or any of your employees to work quickly and effectively. One of the major advantages of working with FreightViewer is that it records all changes under a "Quote History" where you get to find all changes conducted and who has carried out them. It gives you a firm control over the pricing strategy leaving the option for you to creating realistic pricing boundaries.
Do not forget to take your personalized training
FreightViewer has been exclusively developed by Globalia's FreightViewer Department, a dedicated team who works daily to improve the software and add capabilities. Additionally, they also provide the members with detailed information and personalized demonstrations. We recommend you to book your personalized demonstrations to make the most of our exclusive TMS. Even though FreightViewer is a simple and user-friendly platform an upfront training will help you understand all procedures and advantages.
Join Globalia today
to digitize and expand your operations!
An exclusive TMS at no additional cost
Unlike other Transport Management Software in the market, FreightViewer is offered to members at no extra cost. This is a big advantage when you consider the high costs that other quoting platforms have. Therefore, the best way to get to know more about FreightViewer is by using it, and testing it from the inside. There is nothing to lose but much to gain!