Every country comes with its particular set of rules and regulations which are implemented for controlling the import and export of items across borders. Customs has a major role to play in global commerce and the process of customs clearance is one of the most complicated aspects of international freight shipping. Independent freight forwarders need to devote considerable attention to getting this job done correctly and in today's post, we are going to talk about a few tips which will ensure a seamless customs clearance process.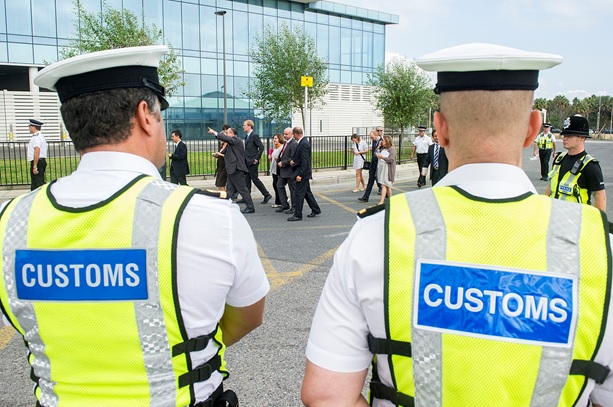 Customs clearance tips
Take notice of he paperwork
To begin with, you need to carefully collect all the pertinent declarations needed for the country where you want to send the cargo. If you have any doubts then always double-check with the shipping company otherwise your cargo might be held up in a foreign port because of some paperwork related negligence. Paperwork can refer to each and every kind of documents including transportation documents, commercial invoices, pro-forma invoices, and papers related to the customs value declarations, proof of origin and much more.
Make use of technology
Nowadays almost all the manual processes are being substituted by online ones and therefore freight forwarders are competing to adapt to the technological changes. There's a wide array of software that facilitates various customs clearance processes such as paperwork management, shipment tracking, paper submission, and much more.
Find a specialized customs broker
Finding a customs broker with a specialized field can be a very good option. You can always avail a professional customs broker who is an expert in the customs clearance of a particular kind of product, cargo size, territory and mode of transportation. If you are hiring a specialized customs broker make sure to clarify the terms and conditions in order to avoid any future disputes.
Reduce the transportation cost
As a freight forwarder, you need to think of ways that are going to lower the import expenses as there are many items that are eligible for preferential access under the Preferential Trade Agreement (PTA) and therefore comes with lower import rates.
Pay attention to packaging
Customs officers usually check the packaging to ensure that its durable enough to last the journey and the tiniest mistake in packing can take a toll on your time and money.
Be extra careful with the item description
Remember that the person sitting in the customs office is not aware of the lingos and terminologies of our sector and this is the reason why you need to pay special attention towards providing the below information:
Full description of the contents of the shipment

Details about the shipment including its uses

Commodity codes which will allow the officers to determine the area unit of your freight and how the taxes and native duties should be charged

Details about the packaging

Let the customs officers know if there is battery or electronic items in your shipment