The top logistics networks act as an international umbrella network of vetted freight forwarders.  Having a global brand name and a network of trusted partners will allow you to bid for high-value contracts. Additionally, working with your partners also gives you the chance to branch out and increase your area of operation. Cooperation in handling shipments, customs brokerage, and documentation services by pooling of operational and financial resources are just some of the advantages of joining a trusted freight forwarders network. As one of the best freight forwarding networks, Globalia ensures that its agents work together under established standards, and cooperate and support each other.
In other words, a reliable logistics network like Globalia will give you the ideal platform to expand your operations. By paying a yearly fee, you will be able to greatly boost the number of your incoming projects. The territorial exclusivity offered by Globalia will relieve you from competition within your city. Additionally, you will also get to enjoy a host of other advantages that will keep you ahead of the competition. In this blog, we have answered all possible FAQs by independent freight forwarders who want to join the best logistics network.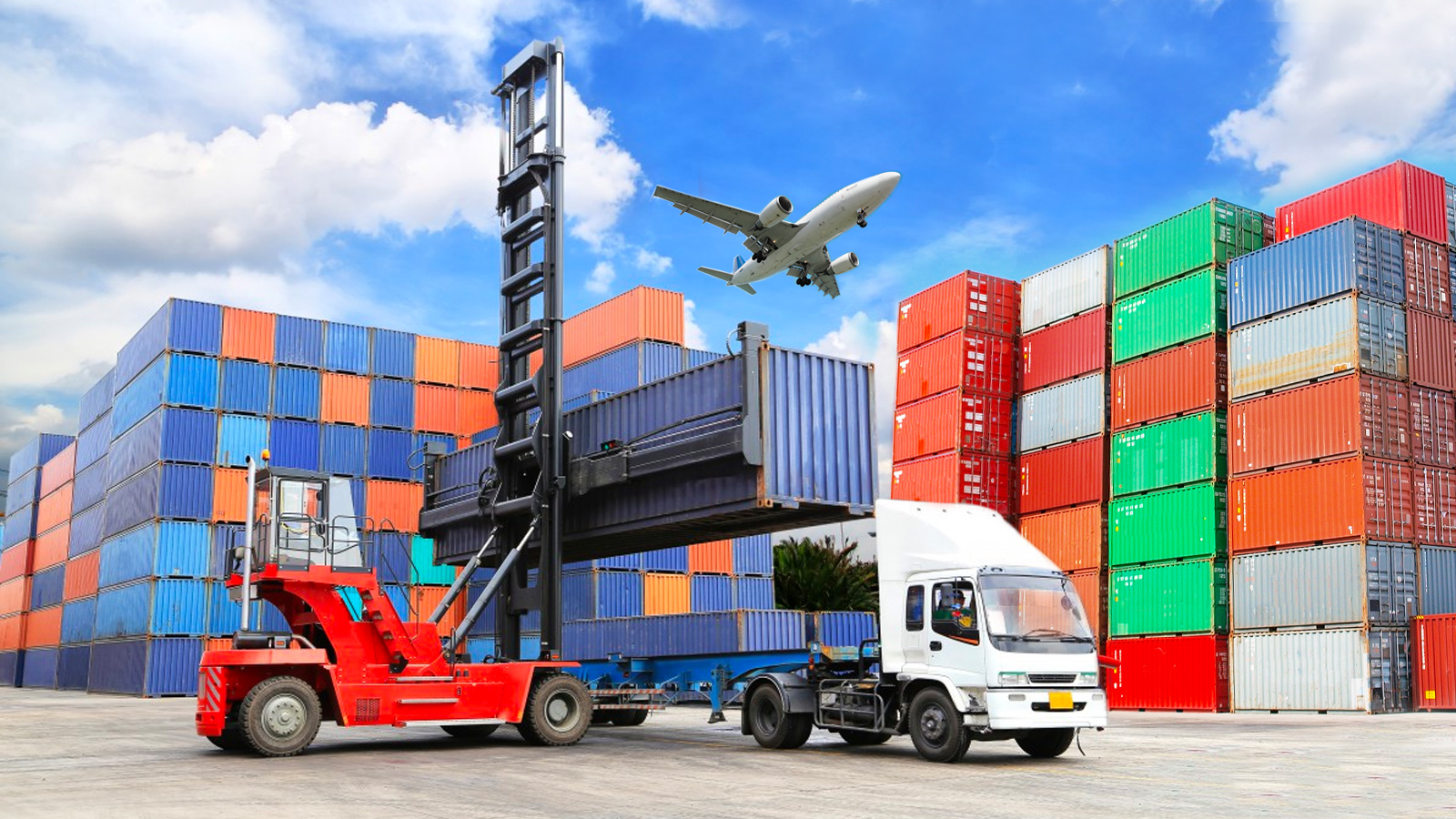 FAQs by logistics companies looking forward to joining the best freight forwarder network
What qualifications do I need to become a part of the best freight forwarders network?
Rather than accepting all membership applications just for the sake of collecting the yearly fee, the best networks properly vet the candidates before accepting them. To become a member of the best freight forwarders network like Globalia the companies don't need to be the largest logistics company in their cities. Nevertheless, Globalia will empower you to work towards this end.  As an international alliance of hand-picked logistics companies, we make sure that the members have good business volume, financial solvency, and good credit history. Moreover, in order to work as a Globalia agent, all members need to have a minimum of 2 years experience along with a well-established reputation.
What are the processes involved in becoming a member?
To be part of Globalia, you just have to submit the application form. Afterwards, Globalia's team will contact you to proceed to the next stage if you meet the criteria. Then, they will send your company's details to a third-party auditor, DUN & BRADSTREET who will audit your company, at the network's expense. If your application is approved, a reasonable personalized credit limit will be set for your business. Next, you will be sent an acceptance letter along with a copy of the contract and its membership fee invoice.
What financial information do I need to provide?
All agents of a reputed freight forwarding network, you have to meet minimum standards in liquidity and gearing ratios. We require the balance sheets of candidates for the last two financial years for an in-depth understanding of your business. However, these balance sheets are only used to verify your financial status and are never disclosed to a third party.
Will I increase my business within the network?
By joining Globalia, for sure. Providing a good service at a competitive rate, as the only agent in your territory you will be in a powerful position to receive inward free-hands, routings, sales leads, quotations, etc. from your fellow members and this will cause your business volume to increase significantly.
Additionally, Globalia's objective is to foster active cooperation among the members to lower the risks and expenses. We request all agents to complete a short survey. In this survey, they inform us about their collaborative projects within the network. This biannual survey allows us to know which are the agents who're receiving but not giving business. These agents are warned and reminded to improve their working practices. In case of a repetition of the same working pattern, they are removed and an agent from our waiting list is admitted.
In Globalia Logistics Network, only one forwarder will be allocated to each of the world's 472 main sea/airports operating as a "virtual branch office" for Globalia, so you will be wholly responsible for the traffic from/to that sea/airport. The majority of other networks accept many members per sea/airport.
Why are the yearly fee of the best freight forwarders network greater than the average networks?
Unlike the average networks, the top logistics networks ensure the exclusivity of the agents. In other words, the territory they are representing will not be sold over and over again. For example, Globalia admits just one member per sea/airport, who is solely in charge of the traffic from/to that territory. Additionally, we are just one of two top freight forwarders networks that uses the services of an external auditor. This allows us to reduce all possibility of working with partners who are bad payers. All of these factors explain the above question.
Is there way to get a discount on my membership fee?
Globalia encourages members to recommend their peers in the available territories as candidates for membership. Globalia's Referral Program allows the referring agent to get a 25% discount on their annual membership fee. This happens when the referred agents become a member. Members can make up to 4 referrals per year and in case all of them go on to become a part of Globalia, then you can get to pay zero membership fee!
Will I be able to represent more than one city?
There are many independent freight forwarders who have successfully established branch offices in more than one city. In this case, you can benefit more by becoming the sole Globalia agent in as many territories as you are operating from. Members with branch offices in other cities within the same country can apply to be a Globalia member. Obviously, you need to check the availability of that territory before applying.  For your branch office, you will just need to pay 50% of the posted membership fee.
Do territorial conflicts ever occur within the network?
The territorial exclusivity of our members allows us to eliminate all possibilities of territorial conflicts. Globalia's Agent Finder Tool helps us to delimit the members' territories. This tool automatically creates a territory for each member preventing overlapping.
What are the terms of payment terms between members?
Globalia members are required to pay their network partners within 30 days of the contract. Additionally, agents provide our head office with a list of all the current local charges for departure/arrival of air/sea shipments. These details are posted on the password-protected Globalia Intranet for other members to refer. This list includes air import/export, FCL import/export, LCL import/export, THC, port taxes, customs clearance, and inland transportation to/from ports/airports. On the other hand, the bank fees are split between both parties. When making a payment, the agent ordering the payment should choose 'SHA' to ensure the sharing of bank fees.
What happens in case of late payment by partners?
Agents have more important jobs to do than collecting outstanding payments. In this unlikely event, the affected agent can contact Globalia's Head Office. The team will get in touch with the late payer and give them 5 days ultimatum to make the payment. Members who are persistently late in paying invoices by other members are eventually expelled after a few warnings.
How do I get sales leads and project opportunities from other members?
Being the sole representative from a territory, our members are in a powerful position to receive inward free-hands, routings, sales leads, quotations, etc. from their partners. Expansion of your operations into new cities or even countries will not only boost your brand name but also your ROI. Attending our yearly meetings will help you in this regard. As one of the best freight forwarder networks, we help to augment your presence in the important global trade lanes.
Developing a global network of trustworthy partners can take a toll on your time and resources often resulting in failure and letdowns. Globalia's Annual Meetings allow the agents to come together and discuss business for two consecutive days. This gives the freight forwarders an opportunity to showcase their business, sign new deals, gain market exposure, and strengthen the relationship ties with  partners. This is surely the greatest advantage of becoming a member of one of the best freight forwarders networks.
Is there any additional plan to safeguard my company from bad payers?
Although Globalia has a strong policy in place to ensure timely payments between network partners, an optional Payment Protection Plan (PPP) is also offered. This is to protect its subscribers against losses resulting from uncollected debts from fellow members in the event of bankruptcy or insolvency. We may use a maximum of 80% of the monies in the PPP fund to compensate participating members with debts outstanding from members who have declared bankruptcy or ceased operations during the year. PPP utilizes the services of a reputable debt collection agency for the lawful collections of these debts.
Will the network provide me with free logistics tools?
In a time when all the major players in the industry have digitized their operations, the independent freight forwarders need to devote considerable time and resources towards digitizing their day-to-day operations. However, this task is not easy and can be an expensive one. After all your specialty is freight forwarding, not IT. Globalia offers a range of free online tools and platforms meant that quickens your day-to-day work and allows you to provide better customer service.
We are the first international freight forwarding network to provide instant quoting ability to our members. Our member-exclusive platform FreightViewer, allows the members to digitize the process of uploading contract rates, allowing them to share it immediately with their clients and partners. They can provide their clients with a quotation almost instantly without having to make them wait for two or three days. This tool organizes all the different freight rates in one platform enabling you to create a  detailed customized e-mail or PDF for the quotation requested. This quotation can be mailed to your clients and partners immediately. FreightViewer also provides personalized websites for all members to share their rates and achieve a greater business volume. Moreover, Globalia's FreightViewer department works round the clock to add new features and updates to this software.
Globalia Logistics Network is one of the best freight forwarders networks with agents in over 188 cities across 126 countries. It is an exclusive network of the highest calibre logistics companies in every major city/port worldwide. Join us today to globalize your operations and boost your brand name!
Check out this page for details of membership.