The several constraints imposed by the global pandemic on the transportation and logistics sector have put independent freight forwarders to one of the major tests in their careers. The digital transformation happening at this very moment in the industry and logistics companies are in the race to adapt to the big changes and come up as digital freight forwarders. Finally, logistics companies are becoming aware of the need of investing in digitization and technology. Moreover, we can also notice a considerable shift in customer expectations. Freight forwarders are now more mindful of their customers' habits which have considerably changed with the evolution of digital technology. For example, in 2022 your clients demand fast and customized solutions, an immediate response, greater visibility, and simplicity of processes.
Simply put, the global pandemic has turned the digital process from a trend to reality. Nevertheless, digital transformation doesn't simply entail the creation of an IT team and investments in new digital platforms. It is more about creating a well-defined digital strategy, making data more available, and planning the appropriate engagement with the customers. The topic of today's blog is all about the evolution of digital freight forwarders and how they can transform their services for a digitized era.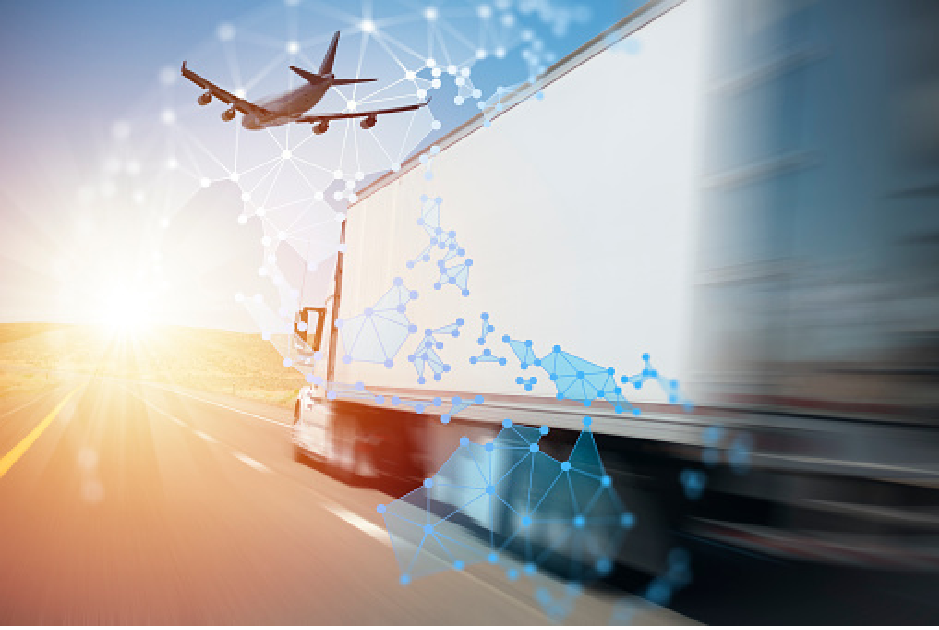 Why do you need to become an online freight forwarder?
Becoming an online freight forwarder is the need of the hour. This is because all your existing and potential customers move around with a mobile device. They also conduct almost all their searches and transactions online. All the industries acknowledge the importance of digitized services and, accordingly, they have moved ahead with online platforms and services. Although the logistics sector was somewhat late in waking up to the call for digitization, the global pandemic pushed the independent freight forwarders to embrace technology. Most importantly, the advent of technology has disrupted the traditional model of operations for freight forwarders. They are now trying to find new avenues of success by means of digitized services.
Manual process, lack of innovation, and poor consumer experience are some of the traditional entry points of your competitors. Traditional freight companies still rely on phone calls, emails, and manual office operations to create a quote for their clients. Therefore, it makes sense for their potential customers to switch to the services of a digital freight forwarder.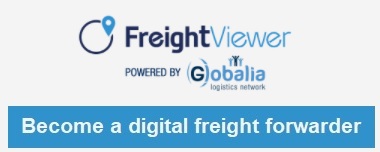 Another reason why forwarders are digitizing their operations is to cope with the changing client expectations. These days there is a wide range of software that allows freight forwarders to frequently engage with their customers. In other words, this sector is adopting a digital strategy that is more suited to the client's behavior. The logistics service providers need to put themselves in their customer's shoes and figure out the kind of services that they will expect from a company. Next, they need to take the required measures to transform their company's approach towards the consumers.
Using FreightViewer should be your first step towards becoming digital freight forwarders
However, for many companies, this transformation has become challenging. Investing in technology requires amending yearly budgets along with staff training. Therefore, it is important to be part of one of the best logistics networks that can provide a digital strategy for freight forwarders who are willing to start the digital change. Offering the correct tools to members to succeed in the digitization process is one of the core strategies of Globalia Logistics Network. At Globalia, we understand the importance of technology across the freight forwarding industry. This is precisely why we are constantly investing in and developing new technologies to make our services better for our members.
How FreightViewer can help you optimize your quoting process?
FreightViewer allows Globalia members to automatize the quoting process. By uploading rates into the system, members can send a quote in a few seconds. They can also compare rates between different carriers, and filter under several attributes to obtain the most accurate quotation. Furthermore, apart from speeding up the quoting time, it also creates an enormous open showcase 24/7 for your clients. This platform has been designed to give our members the most accuracy in calculation combined with immediacy and personalized services. If there is a need to introduce a better offer, modify the profit margin, or add new charges, the system will recalculate the final cost in a few seconds.
Moreover, Globalia is constantly partnering with companies to improve the usability of this platform. We have reached a partnership with Shipco Consolidator one of the world's leading neutral NVOCC's. This provides members direct access to LCL rates from FreightViewer. The instancy offered by the platform allows users to quote in just a few seconds not only with their own rates but also with rates from an external provider. This means a step ahead in terms of immediacy. Additionally, it also enables freight forwarders to offer different options to customers without investing a great amount of time.
A look at the contemporary digital freight forwarders
We can see the first instance of digitization endeavor in this industry in 2008 when Maersk launched Maersk Spot Booking, their online booking platform. Additionally, Maersk's Twill is a digital solution for freight forwarders to book, track and manage their cargo easily. Webcargo by Freightos was established in 2008 to consolidate digitization in the air freight sector. Their instant quoting platform allows hundreds of forwarders to search air freight rates from over 370 airlines and quote instantly. Similarly, Mediterranean Shipping Company also made available an online quote generation platform called 'Instant Quote' that allows forwarders to get quotations easily and quickly.
It is important to remember that these companies do not pose a direct challenge to independent freight forwarders. They don't aim to displace the carriers or forwarders. They aim to promote direct contact between all the stakeholders in this sector. These platforms are handling massive amounts of data addressed directly to the clients. They are making use of third parties to provide comprehensive door-to-door services. Furthermore, other stakeholders of this industry like the airlines and port authorities are also offering transparent, client-focused solutions. They are making more data available for the end customers- information that was so far reserved just for the forwarders.
However, it is important to remember in this context that all the above platforms require considerable investments on your part. Globalia's FreightViewer, on the other hand, can be accessed free of charge by all network members. This is the primary advantage of FreightViewer over all the above mentioned platforms.
The idea behind this platform was to provide Globalia agents with a powerful tool to bring about the much needed digitization in their office operations. FreightViewer has something the rest doesn't have- it has allowed a network of 175+ freight forwarders in more than 120 countries to upload their rates and interchange data. This is why using FreightViewer should be your first step towards becoming digital freight forwarders. Additionally, in order to further develop and personalize this tool we have counted on the help of our members who have added their rates and customized it to make it more suitable for their individual requirements.