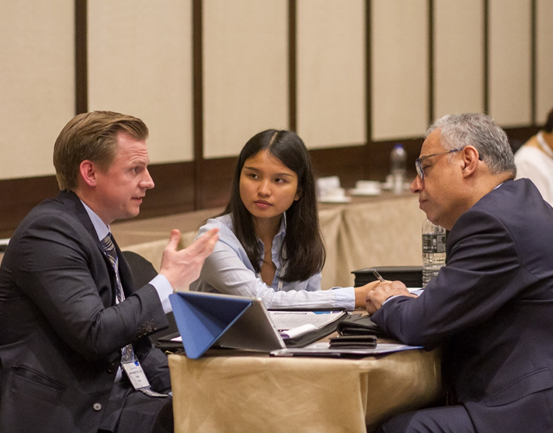 As a freight forwarder, you surely need to connect with clients and partners from various countries and cultural backgrounds. In 2020 the entire world is connected like never before, and all you need to do to reach someone is shoot an email/social post/instant message and you're all set to receive the reply within a few minutes.
However, things are not as easy as they sound since effective communication with people who speak another language requires a special approach. In today's post, we're going to discuss a few important tips to facilitate better cross-cultural communications.
Listen attentively
When it comes to building a rapport with your international clients/partners it's important for you to be a good listener. Take the time and carefully listen to what the other person is trying to communicate- by the words they speak, their tone as well as their body language.
For this reason, it is also important to meet your client or partner face to face at least once a year. Make sure to ask questions whenever you don't get the meaning of what they say. The fact that you are paying your full attention to what they're saying will motivate them to open up to you.
Learn some cultural norms
Finding the time to investigate and learn some of the cultural norms of those clients you are going to meet can bring you closer them. For example, if you are going to meet a delegate from China during an Annual Meeting,  it's always more courteous to stand up and present your business card with both hands.  This simple yet respectful gesture will reflect well on your etiquette. Picking up some key phrases of the local language (eg: hello, thank you, please, all right, and goodbye) can also be an excellent way of fostering cross-cultural rapport.
Be respectful
A little respect can go a long way in promoting a productive dialogue. As our CEO Mr. Antonio Torres puts it, "My decades of experience in this industry has taught me one thing- every culture is unique. You don't need to be perfect to impress the person you're meeting, all you have to do is be hospitable and show some respect".
Additionally, you have to be careful with humour. Not all the cultures share the same sense of humour and something you might find funny can make the other person feel uncomfortable or consider you are irrespectful.
Keep it simple
Although English has come up as the international business language, you can never expect every businessperson to speak it flawlessly. Most people you will meet have English as their second language and their expressions are often more limited than the native speakers. This is why you need to speak out in a simple and unambiguous manner which can easily be understood by the other person. 
Don't hesitate to ask for help
Lastly, if the language barrier becomes too much of a problem then it's always a good idea to hire an interpreter. Having a translator will ensure that all the parties of the meeting get to express their thoughts and opinions regardless of their cultural background or geographical location.