The agreement reached with Shipco is in the list of several projects programmed from FreightViewer Department with the aim of improving the system and offering a solid digital strategy to members. This project provides direct and exclusive access to LCL rates from FreightViewer enabling users to personalize them by adding a profit margin. The event has been covered by Hellenic Shipping News, AJOT, Logistic Business, Handy Shipping Guide, Mundo Logistico and Alimarket.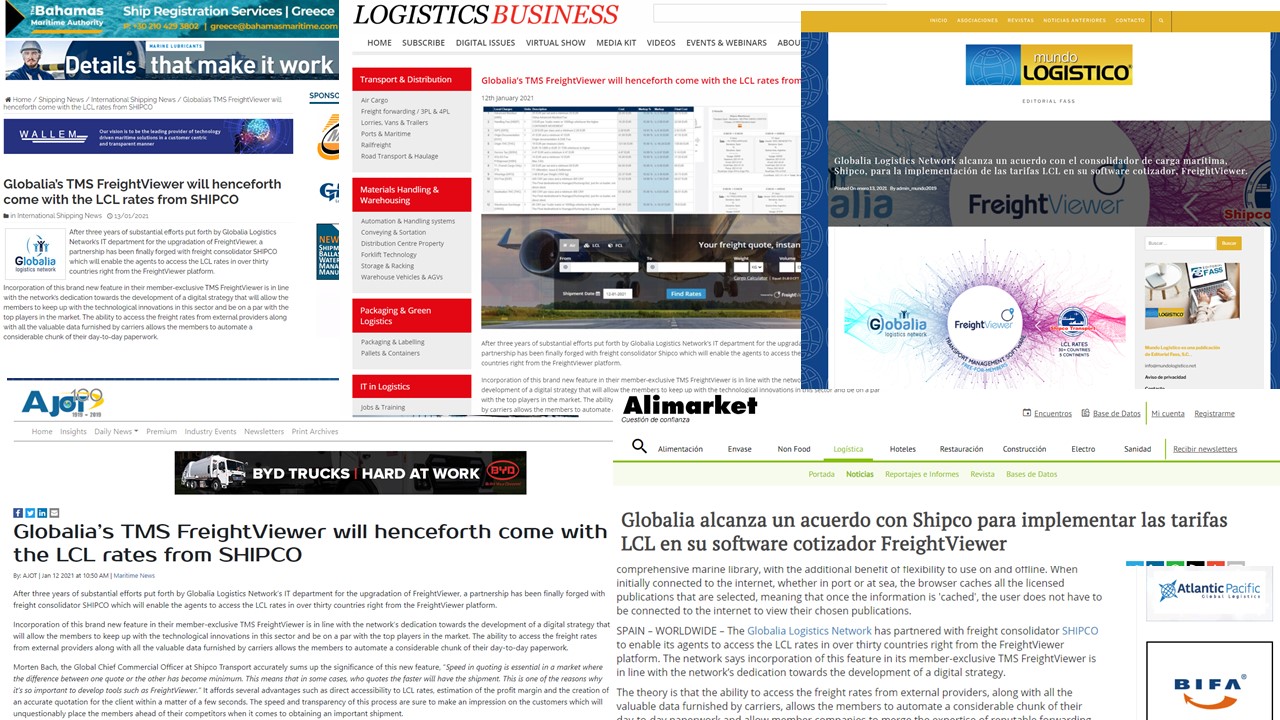 American Journal of Transportation ( AJOT): is dedicated to providing shippers, carriers, transportation intermediaries, and logistics professionals with coverage of news and events that shape the world of international trade and transportation.
Hellenic Shipping News Worldwide is an Online Daily Newspaper on Hellenic and International Shipping Leaders in global shipping news for over 10 years Hellenic Shipping News Worldwide.
Logistic Business: is a quarterly magazine that publishes daily news regarding the international supply chain, transport, warehousing, intralogistics, or material handling.
Handy Shipping Guide: designed and edited by freight professionals and experienced computer-based publishers, publishes information on any freight-linked company in an effort to extend and improve the value of the guide to all interested parties.
Mundo Logistico: printed and online publication which covers supply chain news.
Alimarket: established in 1982, Alimarket covers news about several industries with the aim of providing useful information to CEO's and professionals from thousands of companies.
The articles published on the above-mentioned logistics websites cover some of the details of the new project, the importance of this achievement, and the advantages of the implemented feature. Globalia considers it fundamental to develop a digital strategy to overcome the changes that the sector is experimenting with, therefore, this is a major step which will help members in the race of digitization.