They have upgraded several aspects of their intranet to create a more fuctional and user-friendly experience for the agents
Globalia Logistics Network has revamped their Members Area upgrading it for a more functional and seamless user experience. Furthermore, the team is now greeting the new members with a personalized online welcome tour. A member of the Globalia team will perform this tour. These changes are in line with the digitization strategy that Globalia adopted since the last two years.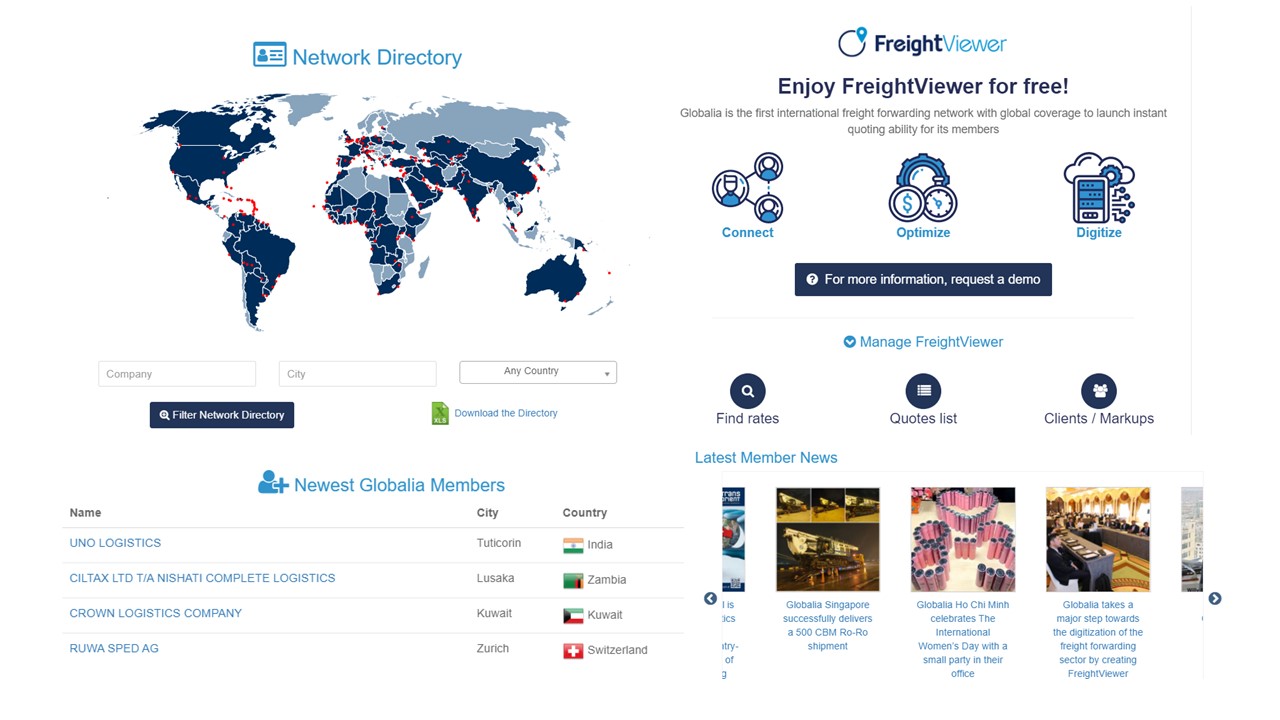 As stated by Antonio Torres, the President and Founder of Globalia Logistics Network, "The new design allows our members to effortlessly access all the essential tools such as the Network Directory or FreightViewer. We are confident that the new format will enormously enhance the online experience of our members." Additionally, the team has carried out two significant additions to the Members Area.
Additionally the team has carried out two significant additions to the Members Area. Firstly,  the welcome tour for the newest Globalia members. From now on, all the members will henceforth be able to view the latest additions to the Network. This feature will keep the agents updated and familiar with the agents. Furthermore, it will keep them informed about the new opportunities that come with expanding our members base.
Moreover, Globalia members can now be able to find all the latest news and interviews from their fellow members. They will also find the information and interesting news from the logistics sector. The upgraded Members Area will also feature a customized welcome tour performed by one member of the Globalia team for greeting the new agents. Globalia has added this new web-tour feature to facilitate the online interaction between the members and the head office. 
Globalia will offer the welcome tour to those agents who have recently joined the Network. Members who would like to know about any of the features offered inside the members area, don't hesitate to contact amartin@globalialositicsnetwork.com if you are interested.