This online conference will bring together all agents to one platform at one time for the promotion of businesses and augmenting the number of collaborative projects
Globalia's first-ever Virtual Meeting is all set to happen on the 14th and 15th of October 2020. This year we couldn't meet at Phuket as planned because of safety concerns and therefore we have created an effective substitute in the form of a virtual conference that will result in greater accessibility by eliminating all the obstacles to participation.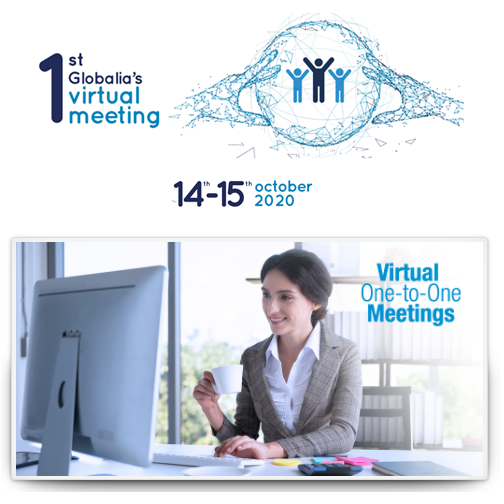 The online one-to-one meetings which will form the core of the event will lead to constructive communication among the delegates allowing them to promote their business and make way for several collaborative projects for the coming months. Members will be able to participate in as many as 23 one-to-one videoconferences with previously chosen partners. We have taken special care to accommodate delegates from all the different time-zones.
As stated by Antonio Torres, the CEO and Founder of Globalia Logistics Network, "The safety of our members is our first priority and for this reason, we have worked hard to create an unparalleled meeting experience that doesn't entail leaving the safety of the home or office. The debilitating global economy makes it all the more imperative for the small and mid-sized players to come together, collaborate, and nurture their businesses. This is exactly what this meeting will enable the members to do."
Other than the one-to-one meetings, there will be an online presentation of all the new features and updates of Globalia's member-exclusive TMS FreightViewer. Our convenient and user-friendly meeting platform will provide for an impeccable arrangement of the online meetings in accordance with the agenda of the delegates.  Moreover, the virtual meeting format will help to lower the expenses and save a considerable amount of time while permitting the delegates to carry on with the networking activities without stepping out from the comforts of their homes.
Be there to make a difference in your business!