ILS Chile has been approved by the auditors of Certicator Burea Veritas for their ISO 9001:2015 certification audit
ILS Chile, Globalia Santiago, has been approved by the ISO 9001 Certification audit which surely lends more credibility to their company.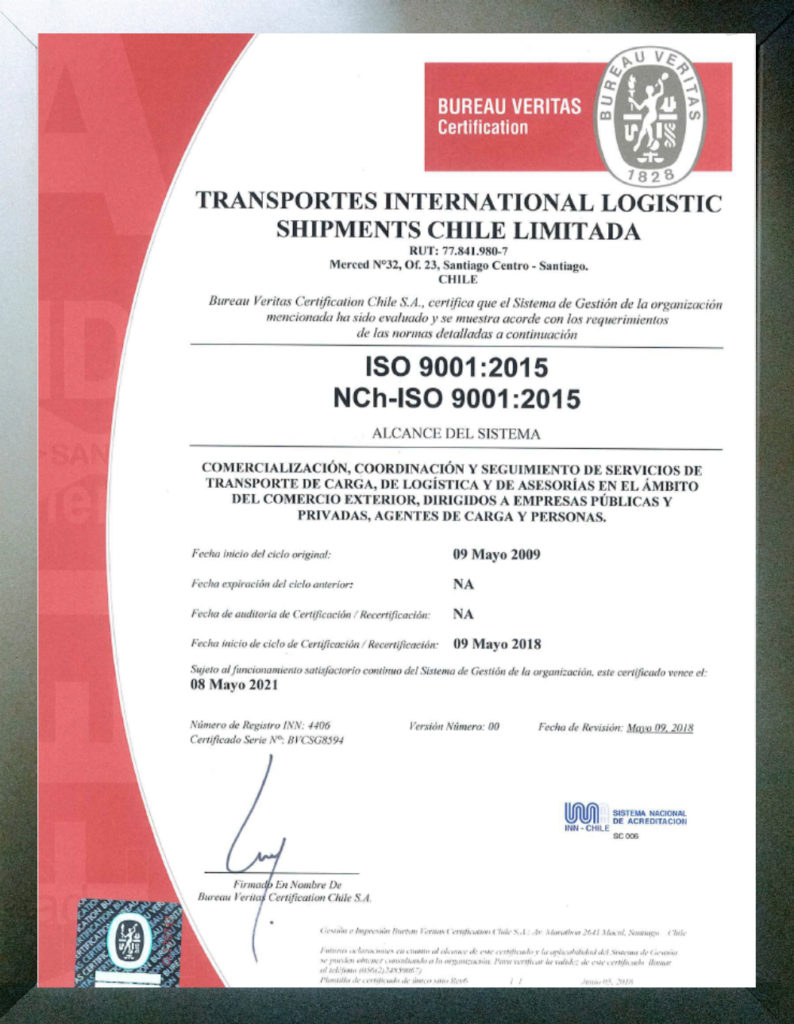 In the words of Sylvia Aroca, the Coordination Manager of ILS Chile, "We are very happy with the outcome of this audit which has motivated us to keep enhancing our standards and work ethics which is one of our most important commitments." ;
This prestigious certification will make Globalia Santiago stand out from their competitors in Santiago. Ms. Aroca further adds, "We had a revision audit a few months back which was very successful and we managed to keep this certification. I'd like to thank my entire team for making this possible! The addition of this international standard will obviously encourage our customers and partners to choose our services over the rest."
Congratulations to Globalia Santiago for garnering this prestigious certification!