After over two years, Globalia members from nearly 130 countries will assemble under one roof to reinforce their partnerships by meeting face-to-face under both formal and informal settings
Globalia Logistics Network's 4th Annual Meeting will take place at Le Meridien Beach Resort in Phuket, Thailand from 15th to 17th March 2023. For the first time since the pandemic over 193 agents are gearing up to participate in an in-person meeting at the tropical beaches of Phuket. Just like Globalia's previous face-to-face meetings, the conference will include a Welcome Cocktail Reception, a Gala Dinner party, and around 6000 one-to-one meetings between network members.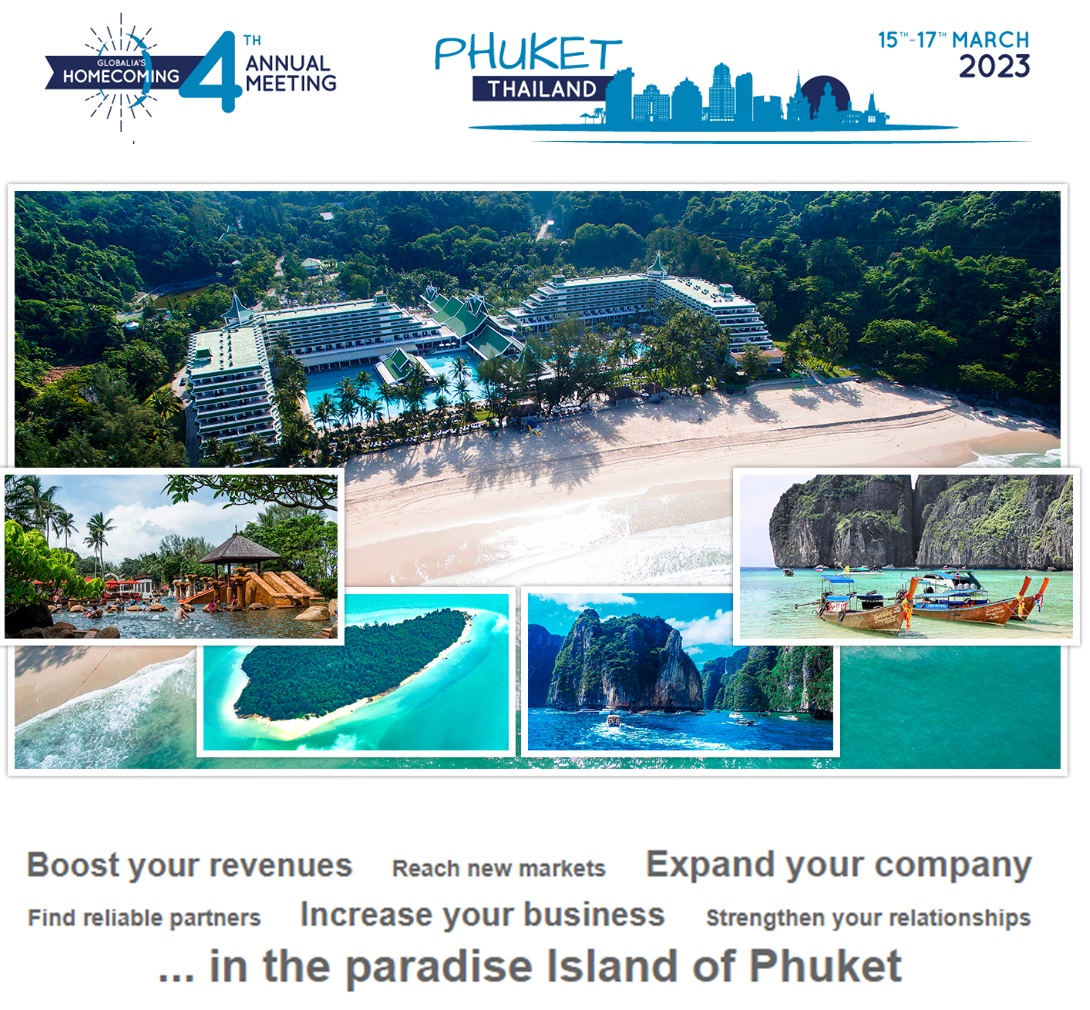 Click on the above image to visit our Annual Meeting Page
Each member will get to take part in 32 one-to-one meetings with their network partners. Face-to-face communication will bring a sense of community to the network. Moreover, the conference will allow the agents to socialize and interact which in turn will make way for trust and a better working relationship. More importantly, the in-person conference will majorly facilitate securing new business opportunities while strengthening the ties among Globalia members.
Additionally, this year Globalia is organizing a half day sight-seeing tour to Phi Phi Island. This optional group tour will allow members to discover some remarkable spots in and around the island. Additionally, apart from letting the members explore the marvels of Thailand, it will also promote friendship between network members, and foster a sense of goodwill and camaraderie within the Globalia team.
Registration for the Annual Meeting is now open. Visit our Annual Meeting page for further details about the conference.