Globalia member in Porto Alegre, Brazil, explains to us the tendencies and challenges of the sea freight industry and how they are dealing with them
The last one and half years have been a rather tumultuous one for the international sea freight shipping industry. The lockdown and the pandemic-related restrictions had severe repercussions on international trade. Moreover, the container shipping industry is also having to contend with the problems of port congestion and container shortage. In spite of all the challenges, the sea freight forwarders are continuing to move goods across the world offering logistical solutions to keep international trade afloat during these difficult times.
Instability of ocean freight rates
It can be said without a doubt that the container crisis has led to the soaring sea freight rates. Added to this, other issues like limited air freight capacity, overuse of split shipments, changes in shopping trends, and the shortage of equipment also hiked up the shipping costs. As stated by Mr. Fernando Meyrer from the Shipping Department of Clemar Logistics, Globalia member in Porto Alegre, "The values of the freights have increased a lot, and it impacts the entire Brazilian market. If we talk about imports, the rising freight rates also affect the duties and taxes. This means that, besides the international freight, the importers also pay more duties and taxes here in Brazil."
To cope with this situation Clemar Logistics has been focusing on advance planning of their shipments. "As a company with over 20 years of experience in sea freight shipping, we fully understand how planning can help us serve the interests of our clients. We have a very close relationship with our clients. We make sure to treat our customers' shipments with priority. For this reason, we plan the shipments beforehand and manage to avoid the delays and surcharges," adds Mr. Meyrer.
The problem of container shortage
The global container shortage is yet another constant trend in the sea freight shipping industry since 2020. Additionally, the congestion in several ports around the world has resulted in backlogs, delays, and blank sailings. This in turn has further complicated the container shortage problem. Several ports are still trying to deal with the backlog of containers and the situation isn't likely to improve till the end of this year. Presently, container manufacturers are racing to produce sufficient supplies of boxes to cope with the demand for containers.
Mr. Meyrer explains that "It's very hard to find containers and all vessels are overbooked. For export cargoes, basically, you have to keep in mind that you will only get a booking for a shipment with a date of departure approximately one month after the request. This is probably one of the most difficult aspects of my job. However, we are managing to cope with this problem by informing our clients about all the steps while optimizing time and resources. Our team works constantly and coordinates with all the parties to successfully execute our customers' projects."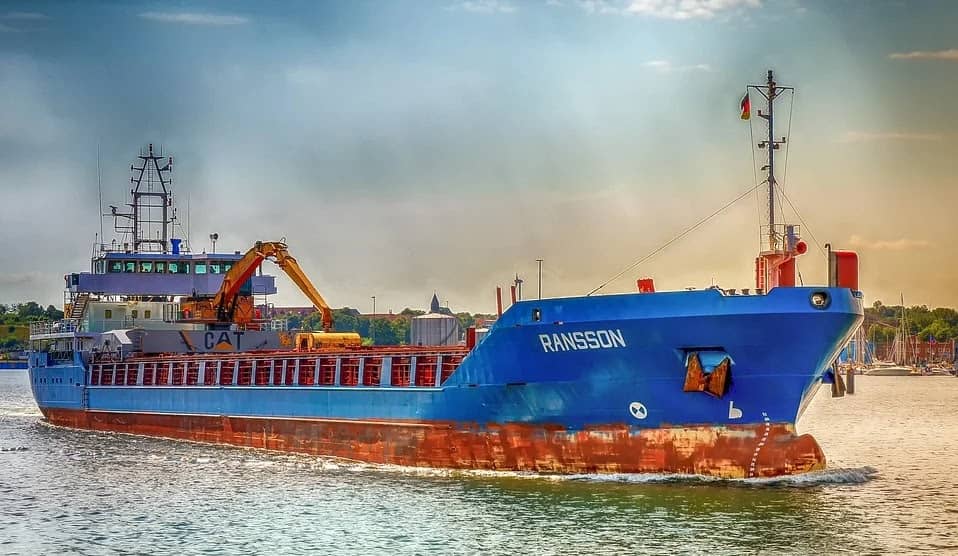 Increased dependence on technology
Instead of relying on paperwork, the sea freight industry is now embracing digitization. The Covid-19 induced complications have pushed the ocean freight forwarders to make use of new online platforms. More and more companies in this sector are now increasingly dependent on a host of software that helps with freight booking, quotation generation, spot booking, shipment tracking, and more. All the multinationals like Maersk, CMA CGM, Hapag Lloyd, etc are using artificial intelligence to better serve their customers.
Small companies are also using AI-based platforms to keep up with the competition and make more informed decisions in this volatile situation. Clemar Logistics for example has digitized its manual processes to automate their processes and minimize human errors. "The most important benefit of digitization in this sector is that it is allowing us to offer more flexible services for our clients," says Mr. Meyrer.
A rise in the use of cargo insurance
Having cargo insurance greatly helps to cover all sorts of risks related to the damage or loss of a shipment. They protect the importers/exporters from substantial financial losses. For example, they will be protected in case of untoward incidents like an accident, natural disaster, piracy, or customs rejection. According to Mr. Meyrer, "The price you pay for the insurance is not even close to the loss you may incur if your cargo is damaged. Therefore, we always suggest our clients to get international insurance on their cargoes."
Now that we are going through one of the most difficult times for the international shipping industry, the relevance of competent freight companies has become abundantly clear. "Experience, industry knowledge, and the right contacts are some of the most important factors that are allowing us to attract new clients and provide the best logistical solutions. Honestly, I just hope that in the future the prices will stabilize, empty containers will be found easily and the shipping lines will be more committed to sticking to their schedule," concludes Mr. Meyrer.
We wish Clemar Logistics the very best for their future endeavours!