The members of the two companies perfectly coordinated with each other and moved the shipment on time despite the challenges posed by the lockdown
Feroniki SA International Shipping and Forwarding Logistics Services, Globalia member in Piraeus, Greece, teamed up with Euko Logistics, Globalia member in Frankfurt, Germany, to move a shipment of a semi-automatic die cutter. The cargo was moved from Busan, South Korea, to Sofia, Bulgaria, via Thessaloniki Port with a 40 flat rack container. While Euko Logistics arranged for sea freight from Busan to Thessaloniki Port, Feroniki SA was in charge of custom procedures at the port and delivery to Sofia.
The cargo which weighed 30,000 Kg necessitated the arrangement for special trucks, road permission and escort vehicles for the road transport.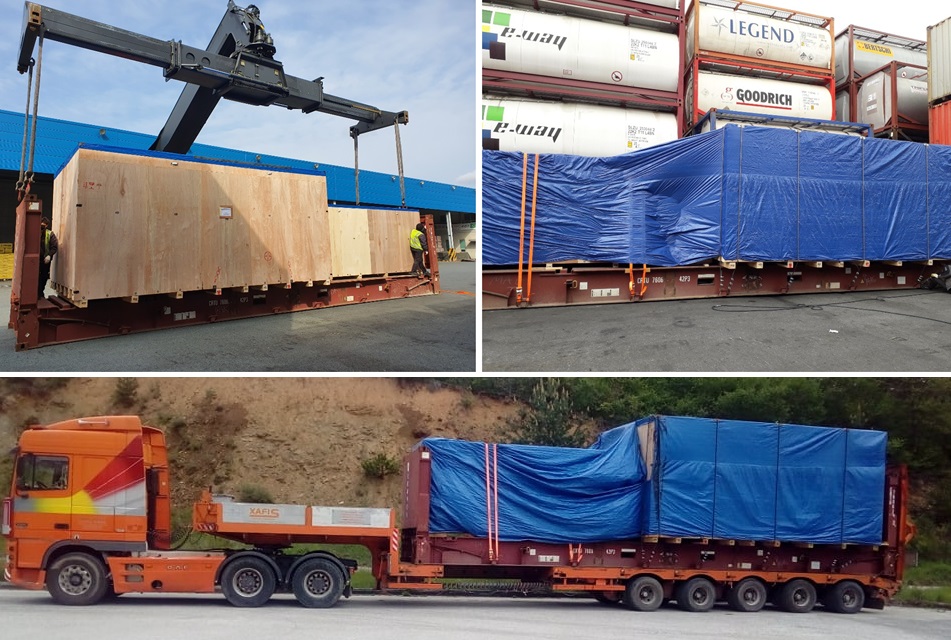 "We were pressed for time while the Labour Day holiday and the COVID-19 lockdown also added to our worries. However, timely coordination on part of both the teams allowed us to hand over the shipment to the consignee right on time! We are very happy to have worked with Euko Logistics are we are looking forward to working with more Globalia partners in the near future." says Mr. Nikos Liberopoulos, the Sales Manager of Feroniki SA.
Congratulations to Feroniki for carrying out this collaboration shipment and wishing them the very best for their future projects!