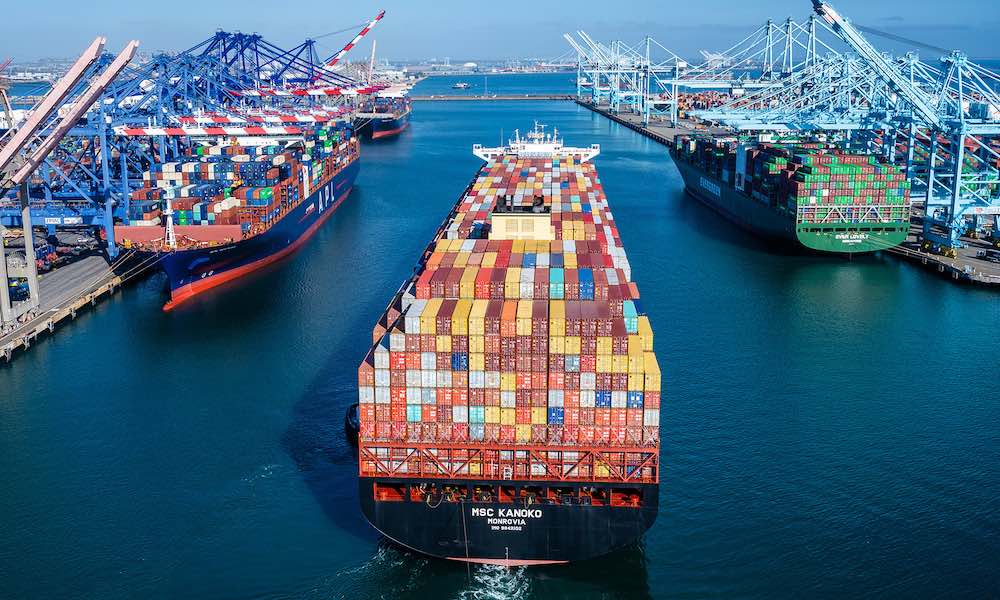 Logistics is a thriving sector both locally and globally as it is required to keep consumers supplied with their daily requirements of goods on a day to basis. And this is exactly what you need to cash in. If you are thinking about starting a transportation and logistics company, then, there are several things you need to take into account before launching your business. In this article, we will provide you with overall information about things you need to understand before setting up a freight forwarding business.
Things to consider before starting a freight forwarding company
Limited company vs self-employed
If you want to launch a startup as a self-employed individual in the transportation and logistics industry, then, you will be personally liable for the debts incurred by your company. Therefore, your personal assets will be at risk in the case of a worst case scenario. On the other hand, if you start your business as a limited company, then, you'll have limited liability to protect your personal assets in case things start going down. In this case, your personal assets will be totally separate from the finances and assets of your company. Nevertheless, having a limited freight forwarding business will require you to abide by a number of laws and regulations about how your firm will be run. Additionally, you will need to file accounts on a yearly basis and ensure that all your paperwork is in good order.
Your next step should involve obtaining the appropriate license in the country where you will be doing your business. This is a crucial step since as an independent freight forwarder, you will be doing business in a range of locations all over the world. You will need to show your license for any shipping mode you might be offering for your customers. Moreover, getting liability insurance will help you safeguard your business in case the shipment goes missing in transit. Other than that, you can also for cargo insurance and marine insurance to protect yourself against all losses.
While starting out as an independent freight forwarder, you should ideally keep your startup costs low. Rather than spending on plush office space you need to focus on three basic requirements- a capable team, affordable online platforms, and networking. In your first few years as a freight forwarder, you do not necessarily spend on a well-equipped office, a warehouse, or a fleet of trucks. You need to balance your costs with the anticipated turnover. In your early years, you should not charge your customers over a 20% rate for services. Keep in mind that most freight forwarding companies operate on a very limited profit in their early years. Once you have established the connections and a broad client base your profits will gradually start to augment.
Join a freight forwarding network
Active networking and proper connections are absolutely imperative especially when it comes to a freight forwarding business. Becoming a part of a reliable logistics network will tremendously expand the growth opportunities for independent freight forwarders. This step is crucial for long term growth of your business as well as for paving the path for future business opportunities.
As one of the best freight forwarding networks of our time, Globalia Logistics Network offers a perfect platform for independent freight forwarders to grow their companies. As a Globalia member, you will be able to globalize your operations by networking with trusted logistics partners across 200 cities in 132 countries. Additionally, Globalia is the first freight forwarders network to launch a digital quoting ability for its members. Globalia's member-exclusive tool FreightViewer allows the agents to digitize one major aspect of their business viz quote creation. Moreover, Globalia's Annual Meetings allow the network members to come together in one venue for 3 days of back-to-back networking. In other words, becoming a member of a strong and reputed freight forwarders network like Globalia will enhance your business growth by notches.
Augment your knowledge of the industry
Having sound industry knowledge will take you a long way in running a successful logistics business. For example, as an independent freight forwarder, you should have an understanding of the basic concepts of freight forwarding in the context of international trade. You need to know about the fundamentals of freight forwarding such as freight rate and cargo load calculation, types of equipment, and the kinds of documentation needed for transporting cargo by air, ocean, or land. Additionally, knowledge of risk management and mitigation by choosing the right Incoterm for the goods is also essential.
Lastly, you also need to learn about the details of the successful execution of letters of credit, certificate of origin and commercial invoice, export declarations, and other freight forwarding paperwork. Having a strong knowledge of pertinent topics like international payment methods, packaging, warehousing, cargo insurance claims handling, and quote preparation, will also come in handy in this line of business.
Once your freight forwarding company is up and running you need to work on creating a strong sales and marketing team that will promote your company and make it grow. This team should be responsible for market research that provides insight into the profiles of potential customers. Additionally, your marketing team should also keep a watch on the new market trends and what your competitors are doing. Last but not the least, your marketing team should also work on boosting your online presence and enhancing your visibility across all the social media channels. A well-planned marketing campaign along with a strong social media strategy will enormously help you to strengthen your brand and promote your services.