Lead nurturing refers to the process of nurturing and maintaining a solid relationship with your potential customers. Even if your business is a small one, your clientele doesn't necessarily have to be small. Lead nurturing is of paramount importance for small and independent freight forwarders who want to make it big. It not only helps you to gain the trust of our potential clients but also allows you to turn them into loyal and returning customers.
According to HubSpot, 74% of companies prioritize lead nurturing, but just a meagre 22% get a satisfactory conversion rate. The reason behind this is that most small businesses only work on the number of leads. What they need to do is devote more time and efforts towards nurturing them and eventually convert them. Nevertheless, initiating a lead nurturing campaign is an overwhelming task that demands preparation. To begin with, you need to figure out the steps in your client's journey, deliver the right content to the right people, create a lead scoring strategy and lastly develop an action plan to set your plans to motion.
Today's post is all about lead nurturing for independent freight forwarders where we are going to discuss the ways of lead nurturing strategies as well as several lead nurturing strategies.
Defining lead nurturing
Lead nurturing is an integral component of inbound marketing, where social media channels, content marketing, and other modes of online communications are used to add to your client base. In other words, it involves convincing your potential customers to buy your services. You can use lead to boost your sales which translate to greater ROI which is basically the bottom line of all businesses. The shift in your client's behaviour in the present digitized era has made lead nurturing all the more imperative for the independent freight forwarders.
Why is it more important for small businesses?
As already mentioned above, a well-executed lead generation strategy allows you to draw new customers and boost your company's bottom line. Your audience will not immediately decide to choose your service when they first get to know about your business. To do this, you need to invest time, effort and resources towards creating suitable content that helps in their search for information and drives them to explore more about your services.
Online marketing strategies like PPC (pay per click) advertising, social media marketing and SEO (search engine optimization) can be of great help in this regard. Lead nurturing allows you to find which of your online visitors are more interested in buying your service. Without it, you are probably wasting your time and resources on obtaining leads without following upon them. It is a simple and cost-effective way for small businesses to reach their business objective viz. acquiring more clients.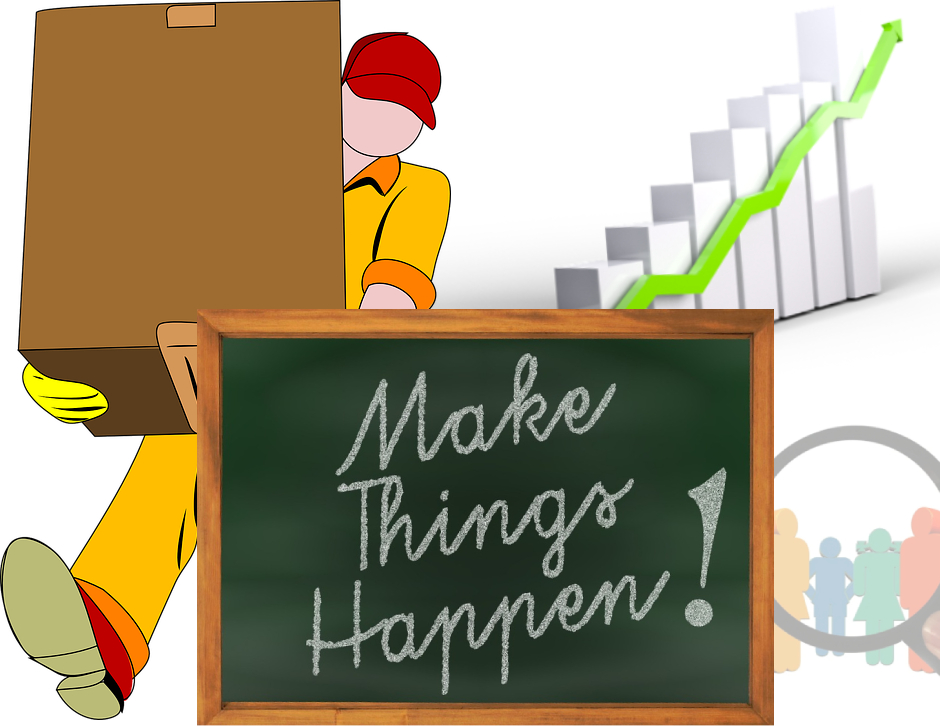 How to create a lead nurturing strategy
To begin with, you should be prepared with a plan with a brief summary containing all the details of your marketing goals. Ensure that these goals work in conjunction so as to create consistent advertising of your brand and its service.
One very important step before implementing the lead nurturing strategy is to gain an in-depth knowledge of your customer's requirements. This is why you need to conduct market research and lead generation surveys. In these surveys you have to ask your potential customers about their expectations, the issues they face and how a service can be improved. A better idea of your buyer's psyche is surely going to help you turn them into returning customers.
Before making your marketing plans ask yourself about the demography of your potential customers. Once this vital aspect is identified you can create your campaign directed towards your target audience.
Using SEO (Search Engine Optimization) should be a primary aspect of your lead nurturing strategy. You should search for the most commonly searched terms (referred to as keywords) that your audience type in while searching for your services online. Next, you need to incorporate those terms within your content so as to increase your visibility as well as your search engine ranking.
Figure out why people will choose your services over your competitors
This is yet another important thing to consider before implementing your lead generation strategy. You need to understand the strong points of your company. These strong points are the reasons why your audience will choose your services over your competition. This is precisely why you should make your audience realize how you are going to meet their requirements better than your competitors.
Few effective lead nurturing strategies
Email marketing is known to drive the most ROI among all the lead nurturing strategies. Moreover, it costs way less than advertising. The first thing you should do is create an email list with gated content. In the next step, you have to follow up by mailing customized information to your potential clients. Make sure to explore the potentials of sites like Mailchimp that offer email marketing services for companies.
Social media is also an effective lead nurturing channel. It allows you to connect with your potential clients in a friendly and informal environment. Most importantly, it makes your content available on sites where people spend considerable time. However, you need to update your content regularly to make this strategy successful. It is equally important to check the trends, know your audience, and post appropriate content that will appeal to your audience. Make sure to chat with your audience and use the social media platform for retargeting ads. Once your potential clients leave your website, chances are high that they will forget about your service. This is where social retargeting ads come to play. They will remind your audience about your business thereby increasing the chances of conversion.
Make use of lead scoring tools
Lead scoring tools are a very convenient way of lead nurturing. The CRM tools can help you in this regard. These kinds of tools will assign the leads and track the action patterns of your leads on your website. The behaviour pattern of your leads is used to determine the likelihood of conversion from potential clients to buyers. Putting it simply, the lead scoring tools will help you to make the most of your lead nurturing programme.
Online events are a great way of engaging with your audience while promoting your brands. For instance, independent freight forwarders can attend webinars on a particular supply chain topic event or being part of the online events Conqueror Freight Network organizes. They can post it on social media and encourage the audience to attend the event in real-time. This effective content marketing strategy can greatly help you to grow your audience while boosting your online leads.