In the last decade, the supply chain industry in Thailand has considerably advanced thanks to the advent of digitization and the application of new developmental strategies by the government. The developing infrastructure along with the strategic location are two important factors that are transforming Thailand into a major transportation and logistics hub. Additionally, the creation of the ASEAN Economic Community has boosted trade in the region and many multinational companies are setting up manufacturing and sales unit in this country. The result in strong trading activities in the region and additional demand for end-to-end transportation and logistics services. The topic for today's post is the transportation and logistics industry in Thailand and how freight forwarders in Thailand can boost their business.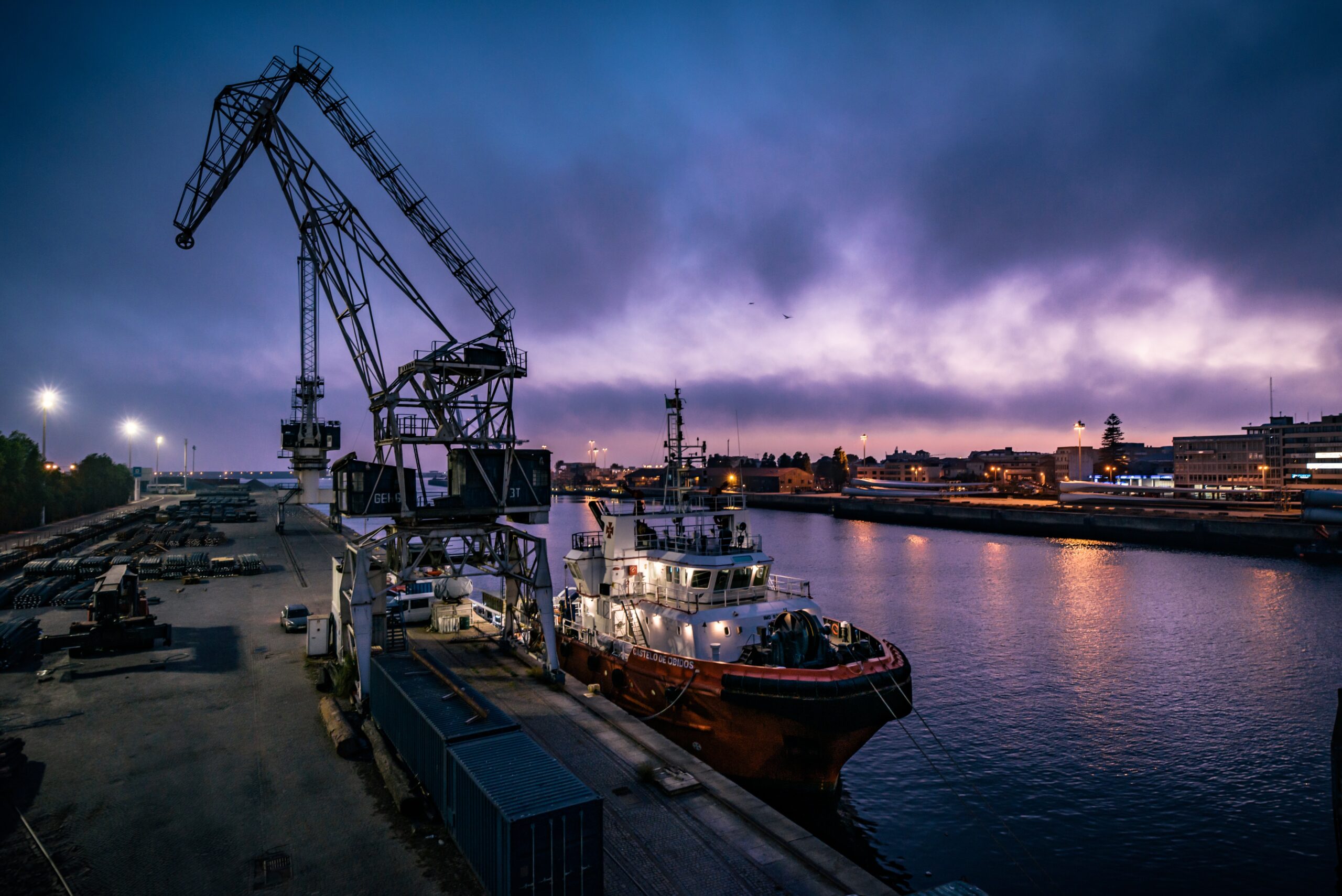 Key trends of the transportation and logistics market in Thailand
As per a report by Technavio, the logistics market in Thailand will expand by $18.89 billion by 2026. Moreover, between 2022 to 2026, the Thai logistics industry will progress at a CAGR of 4.95%. Thailand is the second largest economy in ASEAN next only to Indonesia. The pandemic and the lockdown dealt a heavy blow to the independent freight forwarders in Thailand who had to deal with a shortage of resources and reduced orders. However, the government introduced several schemes and policies to boost the economy and encourage industrial development after the pandemic and this in turn have driven the logistics sector. Additionally, the massive growth of e-commerce and the increasing consumer demand for goods have driven the express delivery market.
Developing infrastructure
Road freight is the most important mode of domestic goods transport in Thailand where over 80% of the net domestic transport is moved on land. The country has a highly developed network of highways and its two main seaports connect Thailand to several important international shipping routes. Thailand has six international airports and over 10 roadways that provide the connection with neighbouring countries. Additionally, there are other important routes connecting other GMS (Greater Mekong Sub region) countries within the North-South Economic Corridor, East-West Economic Corridor, and Southern Economic Corridor. Moreover, to make the most of its strategic location within the GMS, the Thai government is substantially funding transportation and infrastructure development to transform the country into ASEAN's premium logistics hub.
Adoption of technology
Even with all the infrastructural developments, most small and mid-sized forwarders are lacking in the use of sophisticated technology. This is why the freight forwarding sector has plenty of room for growth in the coming years. In the last ten years, the government of Thailand has allocated plenty of effort and resources to tide over the logistical inefficiencies, and the adoption of digitization is one important step in this regard. Some of the government initiatives in this aspect include the introduction of the e-customs system. This system seeks to provide a paperless and more integrated customs procedure for shippers, customs brokers, traders, and forwarders.
Rise of e-commerce
The evolution of the e-commerce sector is a direct consequence of the adoption of digitization. Thailand has over 57 million internet users who are well-versed in digital technology and this has proven to be very conducive to the e-commerce logistics market. Additionally, the continual expansion of the e-commerce business has led to many logistics companies providing cheap end-to-end domestic parcel delivery services. Moreover, there is also an increased number of central warehouses and drop-off and pick-up points in several locations across the country.
The role of ASEAN Economic Community
The AEC or ASEAN Economic Community is one important reason that has converted Thailand into an important logistics hub for the Greater Mekong Sub-region. The expanding consumer markets in ASEAN and the rise in foreign direct investment have led to direct growth of the transportation and logistics sector. Additionally, the evolution of the AEC has also enhanced Thailand's opportunities for overseas trade with other ASEAN countries like Vietnam, Cambodia, Laos, and Myanmar. As a result, there is a very competitive landscape in the logistics industry with every company trying to increase its share in the market and compete with other service providers.
How independent freight forwarders in Thailand can increase their share of businesses
1. Join a reliable international network
If you are a freight forwarder based in Thailand, you should definitely consider gaining international traction by becoming a member of a reputed freight forwarding network. Globalia Logistics Network is one of the best freight forwarders networks with coverage in over 195 freight forwarders from 130 countries. Globalia members collaborate to expand their businesses and serve new territories worldwide. As a network of reliable forwarders, it has better resources in terms of size and greater outreach than some of the largest multinationals. Additionally, Globalia Logistics Network is the first freight forwarders network to make available a free Transport Management System (TMS) that the members can use for free. This is a very significant step that aims to encourage the digitization of member companies by allowing them to create instant online door-to-door quotations.
Becoming a part of Globalia Logistics Network will allow the companies to get an international foothold, boost their brand name, obtain new partners and get new businesses. As a Globalia member logistics companies will be able to:
Become the sole representative of their city
Globalia members act as the only representative of the port or city they are operating from.
Receive inwards business from all the corners of the world
All Globalia members are obliged to share a portion of their shipments with other members. This ensures that all members receive new projects and sales leads from agents across 195 cities.
Provide truly international door-to-door service
Globalia members will be able to expand their outreach and provide a truly global door-to-door service by partnering with members across 195 cities in 130 countries.
Make business with more than 250 reliable partners, audited by Dun & Bradstreet
Before becoming a Globalia member the companies are audited by Dun & Bradstreet and chosen on the basis of their finances, reputation, business volume and competitiveness. Therefore, the members do not need to bother about the problems of working with unreliable or unproductive partners.
Become a Digital Freight Forwarder, being able to create online quotes 24/7
Globalia allows the members to operate like a digital freight forwarder by providing a range of free online tools. For example, Globalia's member-exclusive tool FreightViewer offers a digital infrastructure that helps the agents generate quotes within seconds. In other words, this program helps the agents of the network to stay a step ahead of their competitors.
2. Do networking
Freight forwarders need to spend considerable time networking with their partners. This helps them to build strong relationships that positively affect the bottom line of their companies. Independent freight forwarders who don't take the power of networking seriously run the risk of falling behind in the competition. To promote networking among the members every year Globalia Logistics Network organizes a 2 days freight forwarders conference where the agents get together to participate in one-to-one meetings and other networking activities. Globalia's 4th Annual Meeting will be held in Phuket, Thailand, from 15th to 17th March 2023.
3. Understand the market
Freight forwarders need to do in-depth market research and figure out the latest market trends in the international industry. They need to strengthen those areas that make them different from their competitors. For example, freight forwarders in Thailand should consider getting an AEO certificate to enhance their reputation and get business globally. Moreover, Thailand is one of the major exporters of agricultural and marine products which is why cold chain logistics is in great demand. This is why logistics companies in Thailand should choose to focus on cold chain logistics and create a niche market.
Independent freight forwarders from Thailand need to embrace digitization, get an international presence, and survive in today's competitive market. The first step towards this is to become a part of a reputed logistics network.
4. Differentiate your business from competition
It is hard to compete without creating your own niche in the market. One way to make your company different from the rest is to offer services that are more comprehensive than your competitors. Instead of offering all kinds of freight forwarding services, it is always a good idea to specialize in a particular area of logistics such as cold chain, dangerous goods and so on. This will allow you to focus on a particular niche and put in your level best to become the top freight forwarder in that category. Your next priority should be to target all clients in your territory and beyond who are looking for that particular line of service. In other words, you need to target potential clients who are looking for a specialized freight forwarder providing professional services at a cost-effective rate.