Globalia Logistics Network's 4th Annual Meeting which was held from 15th to 17th March at Le Meridien Phuket Beach Resort in Thailand brought together freight forwarders from all corners of the globe under one roof. The annual conference offered just the right platform for members to consolidate relationships with their network partners and work towards obtaining many more collaborative projects in the months to come. Our members took part in numerous one-to-one meetings with their fellow members in the course of the 2 days of the meeting where they met their partners face to face, promoted their businesses, and secured many lucrative deals.
Nevertheless, now that our members are back home with plenty of project opportunities in hand, it is time to come up with an effective meeting follow-up strategy that will help to start working on the upcoming projects. Face-to-face meetings with your business partners definitely constitute the first and most important step in expanding your operations. But if you want to make the best of your attendance at the Annual Meeting, and foster a long-term partnership then you need to invest some time and work on a foolproof meeting follow-up strategy. Waiting for your partner to make the first move after the meeting is never a good idea. Your company's approach to collaboration and relationship building has to be more proactive than that. Today, we are going to discuss a few meeting follow-up strategies that will help you strike a deal with your network partners.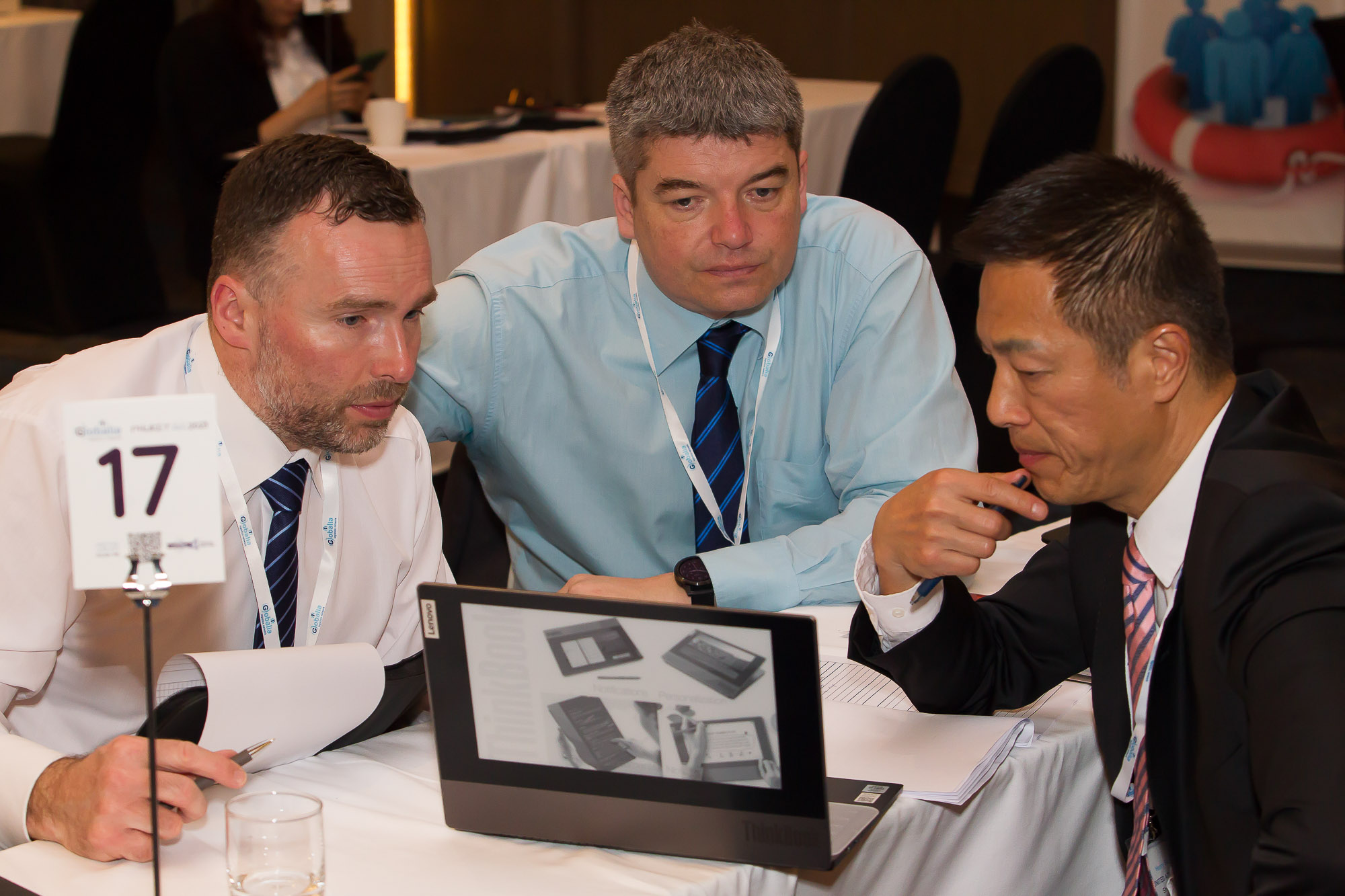 Tips to create a foolproof meeting follow-up strategy
·        Contact your partner within less than 2 days of the meeting
After the successful conclusion of the one-to-one meeting with your partners, you should consider sending them a follow-up message. This will help them to remember you and your company and create a positive impression on your partners. Sending a follow-up email to the partner with whom you recently had a productive business talk will also motivate them to prioritize your company while choosing among various logistics service providers. It is always a good idea to send a mail to your partner within less than two days of the meeting. This mail doesn't need to be an elaborate one listing all the achievements of your organization. Ideally, it should be a short thank you mail with a mention of the actionable items. Additionally, in case you need to clear some doubts with your partner about the project at hand, you should also mention that in this email.
However, in the course of the conference you have met with several network partners, and shooting a generic email to all your partners is something that you need to avoid. You need to send personalized messages to your partners to make them feel important and also to show your genuine interest in doing business with them. Make sure to explain in brief why you are looking forward to the partnership and highlight the ways in which you can help with the project. In other words, the person receiving the email should feel your concern and your enthusiasm about the upcoming project.
·        Do not send lengthy emails
While writing the follow-up email ensure that your message doesn't read like an advertisement about your freight forwarding company. You should have respect for your partner's time and keep your statement clear and concise. In other words, you need to cut out long introductions, useless details, and repetitive things. Remember that the more concise your message is, the more likely your partner will be to take your message seriously and act on it.
·        Emails should not be the only mode of communication
Building a long-term logistics partnership that is lucrative for both parties takes a bit of effort on both sides. Sending follow-up emails to your partners after the conference is surely a good start but it should not be the only point of contact. You need to explore other modes of communication with your partners depending on the urgency of the project. For example, a quick phone call or even a video call can be highly effective for fostering your connection and clearing up doubts. Even though emails should be the first point of connection, you should not ignore the potential of phones, SMS, and social media.You also need to keep a tab on your partners' social media accounts. Simply put, you need to explore all the touchpoints of communicating with your partners.
·        Offer insightful suggestions and recommendations
While following up with your partners in Globalia Logistics Network, you need to remember that it should not be a means to advertise your business or boosting your income. Although this is the bottom line of all businesses, the primary goal of your meeting follow-up strategy should be to elevate the image of your organization. This is why, it is always a good idea to include a few local insights and valuable solutions for better executing the project that you recently discussed. You can also introduce your partner to your trusted distributors, warehouse operators, carriers or anyone else who can help with the successful execution of the project.
·        Respond quickly to your partner's queries
One of the primary elements of a successful meeting follow-up strategy is providing timely responses. Reaching out to your partners isn't enough. You also need to quickly respond to all queries and quote-related emails from your partners.
·        Do not push your partners
Pushing your logistics partners to hand out projects to you is one action that should be avoided at all costs. Keep in mind that your partners do not owe you anything and their decisions will be solely based on their own business interests. Building a long-term partnership requires a lot of effort and patience. This is why pestering your partners by sending countless emails and making endless calls is probably the worst meeting follow-up strategy. You need to wait for your partner to reply before shooting the next email. Your follow-up plan needs to operate in the realm of mutual respect and consideration and all your actions should reflect this idea.