As an independent freight forwarder, you need to consider providing shipment tracking solutions for your clients. Shipment tracking is important for the success of your logistics business mainly because of its impact on customer service. In other words, your clients are always eager to learn about the status of their cargo and when to expect them. Moreover, most freight forwarding companies of our times are providing this valuable service. Therefore, as a competent freight company, you need to offer cargo tracking facilities to your customers or run the risk of falling behind your competitors. In today's blog, we are going to inform you why shipment tracking services are crucial for the success of your business.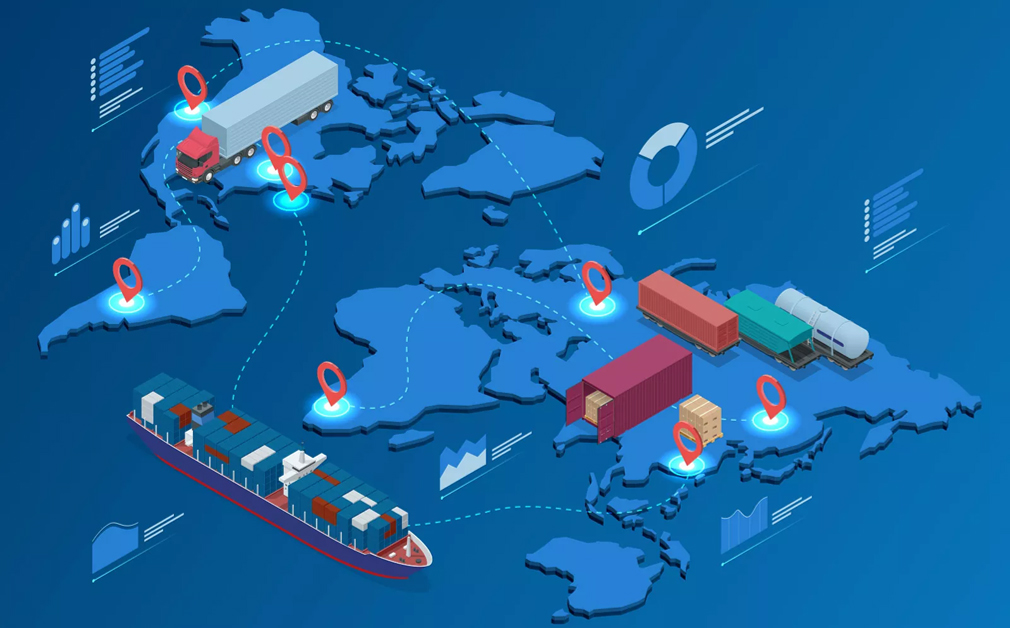 What is shipment tracking?
Shipment tracking gives you and your customers the capacity to see where the cargo is at any given time. It allows you to trace the exact location of both the incoming and outgoing shipments. Simply put, cargo tracking software enables you to track your cargo times, reroute your cargo and provide your clients with live updates about the cargo status.
You can use cargo tracking for your air, ground, and even LTL shipments. This facility has found important use in global logistics. Lack of info about the exact location of an inbound cargo can take a toll on the business relationships with your clients. For example, a sudden delay or any other unforeseen circumstance can adversely affect your relationship with your customers. Keeping your clients informed about all the shipment-related updates will greatly augment your trustworthiness. Additionally, it will give you and your customers much-needed peace of mind.
Most multinational logistics companies track their cargo by implementing a TMS or Transport Management System. The use of TMS not only allows you to track your cargo but even evaluate the route of the cargo, manage rates, and optimize your expenses. Furthermore, this software stores all important shipment-related info and also helps you choose the right carrier. For example, Globalia's member-exclusive TMS FreightViewer allows you to check international sea freight rates and create a professional quotation within a minute.

Key features of shipment tracking platforms
Freight forwarders can customize the shipment tracking platforms according to the business requirements. Some of the key features of this platform are as follows:
Visibility:
It makes your delivery process transparent by giving your clients full visibility with regard to the cargo status.
Constant status updates:
Your clients will get all the updates about their cargo via the tracking software. In case there is a delay in the shipment then, it will inform your client about the causes of the delay and the estimated time of arrival.
Speed and resting time of vehicles:
Advanced shipment trackers even provide real-time info about the speed and wait time of the truck carrying the shipment.
Digital proof of your deliveries:
The shipment tracking software will give you a digital receipt of the delivery once the shipment is handed over to the consignee. It allows you to have a valid digital document that proves that your delivery has been successfully completed.
Benefits of shipment tracking in the transportation and logistics industry
It helps to increase the competitiveness of the company
In 2021, more and more freight forwarders are digitizing several aspects of their business to improve their competitiveness and keep up with the service standards of multinationals. In fact, those independent freight forwarders who aren't using cargo tracking platforms are planning to implement it in the near future. Tracking software not only increases the efficiency of the logistics company but also fosters a customer-centric approach. Companies that allow their clients to track their domestic and even international cargo are the ones that are staying ahead of the curve.
Shipment tracking is absolutely crucial for e-commerce service providers
The e-commerce companies have set up whole new shipment standards and customers expect to receive their purchased items within just 1-2 days. Moreover, logistics companies that have ventured into the e-commerce business make it a point to provide shipment tracking facilities to their customers. The use of shipment tracking software is enabling freight forwarders to ensure their competitiveness and guarantee complete customer satisfaction.
Lowers expenses
One of the most important benefits of implementing a shipment tracking platform is that it greatly reduces your operational expenses. For example, it minimizes the possibilities of wrong cargo deliveries that usually lead to lots of extra expenses related to storage, fuel costs, re-warehousing. It helps in better management of every aspect of the movement. Most importantly, it lets you more effectively deal with shipment-related complaints from your customers and helps to minimize such instances.
Timely deliveries
Delayed cargo is surely the most common complaint of customers in the transportation and logistics industry. A delayed delivery generally leads to a host of complaints about the quality of your shipping service. Keep in mind that even one negative review on your website or social media handle can spell disaster for your company's reputation. Shipment tracking allows you to closely communicate and coordinate with every other stakeholder in the shipping process. This not only includes your customers but also your warehouse manager, distributor, and even the delivery personnel. In other words, it lets your streamline and optimize your shipping operations to the advantage of your business and your clients.
Re-route the delayed shipments
Cargo tracking platforms automatically reroutes your cargo and reduces delays. Whenever your tracking system detects a change in the predetermined route, it automatically reroutes the cargo and alerts you about the problem. This is very important for last-mile delivery since it provides new routes to the truck drivers that allow them to avoid traffic and reach the cargo to its destination within the shortest possible time.
Improved customer service
Let's be clear on one basic fact. You are investing in a shipment tracking system primarily for improving the experience of your customers. Your customers are always trying to find info about the real-time status of their valuable cargo. A cargo tracking software will empower your customers by enabling them to obtain info about customs clearance, estimated date of departure and arrival, and the status of the cargo at any given time.
All of this translates to a pleasant customer experience which in turn leads to customer loyalty. Putting it simply, a satisfied customer will come back to your company for their future shipping requirements and even refer your company to their peers in the industry. Therefore you should think of your expenditure towards shipment tracking solution as an investment that will bring your brand into focus and improve your ROI.