The 10th and 11th charter flights handled by Super Cargo Vietnam demonstrates their pioneering role in carrying out the pandemic logistics
Super Cargo Service, a Globalia member in Ho Chi Minh, Vietnam, chartered their 9th flight to move a shipment of personal protection equipment from Ho Chi Minh to New York. The Boeing 777 was loaded with 50 tons of cargo which had a volume of 250 cbm. The cargo was loaded in the belly hold of the plane as well as on the passenger seats and the overhead compartments which allowed them to gain cost optimization.

Their 10th shipment and 11th shipment were transported from Tan Son Nhat International Airport, Ho Chi Minh, to Los Angeles. Their 10th shipment which was sent out in a chartered plane of Philippines Airlines had a volume of 180 CBM and weighed around 40 tons. Their 11th shipment of PPEs which was also moved in a Philippines Airlines charter flight weighed around 50 tons and had a volume of 250 CBM.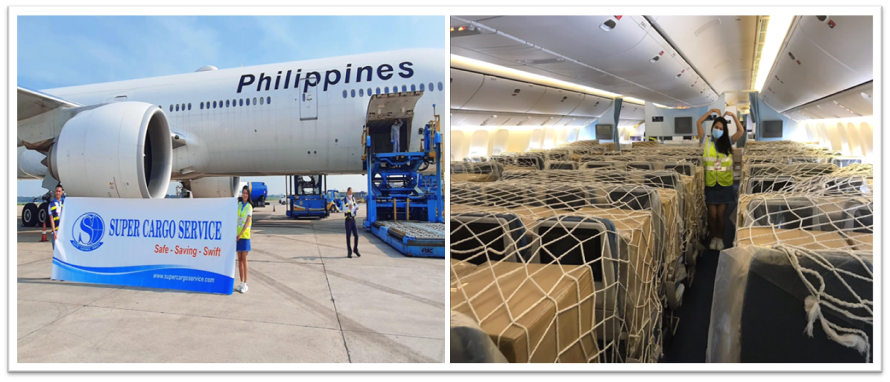 Congratulations to Super Cargo Service for this commendable achievement!
We encourage our members to check out the videos they have created about their 10th and 11th shipments.