Globalia members in Taipei, Miami and Santiago moves an inflammable dangerous cargo from Taiwan to Chile
Marine Land Air Transportation Co.Ltd, Globalia member in Taipei, Taiwan, Delta Line Intl, Globalia member in Miami, USA, and K&C Asesorias S.P.A, Globalia member in Santiago, Chile, collaborated to move an air freight shipment. It was an unique instance of teamwork that resulted in the transportation of 4970 kg of resin solution (UN no 1866) from Taipei to Santiago.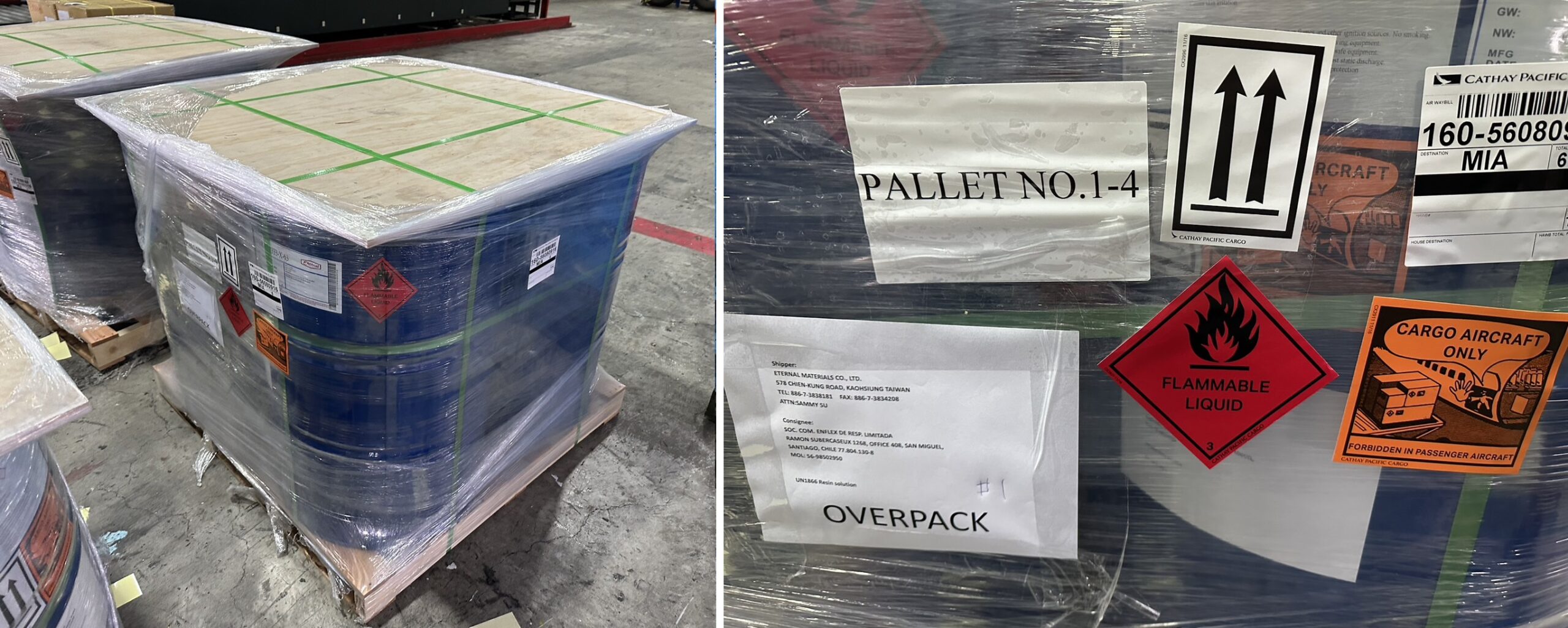 Marine Land Air Transportation moved the first leg of the cargo from Taipei to Miami, "following which Delta Line International took over the charge of the shipment. Lastly, K&C Asesorias was responsible for importing the shipment to Santiago and make the final delivery," explains Mr. Chris Chang, the Executive Director of Globalia Taipei.
The shipment which had dimensions of 117 x 117 x 100 cm was moved in six pallets although no other special equipment was required to move the cargo. "This has been a fantastic instance of successful collaboration between three expert logistics service providers," adds Mr. Chang. "Working together with our fellow Globalia members allows us to share resources, knowledge, and expertise, that results in improved efficiency for all parties involved."
Congratulations to Globalia Taipei, Santiago and Miami for this successful cooperation!