They were responsible for all the aspects of the 30 tons cargo that was moved to the Olympic Village in Tokyo
MASPED Logisztika Ltd, Globalia member in Budapest, Hungary, prepared and managed the Hungarian Olympic Team's shipments for the Olympic Games, Tokyo 2020. "Undoubtedly this has been one of our most prestigious projects even though it involved too many responsibilities," says Miklos Bartko, the Division Manager of MASPED Logisztika Ltd.
They moved 4×40' shipments of the Hungarian Team by sea freight. This shipment consisted of sailing boats, motorboats, and other competition equipment for sea sports. Moreover, they had to move medicine, medical equipment, nutrition supplements, sailing masts, and the team's office supplies by air. All of these shipments had a total weight of around 5000 Kg. Additionally, they moved a 1000 Kg dangerous goods shipment consisting of disinfectants and cleaners for protection against COVID-19.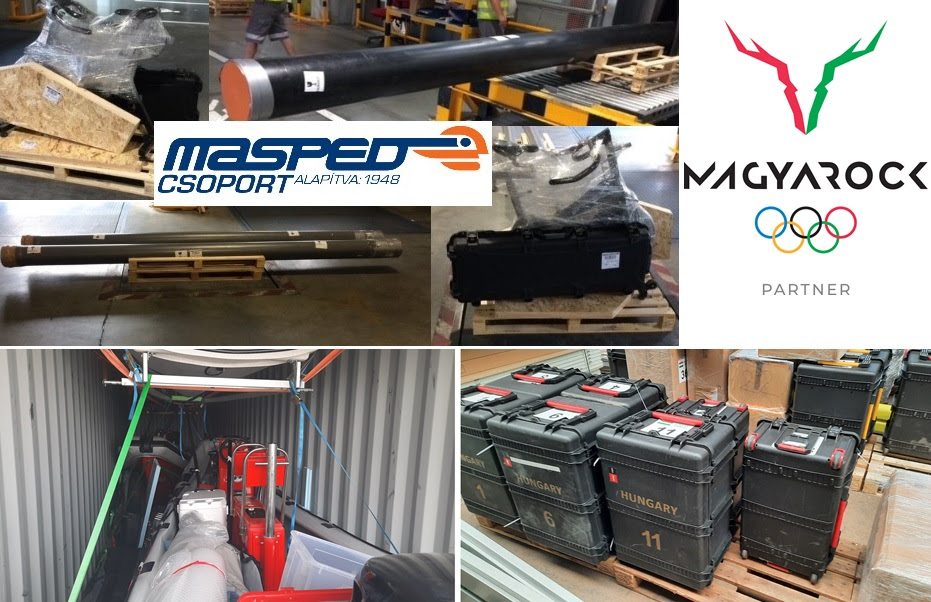 MASPED Logisztika Ltd was responsible for pick-up, intermediate storage, packing, and export customs clearance of these shipments. Moreover, their team was also in charge of transporting the items to the departure point. They worked alongside a Japanese local Agency for import customs clearance, storage and delivery to the Olympic Village and Enoshima Harbour (for sailing competitions).
"Our professionalism, value-added services, socially responsible attitude, and over 7 decades of market experience allowed us to garner this prestigious project. Moreover, I want to take this opportunity to mention that our company will also arrange the return freights for the Paralympic Games. Lastly, I want to thank all my teammates who work round the clock to make a success of all our projects," adds Mr. Bartko.
Congratulations to MASPED Logisztika Ltd and the very best for their future endeavours!