The event which will take place from 29th – 31st March 2020 will also include a corporate group tour with the attending delegates
The date, venue, and agenda of Globalia's 4th Annual Meeting have already been finalized. In the coming year, our members will be attending our Annual Meeting at Le Meridien Beach Resort on the beautiful island of Phuket from 29th-31st March. Like all our previous conferences, our 2020 Annual Meeting will also help to reinforce the ties among network members while driving a substantial amount of businesses for the member companies.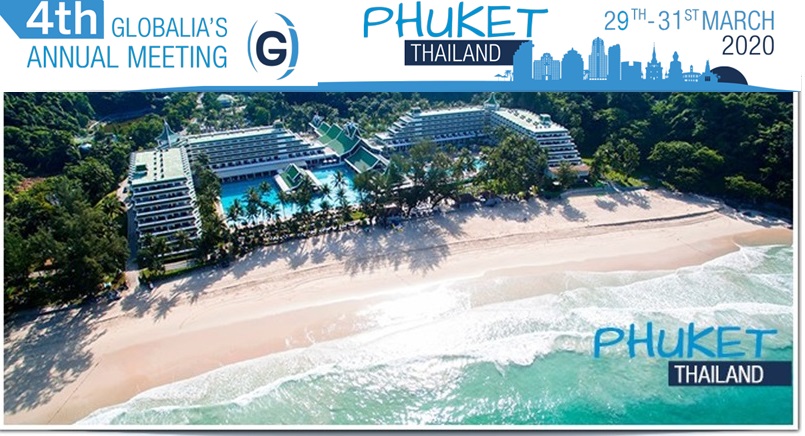 Some of the highlights of the meeting will include the Welcome Cocktail Reception, a Gala Dinner, Party, and 32 one-to-one meetings with your existing and potential partners. Moreover, this year we have included a half day group sightseeing tour with the members to one of the must-visit destinations near the island. A relaxing trip with your fellow members will promote your networking in a way which cannot be achieved by any other means.
The details about the meeting, venue, and agenda is already available on our website. The information about the registration will soon be made available.