AMA Freight which started as a mid-sized owner-run family business now has over 100 employees
AMA Freight Agency GMBH completed 25 years in business on 1st April 2020. AMA Freight, which is a Globalia member in Hamburg, Germany, and in Tianjin, China, started its operation with just two founder members back in 1994. Since then the company has grown exponentially and presently counts on 40 persons in their headquarters at Hamburg plus 60 colleagues working in China.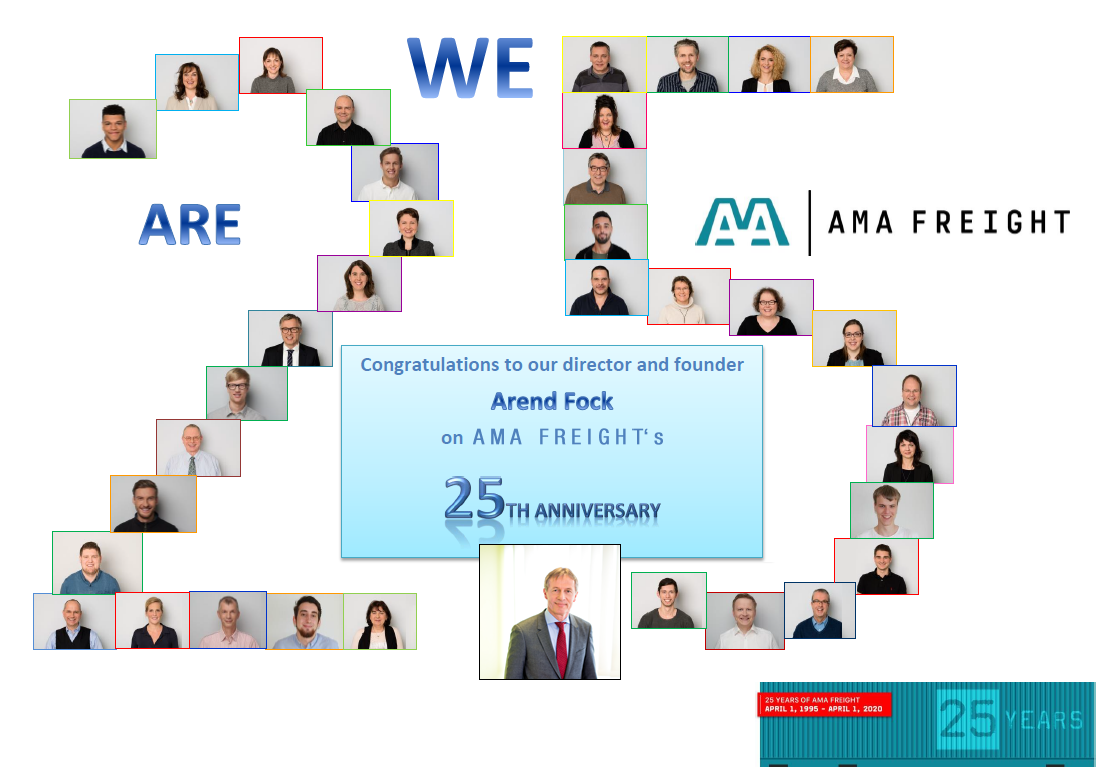 In the words of Mr. Arend Fock, the Founder and Managing Director of AMA Freight who has also celebrated its 25 years in the company, states: "We have managed to assert ourselves in the market for all this time, despite difficult circumstances. Thanks to the effort of the entire team we've successfully built strong customer relationships over the years which often go beyond business. This also applies to our Globalia partners whom we deeply trust and who have helped us overcome this current crisis."
Transparency, honesty, a solutions-based approach, and unparalleled customer services are some of the factors responsible for their expansion and success. "We are very honoured that almost 75% of our staff is with us for more than 15 years. This is remarkable and it clearly shows that even in today's business the keys are mutual appreciation, common implementation of targets, and mutual gratitude for what has been achieved together." adds Mr. Arend Frock.
Happy 25th Anniversary to AMA Freight Agency and wishing them the very best for their future endeavours!