The agents will get to access this certification from the Members' Area of the Globalia website
Globalia Logistics Network is now offering an online certification that the members can download from the website. They have launched this online certificate to digitize their services, offer enhanced accessibility of the network's intranet and to provide innovative benefits for the network members. To this end, Globalia's IT team has developed a new section in the intranet from where the agents can access and download the certificate attesting their membership of the network. Moreover, this certificate also includes the date on which the network accepted the agent.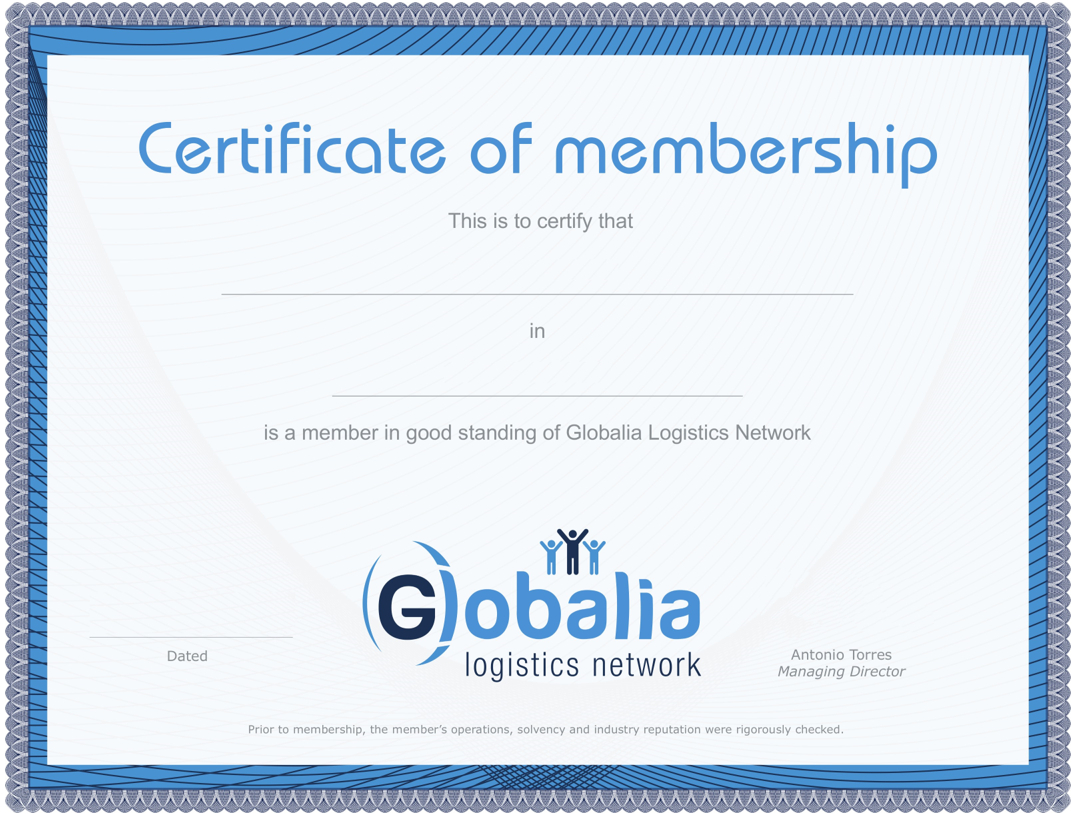 To quote Antonio Torres, CEO and Founder of Globalia Logistics Network, "Only the most reliable, professional, solvent companies with a significant business volume and a good credit history make it to our network. This certificate will confirm the fact that our members are some of the most competent freight forwarders in the market who have passed a rigorous selection process. Additionally, the new online membership certification is a part of our plan for digitizing every aspect of our services for facilitating our members' work."
Agents can download and print the soft copy of this document from the Members Area. Moreover, the members just have to access Globalia's intranet, and click on the "Certificate" tab to find it in the Dashboard.