The webinar was sponsored by Platinum sponsor, Kinaxis, a leading operational software company that presents solutions to intelligently control the digital supply chain
Globalia's media partner Group Futurista organized a webinar on "The Future of Digital Logistics". Kinaxis a leading operational software firm sponsored the webinar. During the course of the webinar, many experts discussed several topics on contemporary digital logistics. Jeffrey Peterson of Tenneco, discussed the future of global trade providing valuable input on the advancements in supply chain security.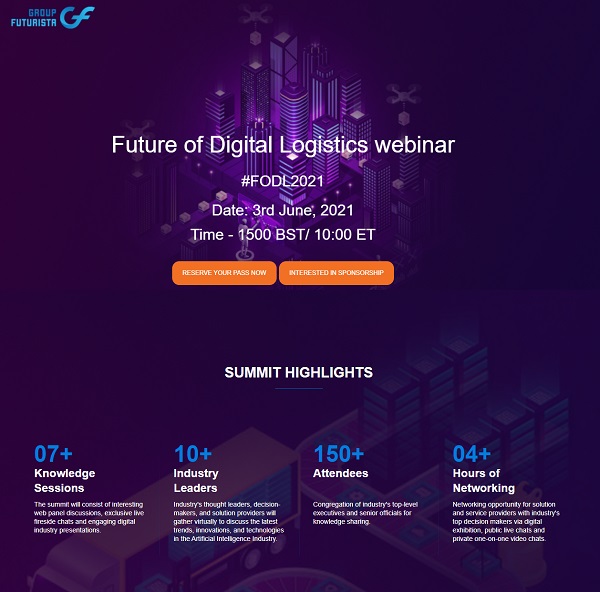 Additionally, Patrick Van Hull, industry thought leader of Kinaxis offered insights on improving customer experience and its impact on supply chain. Harshad Kanvinde of Slalom spoke about interesting innovations and developments in digital logistics. He also emphasized on the importance of an agile and cost-effective supply chain.  
Moreover, the webinar brought several other important trends to the spotlight. There were discussions on the growth of e-commerce in the post-pandemic era. Furthermore, there were discussions on the impact of the pandemic on the creation of new value chains and consumer behaviour on e-commerce platforms. Lastly, the event closed with an interesting panel discussion between Harshad Kanvinde, Global Practice Head of Supply Chain at Slalom, Christophe Suizdak, Global Senior Manufacturing Director at Cytiva and Kai Althoff, CEO of 4flow. They discussed the leading global trends in digital logistics.