This is their 13th charter flight with a cargo of PPE to curb the pandemic in the USA
Super Cargo Service, Globalia member in Ho Chi Minh, Vietnam, has moved yet another shipment of PPEs by a charter flight of Philippine Airline. With over 12 years of experience in the industry, Super Cargo Services has been sending out air charters with cargoes of PPE made in Vietnam since the very start of the pandemic. They made use of a Boeing 777-300 ER airplane to transfer this shipment.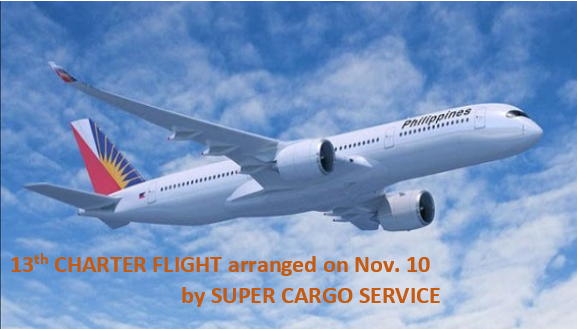 In the words of Mr. Peter Nguyen, the CEO of Super Cargo Service, "We are delighted to bring you the news of our 13th shipment of PPEs which had a volume of 250 CMB and weighed 50 tons. By now you can consider us a veritable expert in the field of air charter services and we intend to continue with the good job of transferring life-saving equipment to the United States. I would like to thank all my teammates for their hard work and commitment which is responsible for the success of all our projects!"
Congratulations to Super Cargo Service and wishing them the very best for their future projects!