The International Chamber of Commerce (ICC) has launched Incoterms 2020 which have come into effect from 1st January 2020
The Globalia team has updated and uploaded the PDF of a new brochure with the most updated version of the Incoterms rules launched by the International Chamber of Commerce (ICC). The Globalia Incoterms brochure has been modernised with a fresh and simplified design for members to present their own clients.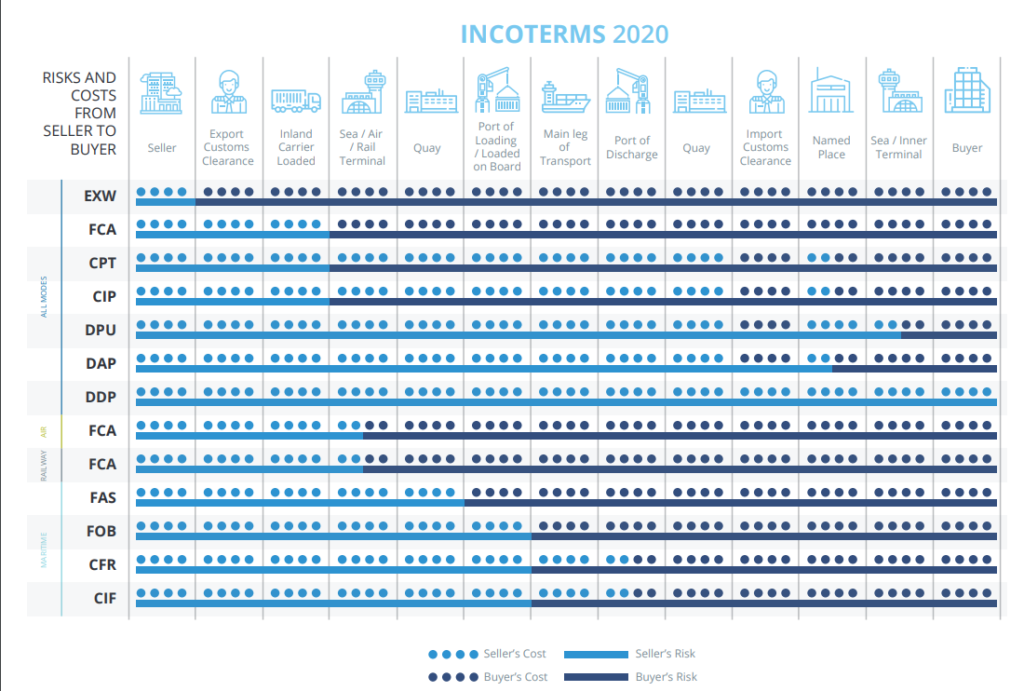 This brochure enumerates the liabilities of the buyers and sellers in international trade according to the new Incoterms rules which have come into effect from 1st January 2020. The Incoterms rules were first laid down back in 1936 by ICC with the objective of establishing a set of globally accepted rules and regulations with regards to shipment delivery among trading partners worldwide. Since then the Incoterms rules have been periodically amended and the Incoterms 2020 offers detailed notes and graphs elucidating the liabilities of exporters and importers for each of the Incoterms rule.

As explained by Mr. John WH Denton AO, the Secretary General of Incoterms, "Incoterms 2020 rules make business work for everyone by facilitating trillions of dollars in global trade annually. Because they help importers and exporters around the world to understand their responsibilities and avoid costly misunderstandings, the rules form the language of international sales transactions, and help build confidence in our valuable global trading system."

Members can download the new brochure by clicking here.