The AEOF certification will assist in legitimate trade by reinforcing security & safety while standardizing the application of custom controls in a safe electronic environment
Feroniki SA International Shipping and Forwarding, the Globalia member in Piraeus, Greece, has obtained the prestigious AEOF certification.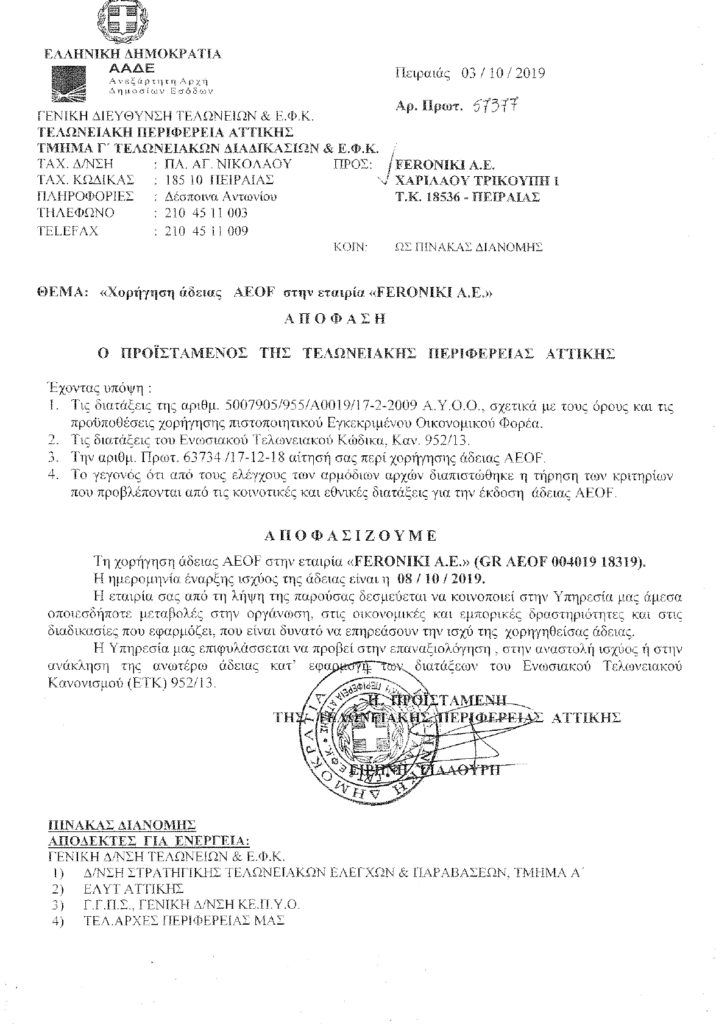 "The management and staff of Feroniki SA are proud of this new achievement. This certification implies that Feroniki SA is always in a high standard relationship with customs authorities. This relationship has been built on the principles of mutual transparency, correctness, fairness, and responsibility. " says Mr. Nikos Liberopoulos the Sales Manager of Feroniki SA.
Globalia Piraeus already had the AEO(C) certification for customs simplification and now they have the AEO(F) certificate which comes with the combined benefits of customs simplification and security and safety certificate. Mr. Liberopolous further adds, "The AEOF status granted by one Member State is recognized by the customs authorities in all Member States. Therefore all European Exporters or Importers can rely on Feroniki SA for all their special needs with the assurance that their products will be moved and custom cleared in a safe and professional manner."
Congratulations to Feroniki SA for obtaining this important accreditation!