Independent freight forwarders running small and mid-sized logistics companies should become a part of a reputed logistics network. This will enable them to compete with the stalwarts in the industry on a more equal footing. This membership will help them to work in conjunction with a broad network of global partners. Moreover, the international brand name of the network will allow them to bid for high-value contracts. Independent freight agents who are still not a part of a logistics network are throwing caution to the wind as they are missing out on several important projects, benefits, and opportunities for growth.
The logistics networks allow the forwarders to grow by finding international partners and thereby greatly increasing their area of operation. However, choosing the right freight forwarder's network is a matter that required a lot of thought and deliberation. Your options are wide and therefore you need to think about all your considerations before taking the plunge. In this post, we will discuss several factors that you need to consider before becoming a part of a freight network.
What you need to consider before joining a logistics network
Trustworthy partners
One very important reason why logistics companies join a network is to find trustworthy international partners to do business with. Many freight forwarders networks admit every company whoever is ready to pay a yearly fee. They don't vet the agents properly and this gives rise to dubious agents in the network who are not financially solvent or who don't have a clean record. Doing business with unreliable agents can pose a great risk for your company. Moreover, an unverified agent might turn out to be a bad payer.
This is precisely why freight companies need to be extremely cautious while dealing with a new partner. Ideally, you need to become a member of a network that conducts a proper background check of all the applicant companies before giving them membership. The network must have a robust selection procedure that takes into account several factors like financial capability, reputation, business volume, creditworthiness etc. before taking them on board. So make sure to join a network where you are sure to find reliable international partners.
Territorial Exclusivity
This is yet another important consideration that freight forwarders need to think about before making a decision. Territorial exclusivity allows a company to act as the only representative in its area of operation. It means that the freight company is the only agent of the network in a particular port or city. Territorial exclusivity allows the logistics companies to operate as a virtual branch office of the network they are a part of. This is why you need to think about whether your organization could benefit from territorial exclusivity or if you can do without it. If your answer is yes then try to find a network that offers this benefit.
A global brand name
When you are paying a hefty yearly fee to be a member of a freight forwarders network, it is normal for you to expect a boost in your brand image. Being a part of one network with a high reputation will definitely uplift your company's brand image. An internationally recognized brand will not just ensure the best possible services from the network but will also enhance the scope of your business.
Additionally, it will give you an international brand name along with several other resources that will further improve your customer services. In other words, joining a reputed freight network will promote your organization and place it in a better light. This is why, even if it entails a little more expensive, you should always consider joining an internationally recognized network. Consider this as a little investment towards your business which will be greatly profitable in the long run.
The ability to bid for the largest contracts
So far only multinational companies could bid for high-value contracts. However, becoming a part of a global network will present independent freight forwarders with a similar opportunity. Having experienced partners in every corner of the world will increase your coverage and enable you to bid for the largest contracts. Your clients will now be convinced of your ability to meet all your commitments.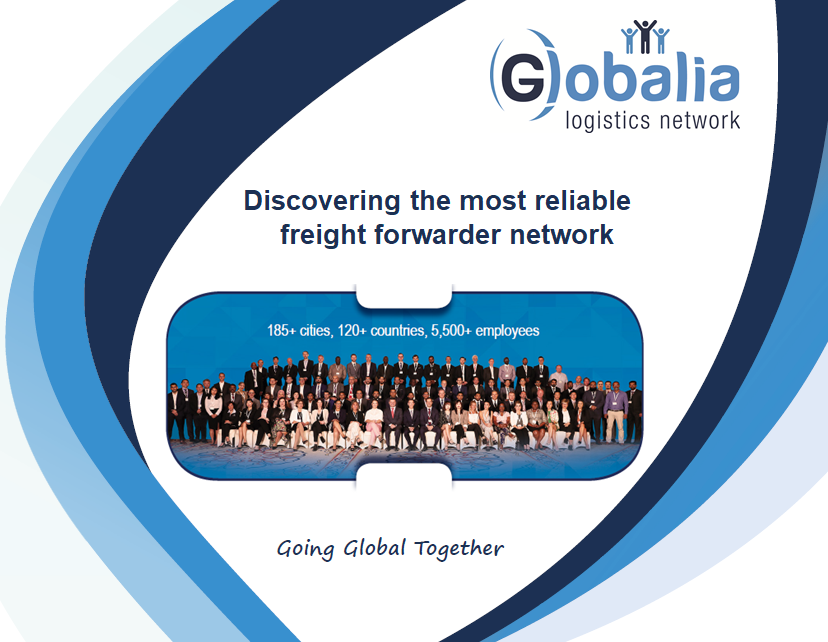 New business opportunities
This is probably one of the most important factors why a freight forwarder considers joining a logistics network. New collaborative project opportunities from your domestic and international partners should actually be your primary concern while choosing a freight forwarders network. Obtaining new projects will help you to increase your profit margin which is the most straightforward way of achieving the bottom line of your business. There are a few reputed networks that make it compulsory for members to collaborate with each other and share a portion of their cargo. This will help you obtain sales leads and routed cargo thereby greatly augmenting the number of projects you work on.
Opportunities for technological innovations
The best logistics networks of our time make available a wide range of software or online tools that the members can use for free. Small and mid-sized logistics companies need to keep up with the requirements of Industry 4.0 and select a network that offers free digital tools for their members. This industry is finally waking up to the call of digital transformation and companies are competing with each other to offer digital solutions for empowering their clients. In the present digital market, you need to try and select a freight network that takes your digitization endeavours one step further.
A yearly convention with your partners
Collaborating with an international network of partners for augmenting the business volume is absolutely important for small and mid-sized companies. Productive collaboration calls for much more than phone calls and emails. You should meet your partners face to face at least once a year for strengthening your networking ties and for surviving the stiff competition. Therefore, make sure that you find a network that organizes an annual business meeting with all its agents. This will ensure better communication between network partners that will facilitate the exchanging of projects in the future. Putting it simply, a yearly face-to-face meeting with your partners will allow you to promote your company in front of people who matter the most.
Globalia Logistics Network
Globalia Logistics Network is an exclusive network of international freight forwarders with agents in over 185 cities across 122 countries. It only admits reputed freight agents who operate in exclusive territories, with disciplined cooperation, and a single brand name.
Globalia offers every agent in each city a network of top-class partners, well-defined territories, an yearly meeting and an wide array of online tools. Globalia has launched instant quotation ability for its members through its exclusive TMS: FreightViewer, which allows members to quote 24/7 in seconds.