They are sending bi-weekly vehicles to the Ukraine border for transporting the humanitarian aid donated in New Forest, England
Oceanside Logistics, Globalia member in Southampton, England, is sending out bi-weekly vehicles from the UK to Polish-Ukraine border with charity and humanitarian aid in response to the Ukrainian conflict. They are doing the commendable task of bearing the entire transportation cost for moving the humanitarian aid donated in New Forest. Each shipment is costing the company more than 1,000 Euros.
To begin with, they moved 100 boxes of toiletries and other goods to the Polish-Ukrainian border.
To quote Mr. Harry Green the Director of Globalia Southampton, "We are proud to help the New Forest Benefice with assisting the people of Ukraine. Each day it is getting more difficult to send charitable goods into Ukraine, so we are happy to do our part to get this aid where it needs to go."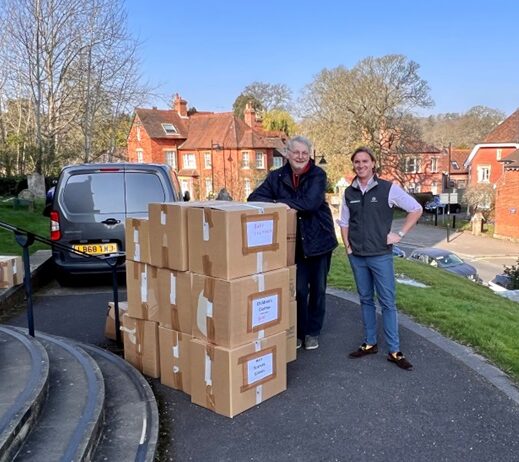 Their original destination was a church in Lviv. However, because of increasing military strikes by Russia, they couldn't find a driver to take the goods into Ukraine. "After a week of issues we have been able to find a church in Poland who will take the goods and get them to the Ukrainian refugees," adds a spokesperson from Oceanside Logistics.
Many congratulations to Oceanside Logistics for this commendable effort!