The office relocation was primarily prompted by the need to cope with their increased workforce
Innovo Shipping and Logistics Co Ltd, Globalia member in Yangon, Myanmar, has relocated to a brand new office and their team will start working at the new office 18th November onwards. This relocation has been decided due to the increase in Innovo's staff: "In the last few years, we have experienced a big growth in the company thanks to our great team, who have experience in shipping, freight forwarding and total logistics arrangement for both inbound and outbound cargo from Myanmar. We have been providing timely and efficient services, managing shipments to worldwide destinations since 2014. Additionally, we have recently extended our business in other areas such as warehousing, providing marine insurance coverage, custom clearance services, and trading and distribution of consumer products – which have contributed to the development of the company." states Mr. Aung Myat Htut, the Managing Director of Globalia Yangon.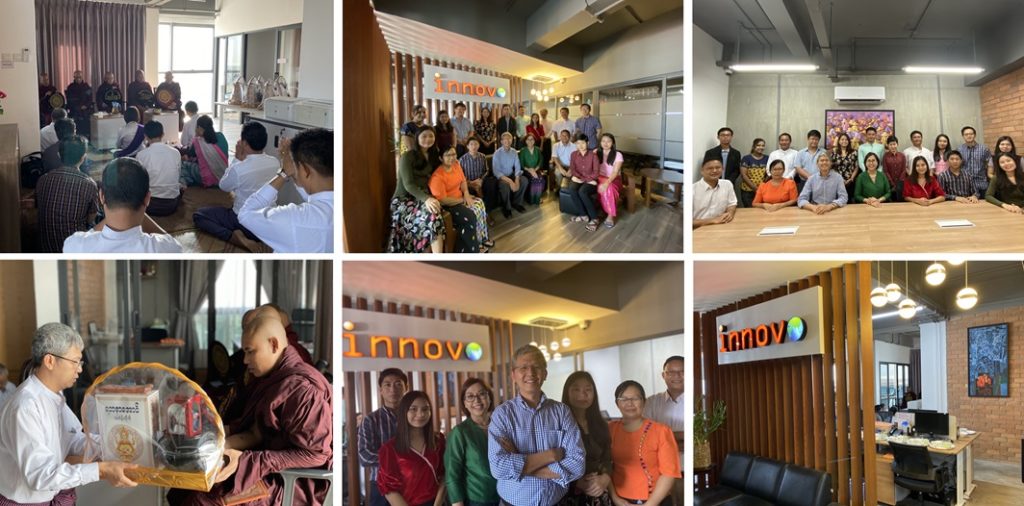 "We have upgraded our office facilities with the aim of offering better services to our customers. We have created a friendly and open office atmosphere for our staff, our business associates, and our customers. With this upgraded facilities, we are ready to offer enhanced customer services while expanding our business in new areas." says Mr. Aung Myat Htut.

Furthermore, the well-furnished office has been adequately decorated to create a functional, visually appealing, and comfortable workspace which is sure to promote the efficiency and productivity of the company. Mr. Aung further adds "With this better working environment, we anticipate getting better outcomes from our employees and this new office will be the place to gain more businesses for our future expansion!"  

Congratulations to Innovo Shipping and Logistics and wishing them the very best for their future endeavours!