The historical steam locomotive goes on a 8000-mile roundtrip from UK to Taiwan to be used as a tourist attraction at the Taiwanese lantern festival.
Apollo Logistics, Globalia member in Kaohsiung, Taiwan, was selected among 7 competitors to handle the shipment of the historical Dougal Steam Locomotive, built in 1946 for a gasworks in Glasgow, and kept on the Llanfair line in Powys since 1967. The aim of this trip was to use this engine as a tourist attraction during the Taiwanese lantern festival.

The 762 mm distance between rails of the Steam Locomotive is identical to the Taiwan Sugar company's rail system which is very different to other locomotives in UK.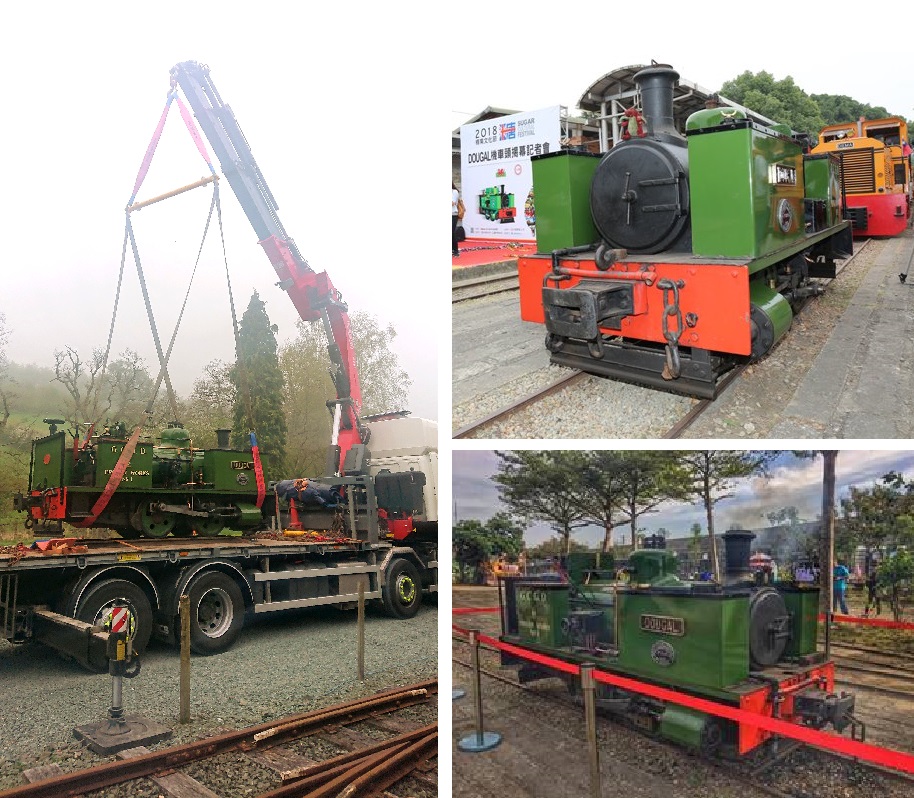 This is why it was requested by Taiwan at a time coinciding with the connection of the operators of new heritage railway lines in the country.
"This shipment has not been the most challenging one we have managed. However, it has been truly special since this locomotive has been well-maintained for 73 years  at the Welshpool & Llanfair Light Railway. Additionally, it took one month to ship it from Kaohsiung to Southampton", says Mr Richard Yeh, General Manager of Apollo Shipping.
The Locomotive was requested to be returned to the station of Llanfair Caereinion via Southampton, that is why Apollo Logistics inquired the cooperation of Oceanside Logistics, Globalia member in Southampton and Felixstowe, UK.
"Together with Oceanside Logistics, we shipped this unit by 1 x 20' open top from Southampton to W & LLR. I am delighted with the successful outcome of this project and believe that both of our teams have carried it out very professionally", continues Richard Yeh.
Congratulations to Oceanside Logistics Limited and Apollo Logistics for such a meticulous work!