The Virtual Meeting will once again allow the members to carry on their business networking without leaving the comforts of their home
After the success of their 1st Virtual Meeting in 2020, Globalia Logistics Network has finalized the dates and agenda for their 2nd Virtual Meeting. The meeting will take place on Globalia's exclusive meeting platform on the 14th and 15th of October 2021. "The online meeting will lead to direct business discussions that is absolutely imperative for strong networking. It will allow you to do the groundwork for moving your business to the next level without compromising on your safety," says Globalia President, Antonio Torres.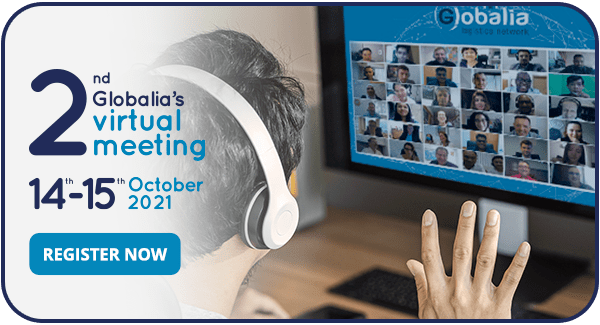 Members will be able to participate in up to 32 one-to-one video conferences with previously selected network partners. Globalia's upgraded meeting platform will lead to an even better meeting experience than the previous year. Moreover, keeping in mind the need for flexibility for the agents, the GLB team has made sure to accommodate delegates from all the different time-zones. This meeting will provide a perfect opportunity for members to talk directly with their partners and take the first and most important step in the path to collaboration. The meeting registration is already open, so Globalia members can register their attendance from their members area.
Additionally, the online nature of the meeting will lead to time and cost saving. This in turn will result in greater accessibility. This is why Globalia members are expected to turn up in great numbers. As Mr. Torres says, "Now more than ever is the time for you to join forces so as to grow your business. This online meeting will help you garner new projects and do your networking until we have a face-to-face get-together in the coming year."
Visit Globalia's Annual Meeting page to register your attendance and to check further details of the Virtual Meeting.