In the last five years, they have trained and developed a skilled and experienced team who have the knowledge and expertise to flawlessly handle all types of shipments
Axis Worldwide Logistics, Globalia member in Bangalore, India, has completed five years in the market. Presently, they have diversified their operations catering to all kinds of logistical requirements for their customers in Bangalore and beyond.
Moreover, in the last few years, they have had the opportunity to handle significant shipments for reputed pharmaceutical companies. Now they are offering them services across India which adds another feather to their cap.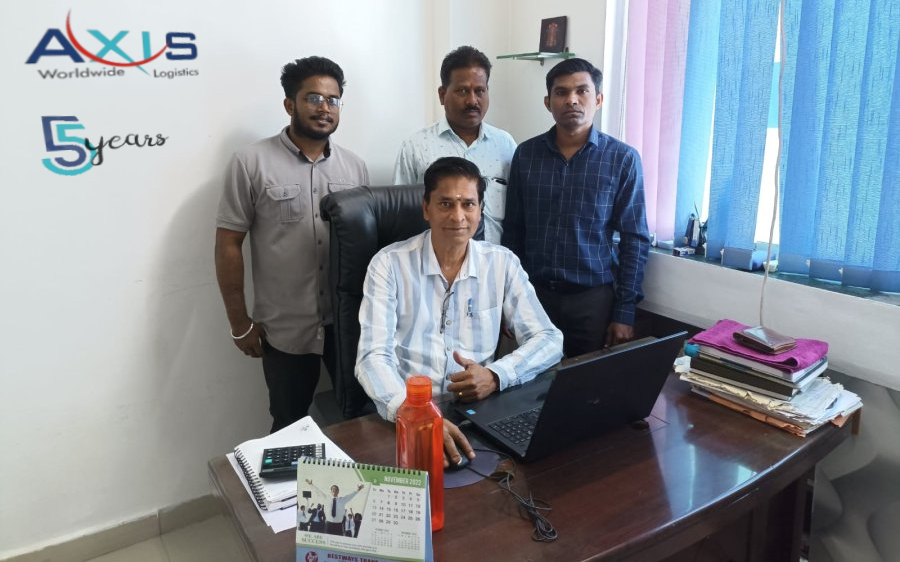 As stated by Sreenath Menon, the President of Axis Worldwide, "The Managing Director of our company Mr. Ashok Kumar Nair deserves full credit for the success of our organization. He has lifted Axis Worldwide to greater heights ever since it began operations in the year 2018 with his single-minded vision and drive. He has been the backbone of the company in all matters and has motivated his staff to excel in their achievement. Furthermore, our  staff too have ensured full cooperation with utmost sincerity and dedication ensuring all management objectives and preset targets are achieved."
Axis Worldwide Logistics has well-trained professional & experienced staff to handle all types of shipments namely airfreight,  sea freight,  LCL, road freight, customs clearance, domestic logistics, ODC, project cargo and personal effects as per customer requirements.  Additionally, their most important strong point is their dedicated customer relationship team that offers dedicated client services with timely information regarding shipment status right from pickup to delivery at the site.
Congratulations to Axis Worldwide Logistics on their 5th Anniversary and wishing them the best for the future!