They just completed delivery of Light Railway Vehicle modules from Tianjin, China, to Ashdod, Israel
Kamor Logistics, Globalia member in Haifa, Israel, completed delivery of Light Railway Vehicles meant for the "Red Line" of the Tel Aviv Light Railway project. The 12 modules of the shipment arrived via M/V to Tianjin from where it was moved to Ashdod, Israel. The shipment was unloaded with the help of several port cranes working in tandem. Kamor Logistics discharged the units onto low-bed extendable trailers and delivered them to the project's main depot, which was 50 km from the port.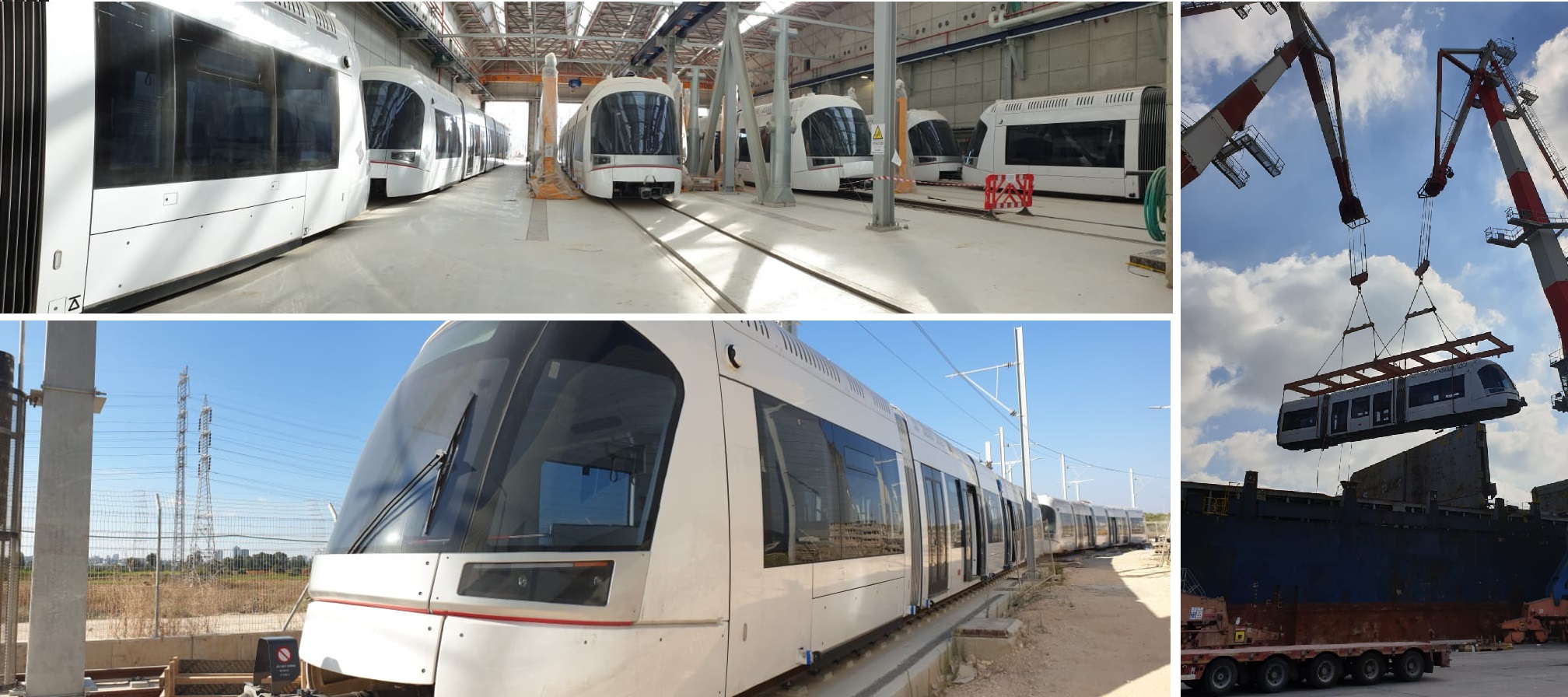 The cars arrived in modules allowing for road transportation. While the smaller cars measured 14.6 x 2.65 x 3.6 (m) and weighed 22.4 tons, the longer units had a dimension of 20.2 x 2.65.*3.6(m) and weighed 31 tons. They used a Hydraulic 200 crane to unload the shipment on site which was then shunted to storage by the consignee, allowing for the next car to be assembled.
As explained by Mr. Ido Raban, the Managing Director of Kamor Logistics, "Being a part of the Red Line project has indeed added to our credentials and I'd like to congratulate my teammates for pulling off this project perfectly. This consignment was the 4th in the last 9 months and in total Kamor Logistics has so far handled the safe delivery of 16 out of the contracted total of 90 cars."
Congratulations to Kamor Logistics and wishing them the best for their future endeavours!