There were more than 1400 entries for this award out of which BLR Logistiks India Ltd was selected as the transporter of the year from the west zone
BLR Logistiks (India) Limited, Globalia member in Vadodara, India, has won the TV9 Leaders Of Road Transport Company Of Year from the west zone. With over five decades of experience in the transportation and logistics industry, BLR Logistiks is one of the foremost freight forwarding companies in Vadodara providing globally competitive solutions.
The TV9 Leaders of Road Transport Awards seek to recognize companies that were resilient enough to tide over the pandemic-induced crisis and come out stronger by remodelling their businesses. They recognize entrepreneurs in the road transportation sector who have become successful through the adoption of digital transformation and new market development strategies. The award is based on various criteria like cargo safety, on-time pick-up and delivery, track and trace and timely and accurate billing. On all the above parameters, Globalia Vadodara was among the best and hence they received this award.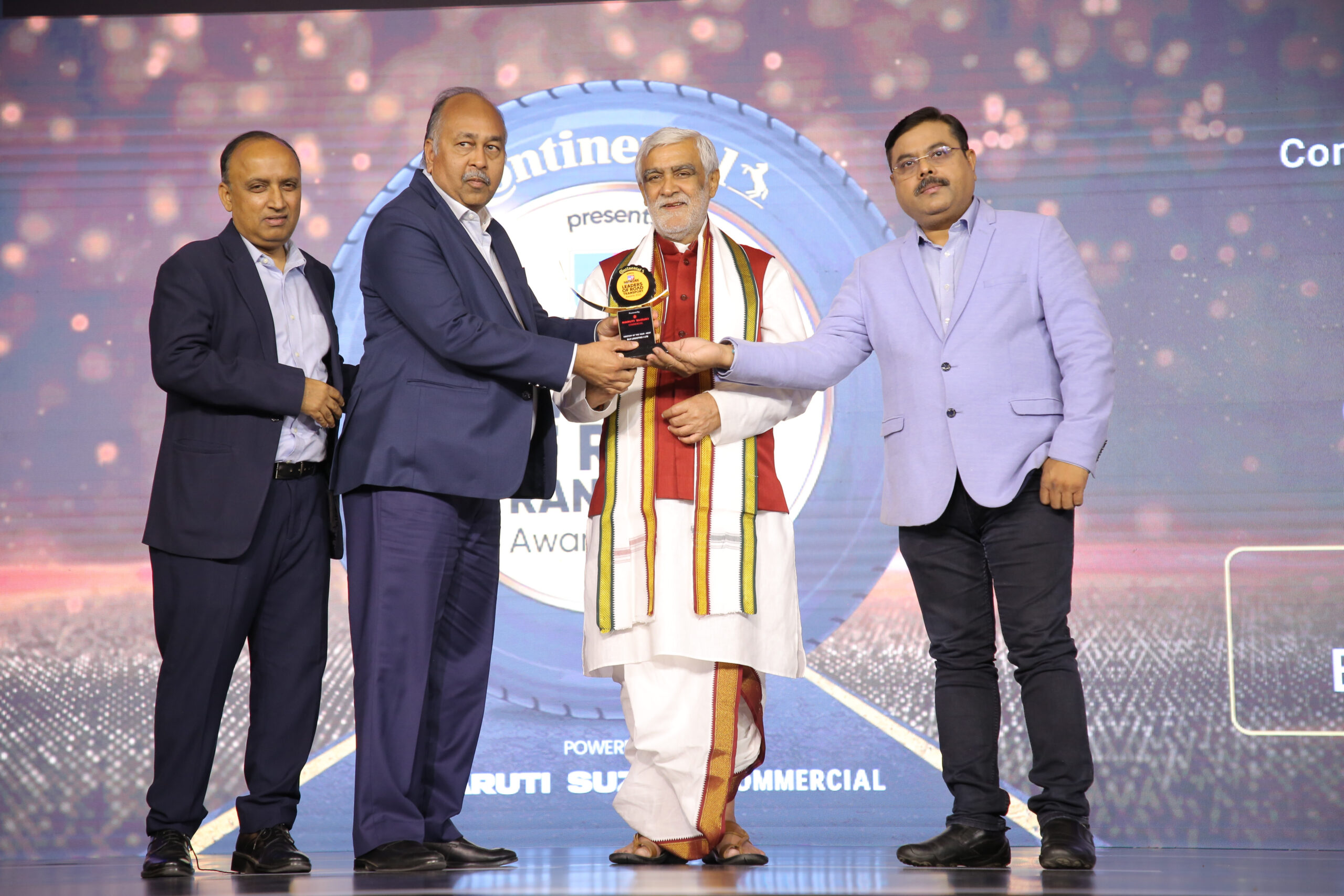 As stated by Mr. Ouseph Jose, COO- Exim Division of BLR Logistics, "In the last 50 years, we have built our reputation as one of the pioneering logistics companies in Vadodara that cater to all modes of transportation. We received this prestigious award for our outstanding achievement in the trucking sector. Our 32 feet containerized vehicles are specially designed to offer our customers cost-effective transportation solutions leading up to a 30% reduction in their expenses. Moreover, our fleet of ISO tank containers enables us to transport hazardous cargo with utmost care all over the country. With a fleet of more than 500 vehicles of all types, small, medium and large, we can accommodate all the transport requirements of our clients and assist them in every possible way."
Congratulations to BLR Logistiks and all the best for their future endeavours!