The BIFA Freight Service Awards is a 32 years old competition that is recognized as one of the most prestigious awards in the sector
Killick Martin, Globalia member in Bristol, UK, was nominated in three categories in the UK Freight Forwarding Industry awards. They were the finalists in the Ocean category, the Cold Chain category and also for the Supply Chain Management Category. They were a part of a select few (2-4) finalists, although it's open to almost all freight companies in the UK.
The BIFA awards provide the ultimate reference point for freight forwarders, since the selection is made by a neutral panel of industry experts.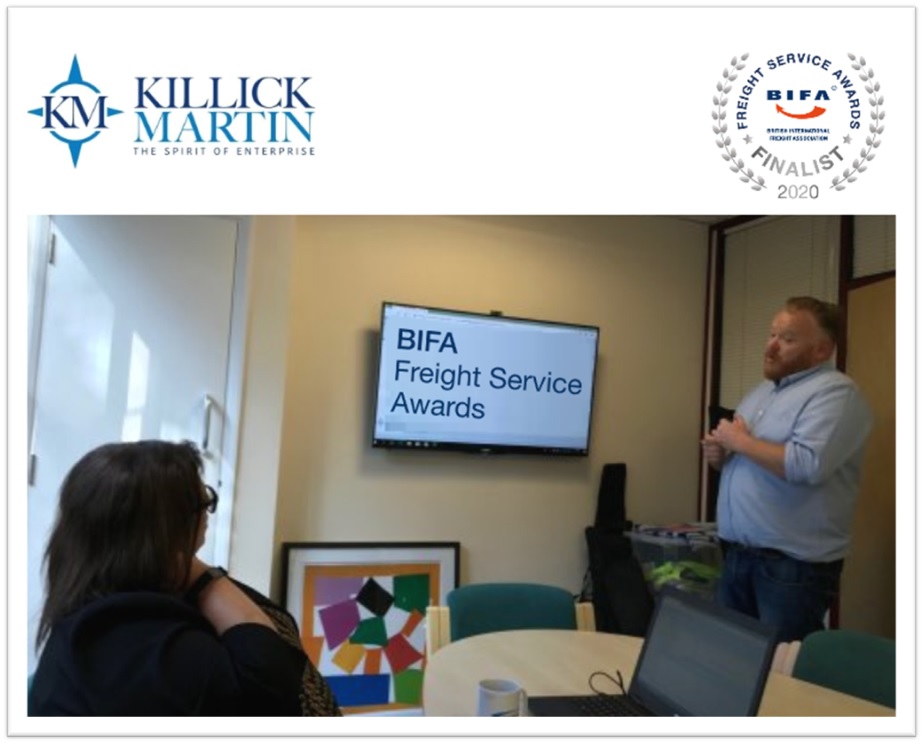 To qualify as finalist in three categories not only demonstrates their competence within the industry but also highlights the scope and depth of their capability.
In the words of Paul Gallagher, the Managing Director of Killick Martin & Co, "Sadly we didn't win any of the awards since we were up against some industry giants. Nevertheless, we are absolutely delighted as we are in our second year of a re-launch and to get to one finalist place has been a super success. We have now set a high bar for ourselves going forward and this is something we are determined to meet and exceed."
"For the whole team,this award is a recognition of the hard work and innovation which has been the key to delivering high quality customer service in a tough trading environment in the context of both Covid-19 and the Brexit. It also shows our clients and partners that Killick Martin, a name in the UK International freight business with a long history, is truly back and displaying insight as well as enterprise to find individual customer solutions!" adds Mr. Gallagher.
Congratulations to Killick Martin and wishing them the very best for their future endeavours!