The Africa Cup of Nations is the main international football tournament in the continent which was held in Alexandria, Egypt, on July 2019
Visa Global Logistics SL, Globalia member in Madrid, Spain, inaugurates their new office in Madrid and moves a shipment consisting of mobile units of TV channels for transmission of the matches of the Africa Cup. "Transporting the cargo from so many cities all the way to Egypt wasn't an easy task and we feel proud and satisfied for having accomplished the task smoothly." says Ms. Lilian dos Santos, the Sea Manager of Visa Global.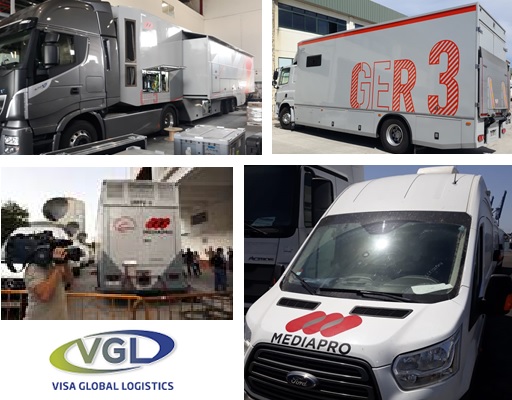 The cargo which was moved from various cities in Spain, Portugal, and Greece, were transported to Alexandria, Egypt, via the Mediterranean, from where they were brought back to their respective cities at the end of the tournament. Ms. Dos Santos further added, "We counted on the support of carriers such as Grimaldi and European seaways and we made use of RoRo vessels for moving the trucks through the Mediterranean and for bringing them back home."
Congratulations to Visa Global for successfully completing this important project!