Following Globalia's 3rd Annual Meeting, Clemar Assessoria e Logistica is carrying on business with numerous Globalia agents from various cities around the globe
Clemar Assessoria e Logistica, the Globalia member in Porto Alegre, Brazil, has recently moved a shipment from Sidney, Canada, to Rio Grande Port, Brazil. The cargo consisted of a machine which will be used in the furniture industry.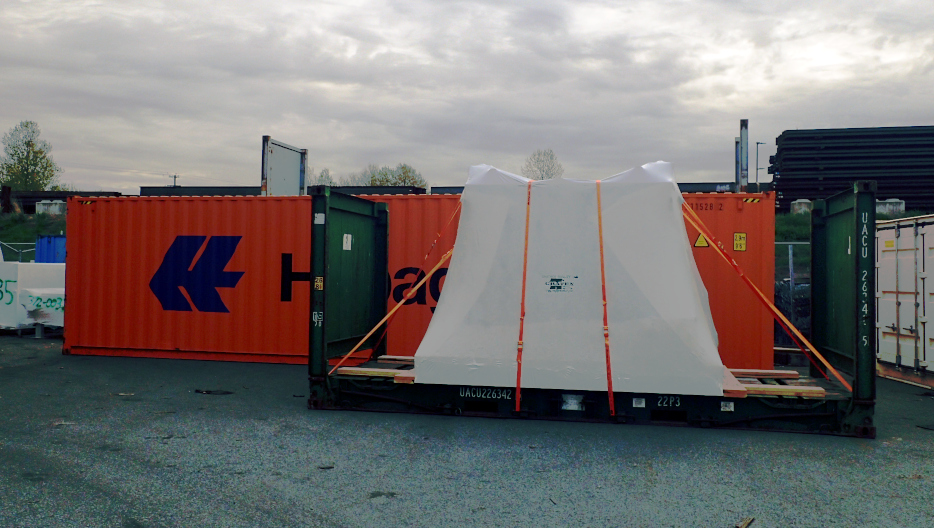 This shipment which was moved by Globalia Porto Alegre in collaboration with KMR Global Logistics, Globalia member in Vancouver, Canada, weighed 18 ton and required the use of 1x 20 Flat rack and 1x 40 High Cube containers. "It was necessary to use a special flat rack container due to the machine's dimensions. Our network partner arranged for the container's pick up and international ocean freight. We were responsible for the customs procedures at Brazil side and our team safely delivered the machine to the importer." says Denise Justin from the Commercial Department of Clemar Assessoria e Logistica.
Since attending Globalia's 3rd Annual Meeting at Abu Dhabi, Clemar Assessoria e Logistica has embarked on a number of projects with Globalia members from various cities in Canada, Germany, Argentina, USA, Poland, Italy, Turkey, and Mexico. Ms. Justin further added, "Attending the meeting has allowed us to garner many important projects. We hope that our mutual cooperation continues for many years, and we intend to add more partners to our services."

Congratulations to Clemar Assessoria e Logistica and wishing them the very best for their future projects!