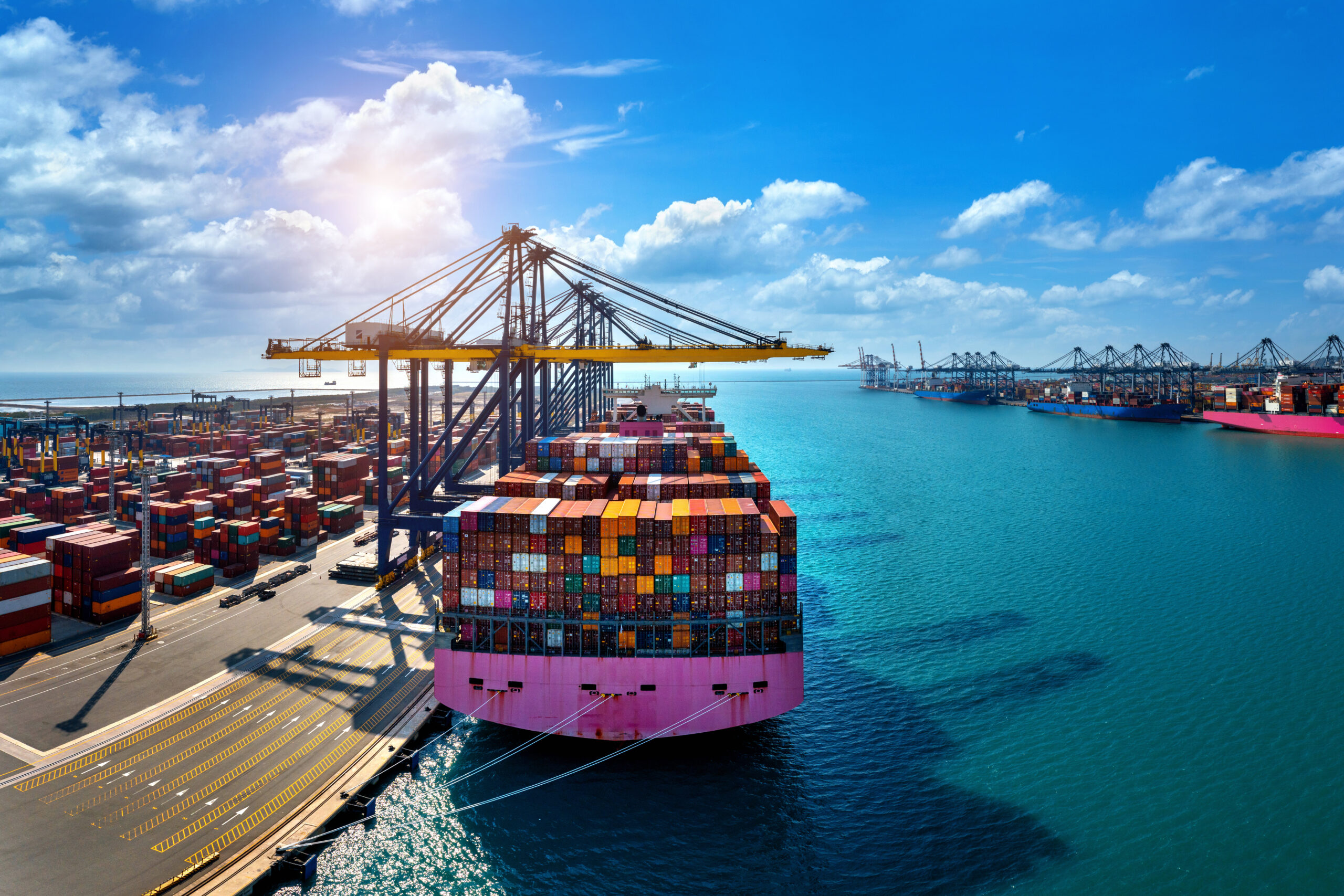 The ocean freight shipping industry is responsible for the transportation of a staggering 90% of all internationally shipped goods. Although other modes of international transport offer faster delivery, they come with higher costs. When organizing an overseas shipment, it is crucial to choose the appropriate ocean container that suits your requirements. Selecting the correct container size not only helps logistics companies to save money but also plays a vital role in ensuring the safe and intact arrival of the shipment.
While this task may appear straightforward initially, it requires careful consideration of various factors before choosing the container that perfectly suits your needs. Furthermore, shipping containers can differ significantly in size and physical attributes. In essence, the type of container required largely depends on the nature of the cargo being shipped. Freight forwarders must be mindful of their container selection to ensure that the shipment arrives in the same intact condition as it was loaded.
In this article, we will present you with a practical guide to help you select the most suitable containers for your shipping process.
Types of containers used in the ocean freight shipping industry
When it comes to shipping out-of-gauge shipments, choosing the right container can be a tricky process. One can choose between flat rack containers or open-top containers to ship their OOG cargo.
Flat rack containers for OOG cargo
Flat rack containers feature a large horizontal metal frame and typically have a height of approximately 10 feet, with lengths reaching up to 60 feet or even more. They are available in three main sizes: 20 feet, 40 feet, and 53 feet. These containers are specifically designed to accommodate heavy or oversized cargo that cannot fit within standard shipping containers.
Flat racks are an excellent choice for transporting bulky construction equipment, certain types of machinery or engines, wind turbines, and similar cargo. They prove particularly useful in situations where there is no suitable method for moving crates over an uneven surface. Additionally, these containers can be easily carried for road transportation on open trucks or specialized trailers.
Open top containers for OOG cargo
Ideally, open top containers are suitable when your cargo exceeds the height limits of standard 20-foot or 40-foot containers but doesn't require the extra height provided by high cube containers. Although the top of these containers is not completely open, it is typically covered with a tarpaulin. This design allows for easy loading and unloading of your OOG shipment from the top using a crane.
Reefer containers for shipping perishable cargo
Refrigerated containers, also known as reefer containers, are designed to maintain temperatures significantly lower than regular containers. When shipping perishable goods such as pharmaceuticals, vegetables, meat, dairy products, flowers, and other temperature-sensitive items, it is essential to select the appropriate reefer container. These containers are equipped with refrigeration and insulation systems that ensure your shipment remains within the required temperature range throughout its journey. Typically, they maintain a set temperature of -10 degrees Celsius.
In addition to temperature control, reefer containers are designed with large sliding doors, facilitating easy loading and unloading of goods. Recent technological advancements have led to significant improvements in the design of these containers, making them safer and more efficient for transporting perishable items.
IMO containers for dangerous goods
When transporting dangerous goods such as hazardous liquids, gases, or radioactive materials, it is crucial to select tank containers or IMO containers. These containers are referred to as IMO containers because the International Maritime Organization (IMO) is responsible for ensuring the safe movement of hazardous cargo to prevent environmental hazards.
Tank containers are specifically designed to transport dangerous goods and consist of a cylindrical tank made of corrosion-resistant material. These tanks are enclosed within a sturdy steel frame for added protection. Some tank containers feature two or even three separate tanks divided by partitions.
It's important to note that in the ocean freight shipping industry, tank containers carrying non-liquid cargo may also contain electrical components that require periodic inspection and annual certification by a third-party entity. This ensures the proper functioning and safety of the container and its contents.
Flexitank containers for non-hazardous liquid
For the transportation of non-hazardous liquids such as cooking oil, wine, beer, and similar substances, Flexitank containers are the preferred option. These containers consist of a large bag that is installed inside a standard 20-foot container. The bag is specifically designed to hold the liquid cargo and is securely positioned within the container to prevent any movement during transit. Flexitank containers offer a cost-effective and efficient solution for shipping bulk liquids. They provide a safe and reliable means of transporting non-hazardous liquids in large quantities, ensuring that the cargo arrives at its destination in optimal condition.
Tunnel containers for valuable shipments
When it comes to shipping valuable goods in the ocean freight shipping industry, forwarders should ideally go for a tunnel container. These containers, also known as double-door containers, are dry freight containers that feature doors on both ends. This design significantly simplifies and accelerates the loading and unloading process. Tunnel containers are equipped with an additional layer of metal and special locks, providing enhanced security. As a result, they are particularly well-suited for transporting valuable or high-risk shipments, including high-value paintings or sculptures, precious metals, gems, cash, and other expensive items.
The size of the containers used in sea freight shipping
Considering the size of the container is crucial when selecting the appropriate option for your cargo. The 20-foot or 1 TEU (Twenty-foot Equivalent Unit) containers are commonly used for shipping ocean freight. These containers are best suited for heavy cargo rather than voluminous items. Examples of suitable shipments for 20-foot containers include metals, machinery, cement, steel rods/coils, sugar, and similar heavy goods.
The 40-foot or 1FFE (Forty-foot Equivalent) containers are another prevalent container type, particularly suitable for carrying voluminous cargo instead of heavy items. They are well-suited for transporting goods such as steel pipes, paper, garments, furniture, and other similar voluminous cargo.
The 40 HC (High Cube) containers are also 40 feet in length but have increased height compared to standard containers. These containers are ideal for carrying shipments that are not excessively heavy but require additional vertical space. It's important not to overload 40 HC containers as they are not designed for carrying heavy goods. They are commonly used for transporting tall cargo that can benefit from the extra height.
Taking into account the size and weight limitations of containers ensures that your cargo is appropriately accommodated and transported safely.