According to a new publication by Container xChange, the digitization of container operations has emerged as a valuable solution for forwarders in the container shipping industry. The report sheds light on the extensive benefits this digitization brings to logistics professionals.
Despite almost seven decades having elapsed since the inception of shipping containers, the core elements of container operations have experienced minimal evolution. This includes the persistence of manual and non-transparent procedures that govern these operations. Surprisingly, numerous prominent maritime logistics companies continue to exhibit hesitancy towards embracing digitization in their practices, even though doing so holds immense potential for cost reduction and workflow enhancement.
The study by Container xChange reveals that a staggering 93% of freight forwarders spend a substantial portion of their workdays solely addressing operational challenges. These conclusions are based on a comprehensive survey involving over 1000 logistics operators. The report ultimately emphasizes that the lack of digital tools forces freight forwarders to devote nearly half of their time to troubleshooting, resulting in a significant loss of valuable time and resources.
How manual work processes affect the efficiency of the container shipping industry
Most independent freight forwarders spend a significant amount of time communicating with various stakeholders in order to resolve issues. However, many of these issues could be prevented or made more efficient by embracing straightforward technology solutions. Here are some examples that will give an insight into the challenges faced when securing a container deal.
Inaccurate or insufficient documentation poses a significant challenge in container operations. Documents transmitted via fax, mail, or email can easily go astray, leading to misplaced records. If even a single crucial document, such as release references, is missing, it can result in authorities withholding the container or rejecting the request altogether. This is why digitizing the documentation process can be of immense benefit to the sea freight forwarders. Uploading all the documents to a centralized system that can be accessed by all the stakeholders can greatly expedite the shipping process.
Going paperless is a crucial step towards lowering unnecessary expenses, saving time, facilitating trade, fostering resilience and preventing supply chain disruptions.  Therefore, given the current emphasis on performance and resilience in transportation and logistics, now is an opportune moment for the ocean freight industry to unite and embrace digitalization.
Digitization offers significant benefits to various processes, and one such process that stands to gain is the quoting process, particularly in the context of spot rates in the container shipping industry. By automating the quotation process, freight forwarders can save a substantial amount of time. Regrettably, even in today's era, the majority of quote requests are still handled through manual procedures, which can take up to 3-4 days to process customer requests.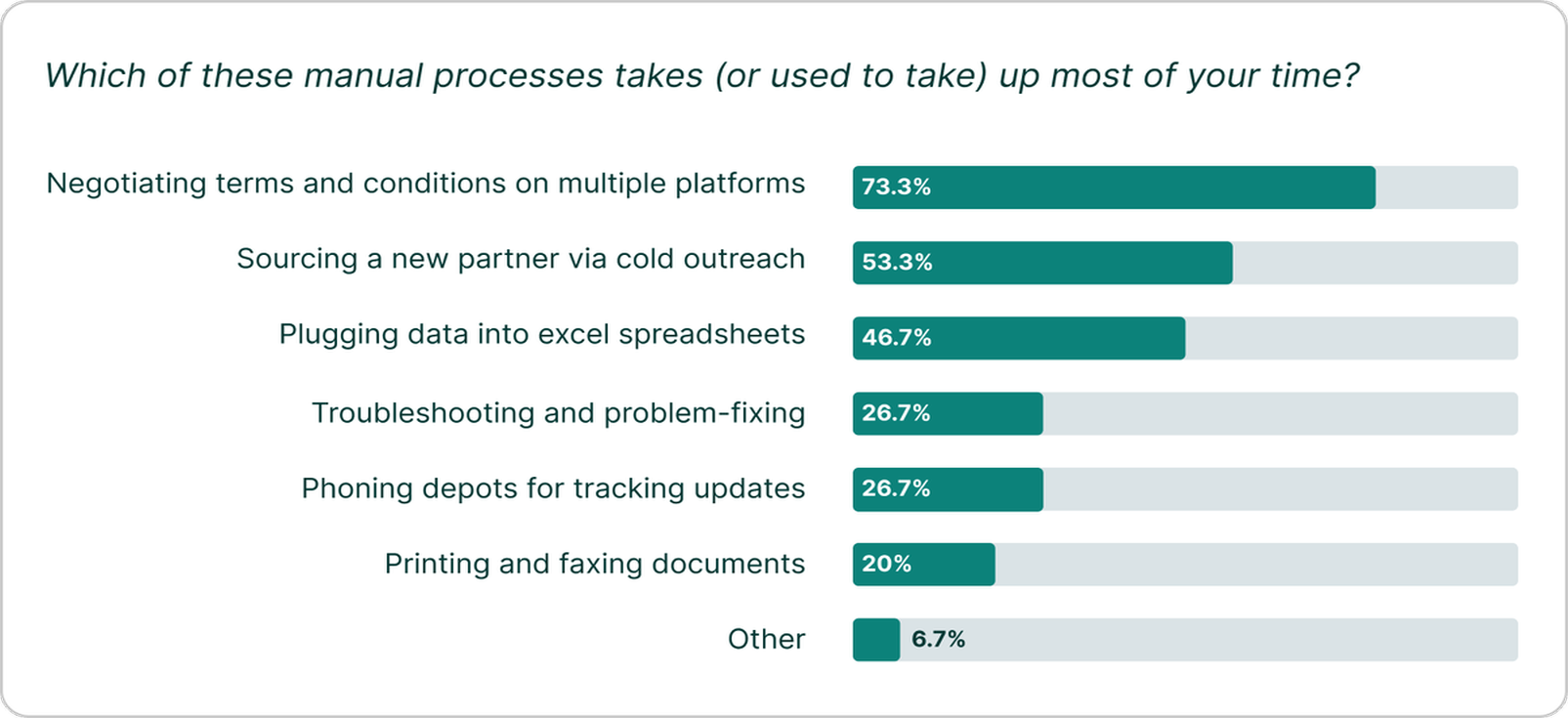 To address this challenge, Globalia Logistics Network, an international freight logistics network with members across 133 countries, has devised a solution. They have introduced FreightViewer, a free transport management software exclusively available to their members. With FreightViewer, Globalia members can swiftly generate quotations within seconds and instantly send them to their partners and clients. Furthermore, Globalia's partnership with Shipco Consolidator, a leading neutral NVOCC globally, enables members to directly access LCL rates through FreightViewer. This freight management software offers an unprecedented level of immediacy, empowering users to generate quotes within seconds.
Unforeseen events in the shipping industry, such as disruptions caused by adverse weather conditions, port strikes, or equipment breakdowns, port congestion, lack of space availability etc can lead to unexpected delays or shortages of containers. The nature of this industry is such that anything can happen, and these unpredictable occurrences can significantly impact operations.
Digitization can also be of immense help in this regard. Currently, many companies utilize onshore fleet centers to enhance their understanding of voyage execution, encompassing aspects like vessel position, speed, and bunker consumption. By utilizing advanced analytics, it is possible to comprehensively analyze all available data on voyage execution. This includes not only internal parameters but also external factors like anticipated weather conditions and port congestion. By considering all relevant factors, shipping companies can make informed choices that result in improved efficiency and cost-effectiveness.
The time saving potential of digitization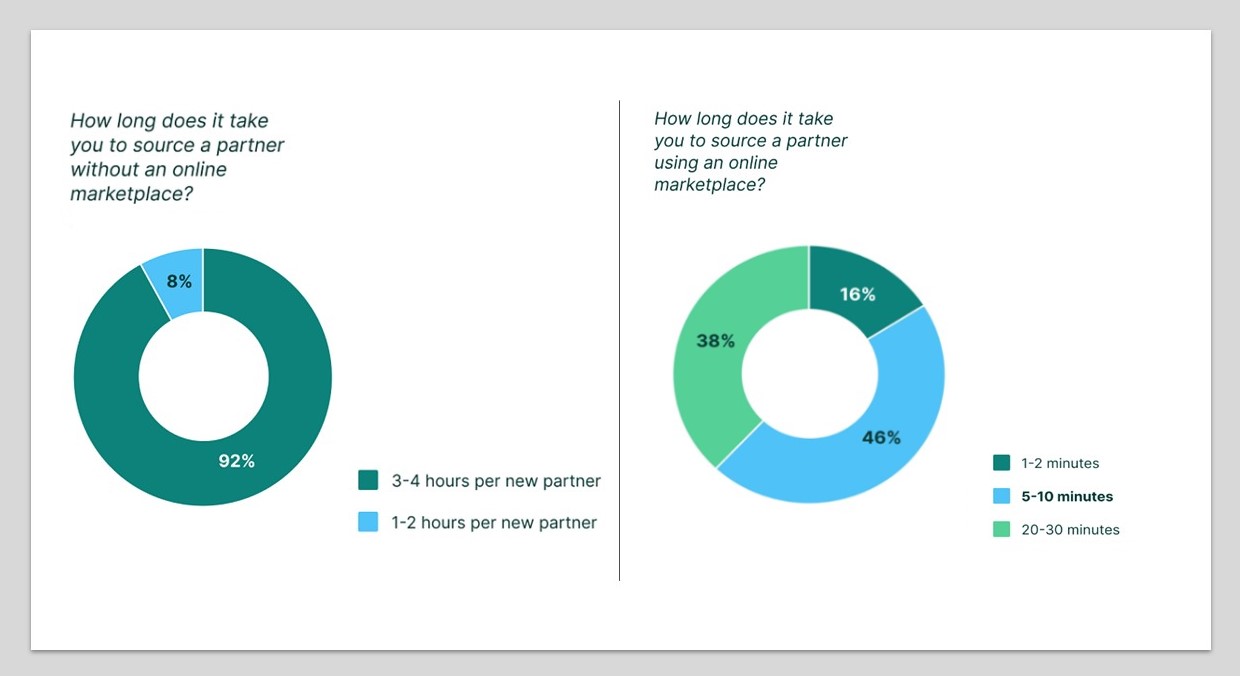 The problems:
Currently, a significant proportion of freight forwarders dedicate 2-4 hours per week to contacting depots and requesting information about the release and drop-off references of their containers. Even a seemingly straightforward task like checking if a container has been released or collected from the depot can consume a considerable amount of time. Managing the constant influx and outflow of containers poses a challenge for depot operators who strive to ensure efficient processing and timely release.
Traditionally, freight forwarders have had to directly communicate with container depots to obtain updates regarding the release status. However, certain companies have begun investing in advanced tracking and monitoring systems, empowering them to efficiently oversee their operations and engage in effective communication with their customers. Despite these advancements, many freight forwarders still waste valuable time by engaging in manual correspondence with depots, time that could be saved through automated updates.
Moreover, many customers of Container xChange face difficulties in effectively managing release references while transmitting such information via email. A misplaced or inaccurate reference can result in the retention of your container and subsequent prolonged delays, a scenario that arises with considerable frequency.
The solution:
The ideal solution to this problem is a container operating tool that simplifies workflow by consolidating all container release references into a centralized location. This tool not only ensures easy access to your release information but also provides automatic notifications regarding container release estimated times. This tool will allow the users to optimize their container monitoring process by dedicating just 20 minutes each week on checking the container statuses online. By adopting this approach, freight forwarders can effectively reduce the time spent on container monitoring from 3 hours to a mere 20 minutes.
Numerous container tracking and depot integration tools leverage advanced technologies such as the Internet of Things (IoT) and event-based updates. These tools enable quick and seamless access to container information. With just a few minutes spent logging in, one can easily request updates or receive automated status emails.
The research of Container xChange conclusively proves that digitization will allow companies in the container shipping industry to typically allocate just a few minutes to log in and check their email for real-time ETAs and upload release references.
Wrapping up: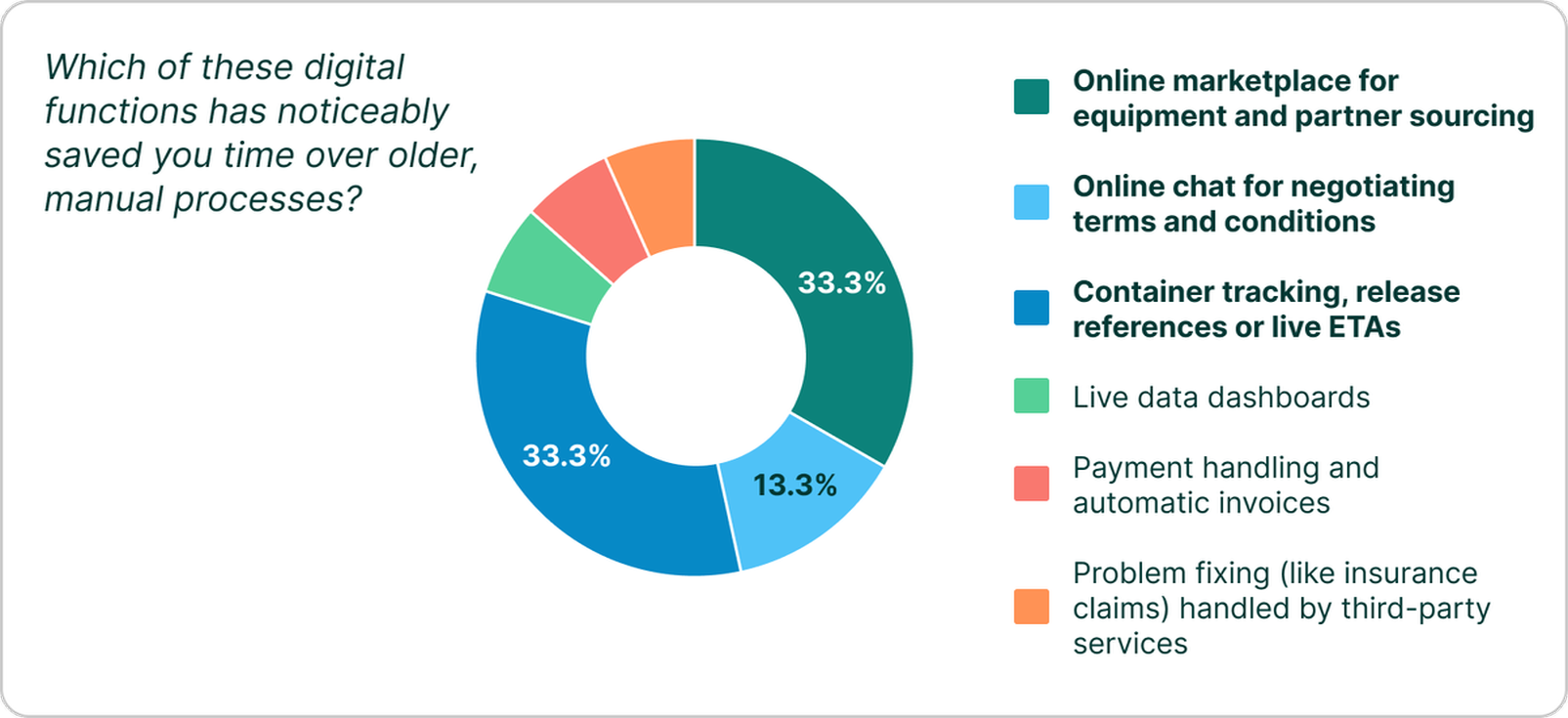 In conclusion, it can be said that digitization of container operations will allow forwarders to offer better customer services and save up a lot of time. They can use this additional time to enhance their responsiveness, efficiency, and competitiveness in a market known for its last-minute and urgent requests. Moreover, creating room for additional time can contribute to fostering a culture of collaboration and innovation within the organization. When employees have the opportunity to engage more with their teams and share ideas, it nurtures a creative and innovative environment that can lead to the emergence of new services, and business models. Simply stated, freeing up time is the most valuable measure in terms of return on investment that can unlock a multitude of benefits for logistics companies, including increased profitability, strategic advantage, improved efficiency, and a more vibrant company culture.
To see more survey results, insights and solutions, you can download xChange's free report by clicking this link. Feel free to contact Nadia Lina to obtain more information about xChange or to schedule a demonstration, as a member of Globalia Logistics Network you will obtain a 10% rebate rate on your first year with xChange by using the code GLOBXC.