If you're employed in the transportation and logistics industry, you have most likely pondered the question- is joining a freight forwarding network truly worth it? Recognizing that this is a complex decision, we aim to outline the benefits of becoming a member of an exclusive logistics network and how it can assist independent freight forwarders like you to expand their operations.
How do the best freight forwarding networks work?
Simply put, freight forwarding networks are associations that bring together independent freight forwarding companies from various countries. Their purpose is to create a collaborative environment for fostering partnerships and facilitating business exchanges. The leading logistics networks act as an international umbrella network comprising carefully selected and validated freight forwarders. Being part of such a network grants you access to a renowned international brand and a network of reliable partners, empowering you to compete for lucrative contracts. Furthermore, collaborating with these partners opens doors for expanding your operational reach.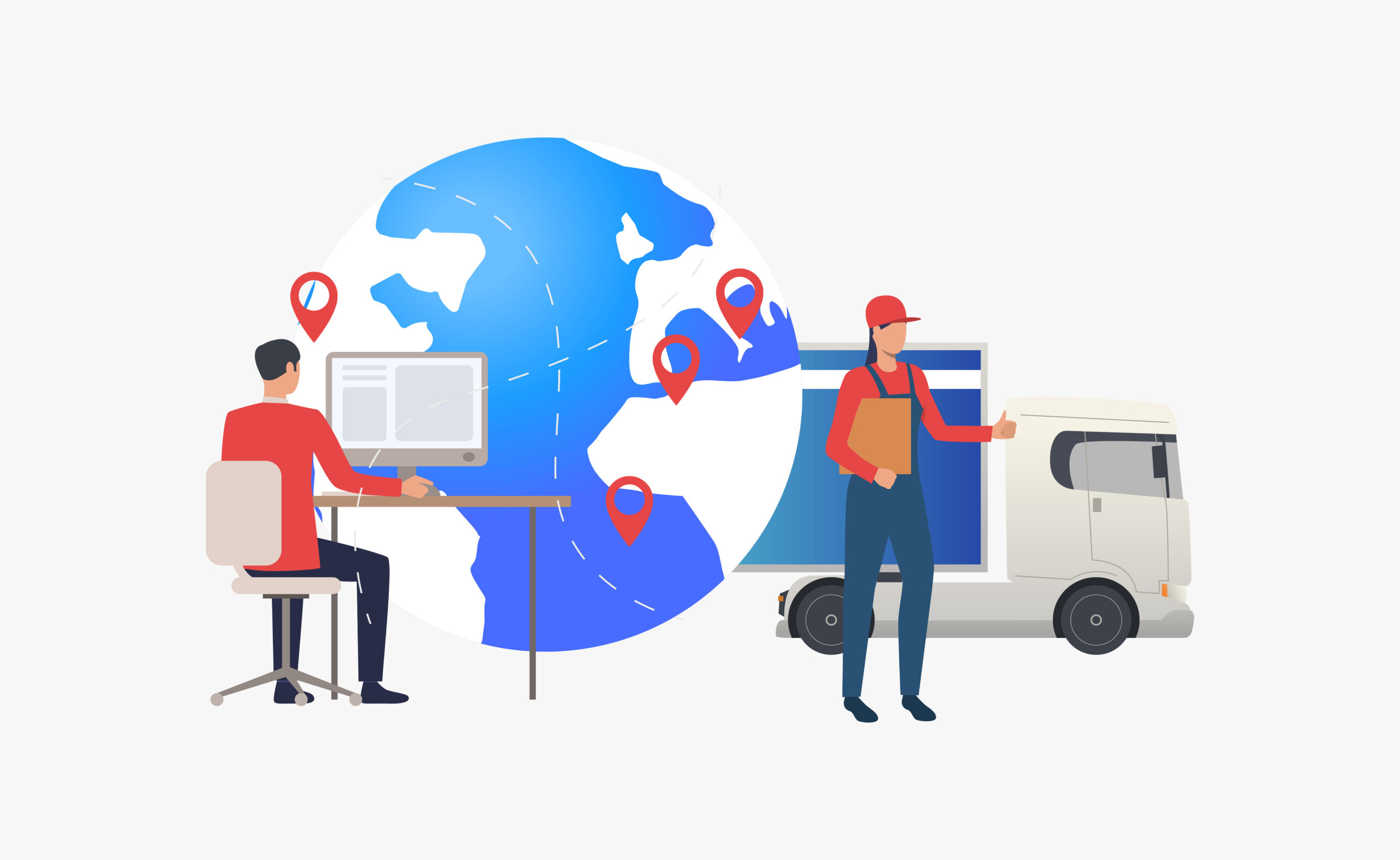 By pooling operational and financial resources, members can optimize their capabilities. For example, as one of the best freight forwarding networks, Globalia ensures that its agents adhere to established standards and foster a culture of cooperation, support, and mutual assistance. A dependable logistics network such as Globalia provides an optimal platform for expanding your operations. By paying an annual fee, our members gain the ability to significantly enhance the scope of their projects. Moreover, Globalia's territorial exclusivity ensures that you are free from local competition within your city. As a member, you will have access to a multitude of other benefits that will give you a competitive edge and keep you ahead of the pack.
How freight forwarders networks can boost the profitability of independent freight forwarders
Membership in a freight forwarding network offers numerous advantages to small and mid-sized logistics companies. Nevertheless, it is essential to consider which of these benefits align with the specific needs of your freight forwarding company. Presented below is a list of several advantages associated with being part of a logistics network. As you review them, identify the ones that resonate most with your business requirements.
The best freight forwarding networks grants just one territory to each of its members. This allows the freight forwarding companies to solely represent the port/city they are operating from and receive all shipments to/from their territory from hundreds of network partners from all around the world.
Within the Globalia Logistics Network, a distinctive feature is the allocation of only one forwarder to each of the world's 472 primary sea/airports. This unique arrangement positions you as a dedicated "virtual branch office" for Globalia, granting you complete responsibility for the traffic flowing to and from that specific sea/airport. In contrast, most other networks typically accommodate multiple members per sea/airport.
Greater recognition within the industry
By joining a robust network, your credibility and dependability are significantly enhanced in the eyes of both existing and prospective clients. Being part of a reputable freight forwarding network positions you as a valuable partner, while your clients perceive you as belonging to a trustworthy alliance. This association makes it easier for you to showcase your services, as the collective accomplishments of the network reflect positively on each individual member.
Global business opportunities and increased leads
The best logistics networks encourages the members to team up and ensures a steady availability of routed cargo, freehands, and sales leads from the entire network. For example, as one of the top logistics networks of our time, Globalia enables its agents to be in a powerful position to receive inward free-hands, routings, sales leads, quotations, etc. from their fellow members. This will cause your business volume to increase significantly. Expanding your operations into new cities or even countries not only elevates your brand recognition but also increases your return on investment (ROI). As one of the premier freight forwarder networks, Globalia strives to enhance your presence in critical global trade lanes.
Business networking during Annual Meetings
Building a global network of reliable partners can be time-consuming and resource-intensive, often resulting in setbacks and disappointments. Globalia's Annual Meetings provide a platform for agents to convene and engage in focused business discussions over two consecutive days. This invaluable opportunity allows freight forwarders to showcase their services, secure new deals, gain market exposure, and strengthen relationships with partners. The face-to-face meetings with your network partners will allow you to showcase your business, get to know your partners closely and secure many new project opportunities for your company. Undoubtedly, this is one of the greatest advantages of becoming a member of a top-tier freight forwarder network.
Yet another advantage of joining a logistics network is the availability of dependable and proficient partners in all the major ports and airports across the world. Prominent networks have a stringent selection process, admitting only agents who have exhibited proficiency, financial stability, and credibility. Distinguished networks prioritize quality over quantity, and thus, they diligently evaluate candidates before granting membership, rather than accepting applications solely to collect yearly fees.
To join a freight forwarders network like Globalia, companies need not be the largest logistics firms in their respective cities. However, Globalia Logistics Network provides you with the resources and support to strive towards that achievement. As an international alliance of carefully selected logistics companies, we ensure that our members possess substantial business volume, financial stability, and a commendable credit history. Additionally, all Globalia agents must have a minimum of two years of experience and a well-established reputation to operate within the network.
Digitization is the next big thing in the freight forwarding industry and logistics companies should choose a network that also helps them with the digital transformation.
The intensifying competition from multinational companies, rising client expectations, and the demand for streamlined, transparent, and efficient operations have compelled independent freight forwarders to embrace digitization. Leading logistics companies are racing to digitize their core processes, replacing manual workflows with automated solutions. Furthermore, in an era where clients increasingly book shipments or request quotations through their mobile devices, it has become essential for independent freight forwarders to take the digital leap and leverage transportation management software.
With this in mind, Globalia Logistics Network has developed FreightViewer, an exclusive Transport Management Software designed specifically for its members. This software empowers members to offer transport, local, and freight rates online, generate instant and personalized quotations, manage customers and profit margins, organize and share shipping documents, and much more. As a Globalia member, you gain access to this platform without any upfront investment.