DSV Panalpina has just signed a contract to take over Agility Global Integrated Logistics (GIL) business. Two years back DSV acquired Panalpina a Switzerland-based transport and logistics company. The new merger is expected to create the third-largest player in the international logistics industry based on revenue share. Following the merger, Agility will come up as the second-biggest shareholder in DSV. Agility will henceforth have approximately an 8% stake in the combined organization. Last year, Agility had revenue of $4.0 billion, 80% of which was obtained from their Air and Sea freight departments. These two departments together had a total of over 17,000 employees. Keep reading our report to find out everything about the acquisition of Agility Global– a news that is making waves in the logistics industry.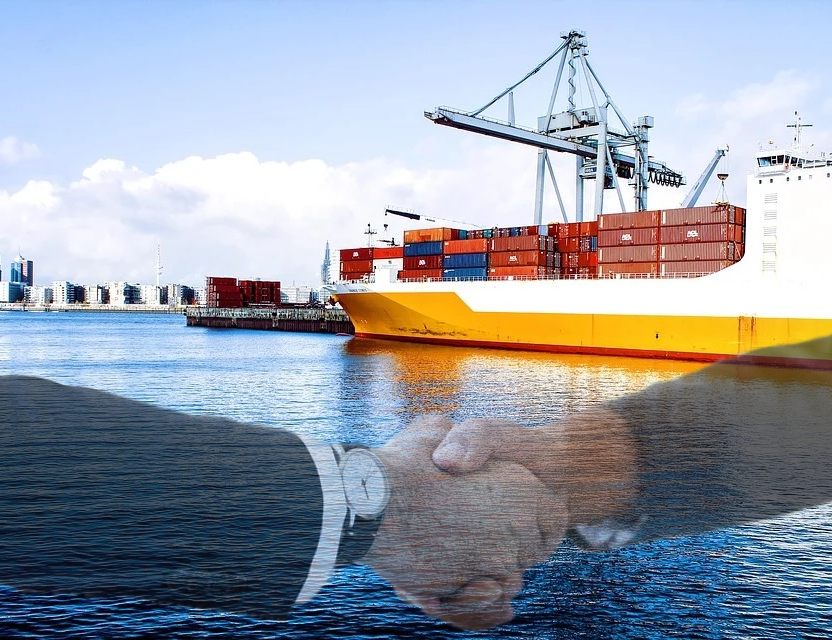 A bit about Agility
Agility started out as a warehousing company based in Kuwait. From there, it expanded its operations and transformed into one of the biggest logistics companies in the Middle East. After the acquisition of over 40 companies across the international logistics industry, they became a formidable name in the global supply chain scene.
Presently, they have come up as a market pioneer and investor in upcoming businesses and technologies. Additionally, they have also taken up the cause of corporate responsibility and sustainability in logistics. A company with several lines of business in the freight forwarding industry, they offer services in over 100 countries. They operate warehousing facilities and logistics parks throughout Asia, Africa, and the Gulf Countries. Furthermore, they have several subsidiary companies offering services in different sectors like fuel logistics, client digitization, facility management, remote infrastructure etc.

A bit about GIL
Agility's Global Integrated Logistics (GIL) is one of the industry leaders in the arena of transport and logistics. A recognized trailblazer in the freight forwarding industry, they provide sea/air/road freight and warehousing services in over 100 countries. GIL also offers bespoke services in sectors like oil and gas, petrochemicals, and fairs and events logistics. The logistics parks of Agility are some of the biggest private developers of industrial parks in Africa, South Asia, and the Middle East.
They fund, create and operate first-rate facilities and infrastructure. These infrastructures aid the operation of several businesses in emerging markets across the world. Agility believes in a flexible, client-focused, and sustainable mode of operation. Presently they count on a workforce of roughly 17,000 across the world. Additionally, they are known to invest in companies of all sizes by means of technology and sector-specific proficiency. Last year, they reported a turnover of $ 4 billion with an adjusted EBITDA of $257 million and EBIT of $129 million.
A bit about DSV Panalpina
DSV Panalpina is a Danish transport and logistics company that has been operating since 1976. In 1988 it acquired two prominent export companies Borup Auto transport A/S and Hammerbro A/S-Bech Trans. This was followed by the acquisition of Samson Transport Co. A/S in 1997 and Svex Group AB in 1999. These successive international acquisitions strengthened their position in the global logistics industry. In 2000 they took over DFDS Dan Transport Group which ushered in a new era for the company. Presently they offer logistics services for thousands of businesses big and small. With over 57,000 employees in over 80 countries, they have become one of the top players in international logistics. Their air, ocean, and road freight services along with warehousing solutions ensure a steady supply of items for consumers all over the globe. Last year their revenue was roughly $17.7 billion.
Outline of the transaction
Once completed, DSV will obtain100% of Agility Global generating 19,304,348 new shares (of 1 Danish Krone/share to GIL)
This will denote around 8% of all post-transaction pending shares of DSV.
• A company valuation of roughly USD 4.2 billion and equity value of USD 4.1 billion
• Transaction multiple: 23.2x EV/LTM adj. EBIT multiple and 0.94x EV/LTM sales
• The deal is liable to regulatory authorization and authorization by shareholders of Agility
• Additionally, on the termination of the transaction, DSV has acceded to nominate a candidate from Agility to DSV's Board of Directors
• Most likely, this acquisition will be completed  by the third quarter of this year
Small-medium companies against the big multinationals
This merger with GIL will further strengthen its position as a leading international logistics service provider with a revenue of $22 billion and a total of over 70,000 workers. However, does the size of the company really matter? Is being a large company necessarily helpful for the customers?
There are many things a small freight forwarder can offer over their larger counterparts:
Normally, independent freight forwarders have many years of experience in the logistics industry. Moreover, they count on trustworthy partners that guarantee a smooth shipment process. Small freight forwarders will be more involved with the shipments of the individual customers and will take care of details.
Personalized customer support
Usually, independent freight forwarders are more customer orientated, so they try to meet the individual needs of each and every client. This is why they treat every client as unique, customizing the services according to their requirements.
When you hire the services of a multinational or a very big company, you are one among many, so communication is often difficult. Besides, in small companies, normally only one person takes responsibility for the whole shipment process. This person-in-charge is the unique point of contact with the customer who generally keeps them updated with the shipment at all times.
Small freight forwarders can adapt their schedule and locations to clients' needs, even if it was not foreseen or predefined. They are known to make last-minute changes of plan to ensure the smooth transfer of the shipment from point A to B.
Joining a logistics network can help you operate like a multinational
Additionally, one of the best advantages of becoming a big company or a multinational in logistics is that you can build branches all over the world and offer international service to your clients. Small and mid-sized logistics companies do not have the resources nor the manpower to compete with multinationals like DSV or GIL. But that doesn't mean that they will continue to lag behind while the industry leaders keep increasing in size. There are things that are surely in their hands that will allow them to compete with the biggest players in this sector. The most important tool in the hands of a small logistics company is to join one of the best freight forwarder networks. This will give them just the right platform needed to be on a par with multinationals.
For example, the international brand name and the network of reliable agents provided by Globalia Logistics Network will allow agents to boost their brand and compete on more equal terms against the biggest international companies. It will not only give your company a global presence but will also enable you to partner with the most reliable forwarders in every corner of the world. In other words, being a member of a network like Globalia will allow you to have virtual offices in 186 cities across 123 countries! Now you can imagine the prospects of collaboration that comes with having such a broad international partner base.
Do not allow the minority of multinationals to take control of the major chunk of market share! Join the best freight forwarder network and make a difference.