In the present era of e-commerce, last-mile logistics is coming up as a vital aspect of the services of independent freight forwarders. Consumer behaviour has changed considerably since the advent of online shopping. Moreover, the pandemic has made it abundantly clear that e-commerce will be the future of shopping. Logistics companies that are venturing into the e-commerce sector should consider meeting the client's expectations and work on improving their last-mile experience. This is the key to staying competitive and dealing with the looming threats of giants like Amazon or Walmart. In today's blog, we are going to take a deep dive into the importance of enhancing your last-mile logistics and how to go about the process.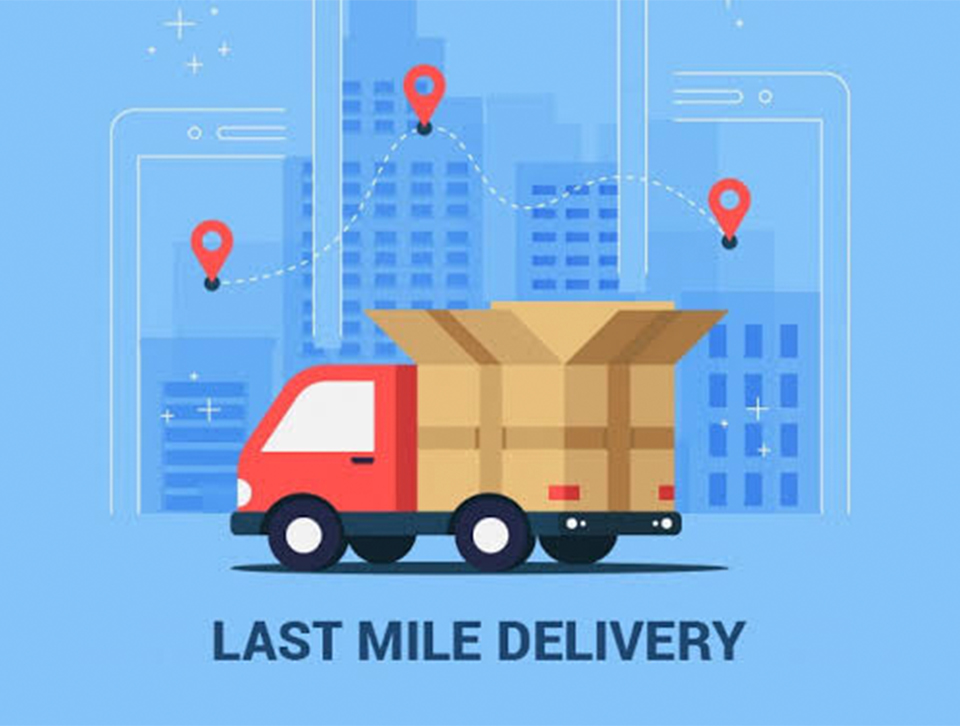 What is last-mile logistics?
The last mile logistics is the final step of the product's journey. This is when the items are carried on trucks/vehicles to the doorstep of the customers. This is a crucial step since it consists of the key to customer satisfaction. However, last-mile delivery is the most complicated, expensive, and time-consuming aspect of the delivery process.
The e-commerce giants are providing their customers with free and fast delivery. Amazon, for example, is even providing same-day or one-day deliveries for their Prime customers. Therefore, to stay competitive in the industry, independent freight forwarders should consider enhancing their last-mile process and cutting expenses to keep the delivery cheap or even free.
Why independent freight forwarders should focus on last-mile delivery?
E-commerce is accounting for a vast percentage of retail sales. Therefore, most popular brands are now giving importance to fulfillment and last-mile delivery to keep the customers coming back. Furthermore, the logistics service providers also need to rethink their last-mile strategy to adapt to the changing customer expectations. As mentioned earlier, the pandemic has prompted more and more buyers to resort to online shopping. The client expectations for quick deliveries, low cost, and convenience is prompting the market to overhaul the old ways in favour of improved logistical operation and speedy delivery services.
Problems faced by independent freight forwarders with last-mile delivery
Probably, the most important problem face by freight forwarders with regard to last-mile logistics is inefficiency. The last leg of the cargo can be complicated since it entails several stops and lower drop sizes. Moreover, in areas away from the city, the distance between delivery points can be considerable. Even in the cities, the last leg of the delivery process is often hindered by unexpected traffic congestion.
On the other hand, the last mile problem of small and mid-sized logistics companies has been further complicated by the unparalleled delivery services provided by the multinationals like Amazon. Additionally, the number of e-commerce customers is dramatically increasing by the day. For independent freight forwarders, the operating expenses are a significant hurdle in the way of free and fast deliveries. They need to face up to these challenges and step up their operations to make the most of the e-commerce market.
Digital solutions to step up your last-mile delivery process
Invest in a fleet management software
Fleet management software can be a super useful tool to enhance your last-mile logistics. It will allow you to monitor the truck and the driver till the shipment gets delivered. This way you will be able to keep a tab on the delivery process while keeping your cargo safe. Additionally, you will also understand when the truck is diverting from the route, or spending idle time. Your fleet management tool will do all the heavy work for you so that you can focus on serving your customers.
Make use of automated vehicle dispatching software
Automated vehicle dispatch software will make sure that your drivers are running efficient routes and that your customers receive their goods at the earliest. These tools allow logistics managers to create auto-assignment rules on the basis of distance and driver's location. It also allows them to limit the number of deliveries per driver. Simply put, it makes way for better resource allocation and helps to save time. Lastly, this digital solution also lowers inefficiencies that hike up the last mile expenses.
Invest in a route planning software
A route planning software is yet another effective digital tool to upscale your last-mile logistics. Every driver delivering parcels has to follow a pre-planned route. In rural areas, these routes could be lengthy ones where you need to spend a lot of time, and fuel on just a handful of deliveries. A route planning software will optimize the delivery routes by taking into account several factors like traffic, weather, location, truck capacity, etc, and suggest the most efficient route. The best tools even send SMS alerts informing the driver about the traffic condition.
 Focus on increasing the visibility of your shipments
You need to provide your customers with the ability to track the status of their shipment. Almost all e-commerce sellers providers their customers with live updates about their cargo status. Cargo tracking software not only enhances your last mile strategies but also fosters a customer-centric approach.
Digitization could help to cut down on your last mile costs
Last-mile delivery makes for a substantial proportion of the total delivery costs of businesses. This is why planning and digitization are of utmost importance for a cost-effective last-mile strategy. Instead of being baffled by the ever-increasing demand, you need to invest in the latest technology that eliminates all possibilities of wasting time or resources. Expanding your fleet and hiring more drivers only makes sense when you have a proper digital plan to maximize your efficiency.
Independent freight forwarders looking to explore the e-commerce market should revamp the technology and optimize their processes. This is the most foolproof way to lower your overall expenses and enhance customer service. This is precisely why more and more freight forwarders are turning to digitization to explore the offering of new logistics software that will help in the execution of an effective last-mile strategy.